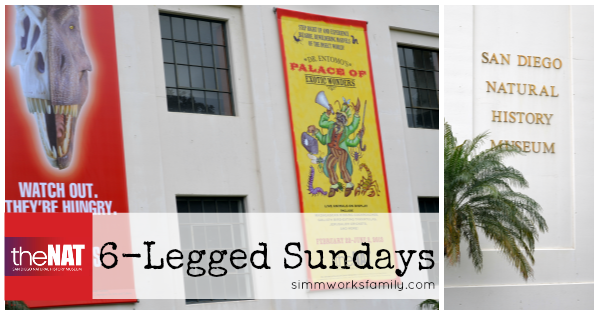 Recently we headed over to theNAT to explore the truth, myths, and mysteries surrounding some of nature's most curious creatures. We traveled through Dr. Entomo's Palace of Exotic Wonders and had an amazing time learning about the different creatures on display.
My son was in heaven the whole time running from one bug to another. He absolutely loved being face to face with some of his favorite insects.
A few of the live bugs we saw on display were:
Madagascan Hissing Cockroaches
Zebra Tarantula
Emperor Scorpion
African Millipedes
Giant Mealworms/Darkling Beetles
Giant Sonoran Centipede
Goliath Bird-Eating Tarantula
My son's favorite was definitely the Bird-Eating Tarantula followed by the African millipedes.
When we were done exploring the different bugs in Dr. Entomo's Palace of Exotic Wonders we wandered through the other exhibits in the museum and then enjoyed a few of the great activities offered on 6-Legged Sundays.
My daughter enjoyed the "battle zone" racetrack where she raced mechanical insects against a few of the other visitors. And my son quickly made friends in the bug-o-saurus area.
to read more about what's offered on 6-Legged Sundays and Dr. Entomo's Palace of Exotic Wonders head on over to my post here.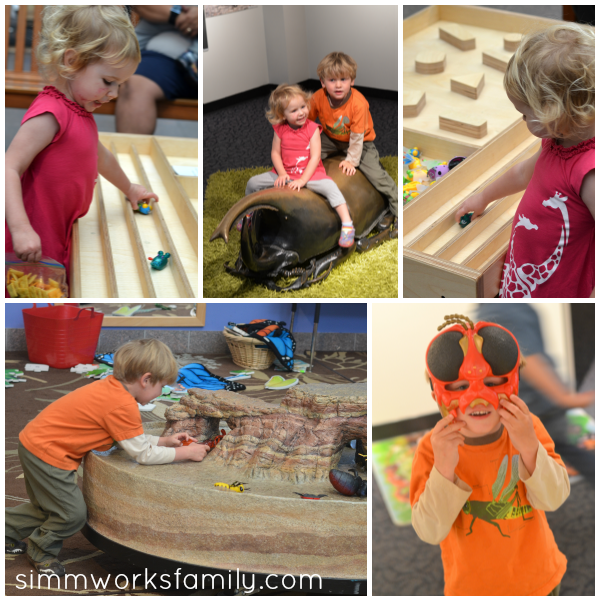 After enjoying the bugs and playing a bit we sat down for a show with Ms. Frizzle. The kids all sat down together and learned about butterflies. From how they start out as caterpillars, create their chrysalis, and emerge into butterflies.
The kids got up and flew around the room, pretended to be on Ms. Frizzle's bus, and had an all around great time together. I even caught them hugging each other as they watched the show. Talk about a heart melting moment!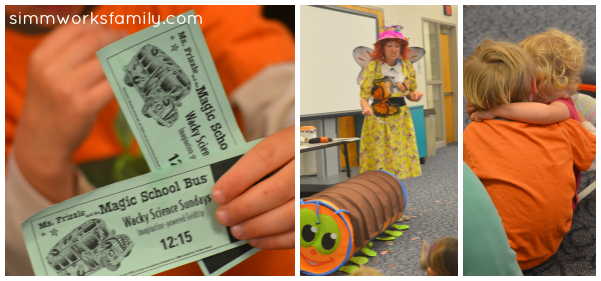 We had a fabulous day and cannot wait to come back for 6-Legged Sundays! The activities will continue through June 2nd.
All buggy events are free with Museum admission and free for  members.
Disclaimer: I received a family pack of tickets to theNAT in exchange for this post. All opinions are my own.