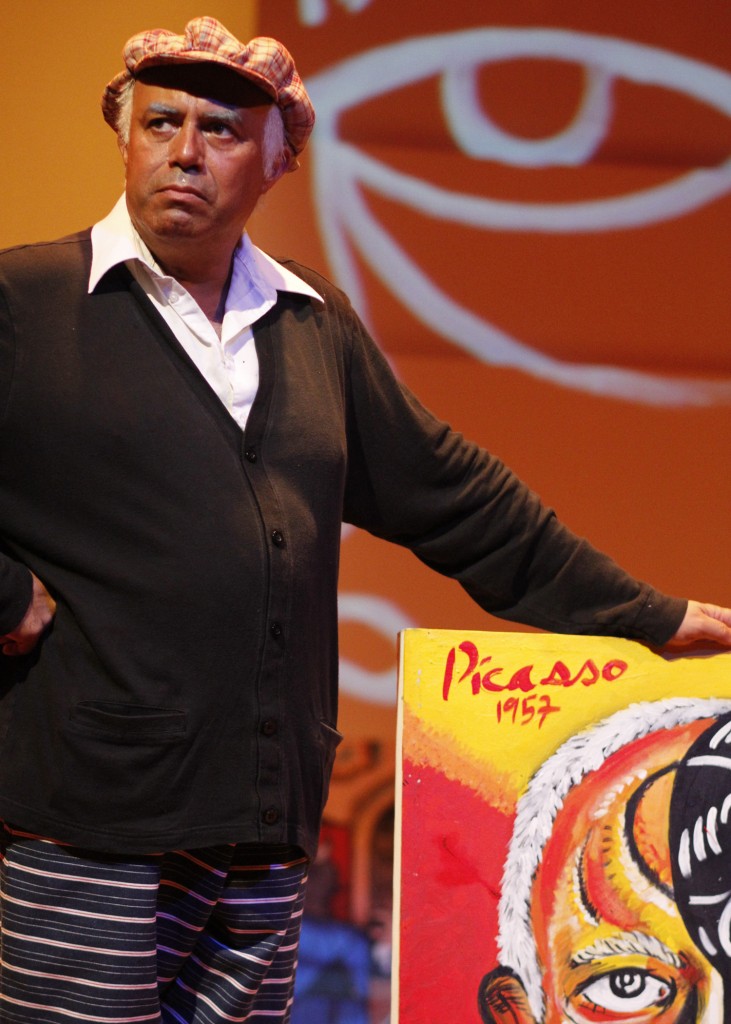 San Diego REPertory Theatre (San Diego REP) presents "A Weekend with Pablo Picasso" a one-man show that has wowed audiences nationally in Los Angeles, the Bay Area, Houston and Denver. The production was born at a three-week workshop at San Diego REP where actor Herbert Siguenza of Culture Clash wrote the original play and starred as Pablo Picasso, the most influential artist in modern history.
Siguenza is back with his polished, fully-realized and critically acclaimed work and is ready to show San Diego audiences his finished product. "A Weekend with Pablo Picasso" was created and stars Siguenza and is directed by Todd Salovey, who is also the associate artistic director of San Diego REP.
Previews for "A Weekend with Pablo Picasso" begin Saturday, Sept. 7, 2013. Opening night is Sunday, Sept. 15, 2013 and runs through Sunday, Oct. 6, 2013 in the Lyceum Space.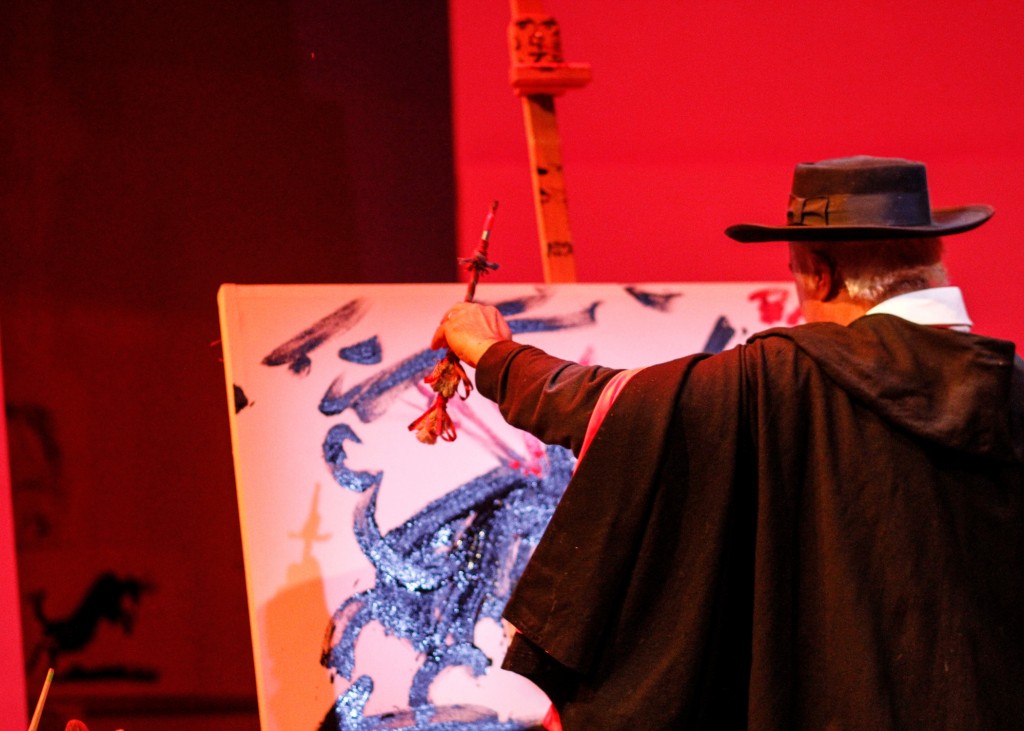 Siguenza gave birth to "A Weekend With Pablo Picasso" in San Diego in 2010 as a workshop production, and has been traveling the country with Salovey to grow and develop the production. What audiences will see this season is a completed work. "It is such an inspiring story about Picasso's passion to create and his talent for being an artist who was 'forever young,'" said Todd Salovey, associate artistic director, San Diego REP.
"I love working with Herb who paints, writes, and channels Picasso. I love exploring the work of this master painter who kept changing and transforming and finding new ways to celebrate freedom and express his world."
Picasso was the first rock star artist – a ferocious pacifist, obsessive art maker, flamboyantly opinionated philosopher and self-proclaimed clown who relished his passionate views about love, death, war, beauty, eternity, and creativity. Siguenza's is an exercise in multi-media performance as he draws and paints onstage, recreating many of Picasso's masterworks live and in real time during every performance.
In fact, the bull fight painting Siguenza creates live on stage will be sold as a fundraising tool to support San Diego REP's new program called Amigos del Rep, which fosters and develops Latino entertainment for San Diego REP.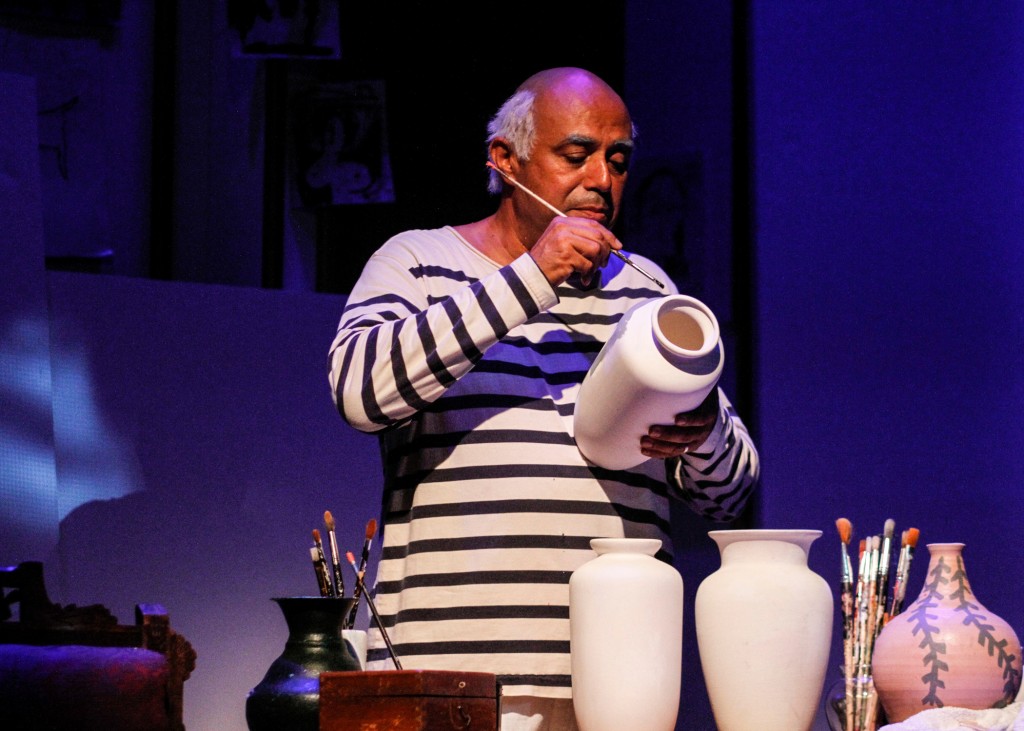 The schedule includes three performances in Spanish on Oct. 5 and Oct. 6.
The show runs through October 6th, 2013 on the Lyceum Stage and shouldn't be missed!
A Weekend with Pablo Picasso at the San Diego REP
What: A Weekend with Pablo Picasso

Where: The Lyceum Stage, 79 Horton Plaza, Downtown San Diego

Dates: September 7th through October 6th, 2013

Cost: $31 to $62 / Students $18
Discounts for groups, seniors and military also available. Call the San Diego REP Box Office at (619) 544-1000 to inquire.
Tickets available for purchase online at www.sdrep.org.
*Four hours free parking in the Horton Plaza Garage with validation at the theatre.*
San Diego REPertory Theatre feeds the curious soul. To learn more about San Diego REPertory Theatre, to purchase tickets, or make a donation, visit www.sdrep.org. Join the San Diego REP on Facebook and follow them on Twitter.
Disclaimer: I received tickets in exchange for promotion of this show. All opinions are my own.