This is a Sponsored post written by me on behalf of Breyers Gelato Indulgences for SocialSpark. All opinions are 100% mine.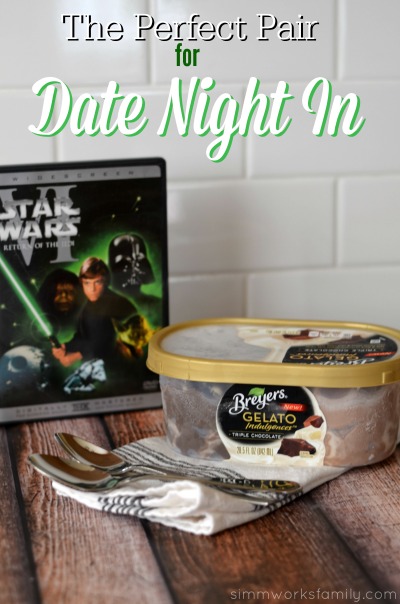 After a stressful day of working from home and trying to get the house somewhat back to normal after a short trip all I need is a little rest and relaxation. And maybe a bit of indulgence.
Luckily my husband was feeling the same way and suggested that I grab a treat for us while he finds a movie we can watch when the kids are tucked in. Genius. I knew he was a great catch!
So I headed out to the store to pick out some deliciousness and found something amazing… Breyers Gelato Indulgences. Not only did the name sound divine, the gelato itself made me want to rip the lid off and dig in at the store with no spoon!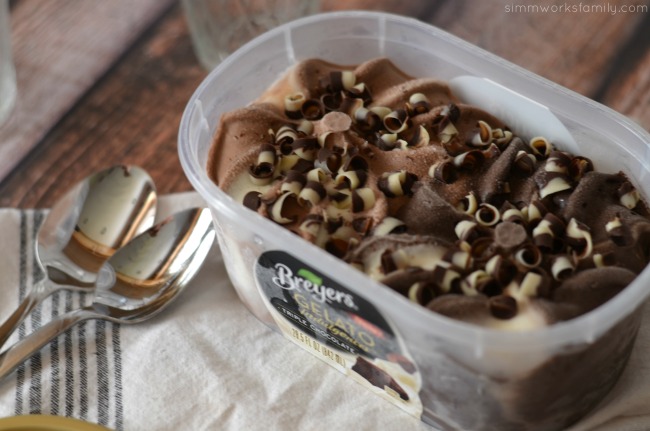 With four delectable flavors to choose from, there's no wrong choice when it comes to Breyers Gelato. And you can see each flavor through the genius clear packaging before purchasing so you know what you're going to get!
Want to know what you have to choose from? Here are the flavors available:
Breyers Gelato Indulgences Vanilla Caramel
Breyers Gelato Indulgences Raspberry Cheesecake
Breyers Gelato Indulgences Tiramisu
Breyers Gelato Indulgences Triple Chocolate
I picked up not one but all flavors (don't judge!) and let the husband decide what flavor to choose for our date night. And no… we weren't going to eat all four!
He thought that the Triple Chocolate would pair perfectly with our movie choice. We're catching up on the Star Wars trilogy for the gazillionth time along with other favorites in preparation of Comic Con in July.
What's more perfect than a movie and gelato? Not much!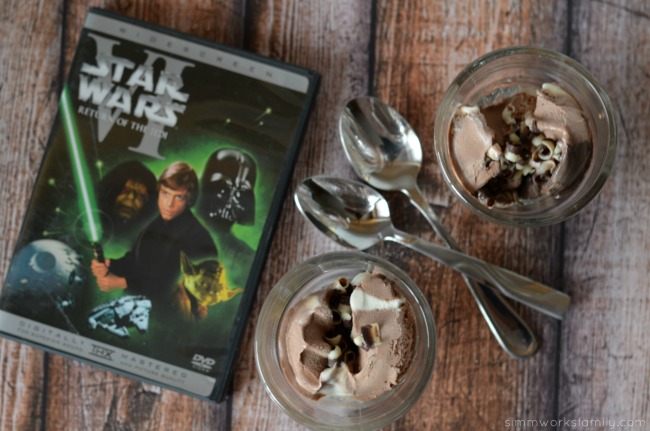 Our date night was fantastic and I was able to do some much needed relaxing as we enjoyed the treat while watching our movie.
We may or may not have ditched our cups and ice cream scoop and went straight for the carton of gelato by mid movie. Good thing the kids were asleep. No need to teach them those types of habits this early! I'm sure they'll learn that for themselves soon.
I'm already looking forward to our next date night in. And all we have to do is choose the movie since we have our snack covered. I'm pretty sure Triple Chocolate is my new favorite! With dark and milk chocolate gelato topped with white chocolate sauce, it just hits the spot! And the chocolatey curls are like icing on the cake. Better than any cherry.
How would you incorporate Breyers Gelato Indulgences in your date night?