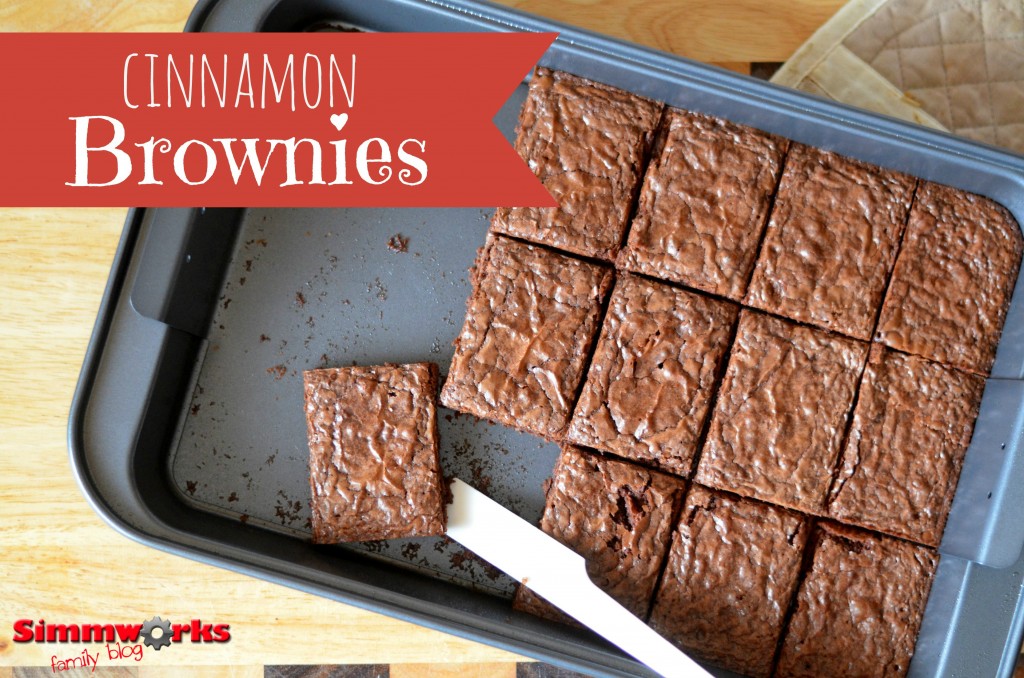 One thing I absolutely love about making brownies from scratch is the amount of variation you can do and still have something turn out amazing! I've been on a cinnamon kick lately. With the delicious taste of it in my morning latte I wanted something I could enjoy in the  afternoons as well.
My absolute FAVORITE brownie recipe comes from Dorie Greenspan's Baking from My Home to Yours. Her classic brownie recipe is simply amazing. Ooey, gooey, thick and chocolatey. It's perfect. So I've always used her approach to brownies when I make mine.
Cinnamon Brownies
If you love brownies you're going to love this cinnamon brownies recipe. I've made them in a bigger pan for a more narrow brownie because I'll be using some of them as the crust to my no-bake peanut butter cheesecake. If you want a thicker, more traditional brownie feel free to use an 8×8 pan.
And the cheesecake I'm making? Just wait! They're going to be an out of this world dessert for Valentines Day you won't want to miss. But you're going to have to wait until next week for that recipe!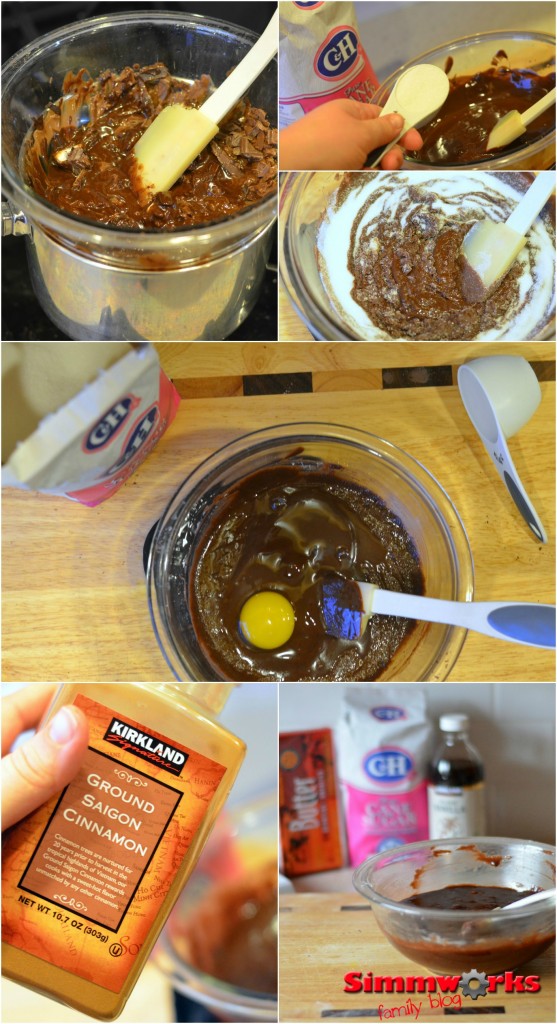 Cinnamon Brownies
Ingredients
5 tablespoons butter, cut into small pieces
6 ounces milk chocolate, chopped
2 ounces unsweetened chocolate, chopped
½ cup sugar
2 eggs
1 teaspoon vanilla
1 teaspoon cinnamon
¼ teaspoon salt
⅓ cup all purpose flour
Instructions
Preheat oven to 350 degrees.
Grab a saucepan and place 1-2 inches of water in it. Heat over medium-high on the stove. Grab a heat-proof bowl that fits on top of the sauce pan and place chopped chocolate and butter inside. Place bowl on saucepan. Stir until the butter and chocolate is just melted.
Remove chocolate from heat. Add sugar. It'll look grainy but that's normal! Add 1 egg at a time whisking them in completely.
Add vanilla, cinnamon and salt. Whisk together. With a spatula fold in flour until just combined.
Pour batter into a prepared 9×13 pan and bake for 20-25 minutes. Brownies will be done when a toothpick comes out clean. Let cool 5 minutes before removing from pan. Let cool completely on a rack before cutting.
Notes
If using an 8×8 pan, increase cooking time accordingly.