Do you ever find yourself at a family gathering or a party with friends while you're on a diet or trying to eat healthy and every single food option is a bad one?
This past weekend I hosted a party for the big game and my one major goal was to create a delicious spread for my family and friends that was also healthy. So I wracked my brain for great ideas and finally thought of some yummy spinach chicken feta meatballs made with our sponsor, Classico crushed tomatoes.
I headed out to Wal-Mart to grab all of the ingredients I needed and then headed back home to prepare for game day.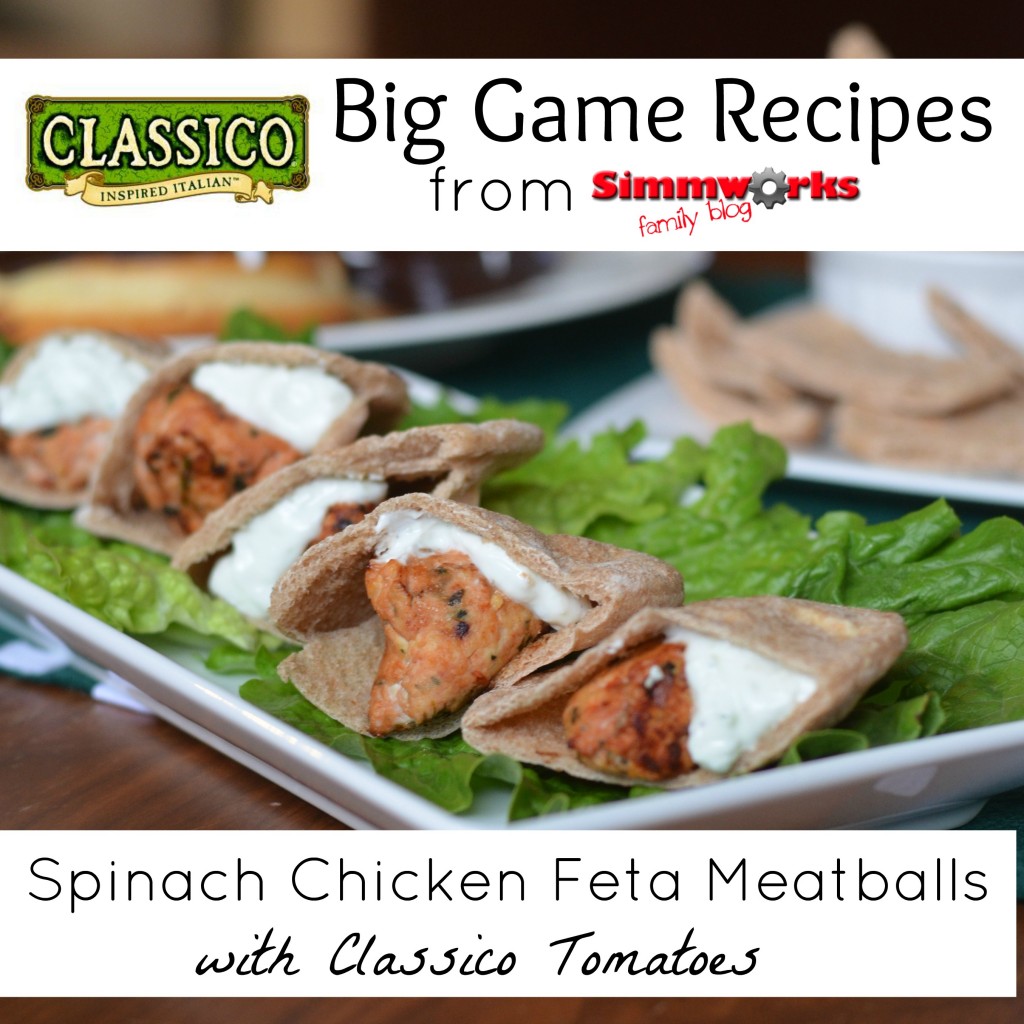 Classico Big Game Recipes
Classico canned tomatoes are available at Walmart and are 100% all-natural, always packed fresh with no preservatives. Meaning they're the perfect pantry staple to keep around. Choosing Classico canned tomatoes in my healthy big game recipes just made sense.
Since meatballs are so easy to form in advance you can always mix the ingredients together and form meatballs to store in the fridge. Or you can cook up the meatballs and save them in the freezer for a great addition to sauces and other dishes.
To make the meatballs even easier to eat on game day I decided to nestle them in whole wheat pitas and drizzle them with a little homemade tzatziki sauce. Yum! Truly a forkless appetizer.
You can find the full recipe here.
Since this menu was already starting to sound a bit Greek I decided to go with it and planned a whole spread around Greek inspired dishes.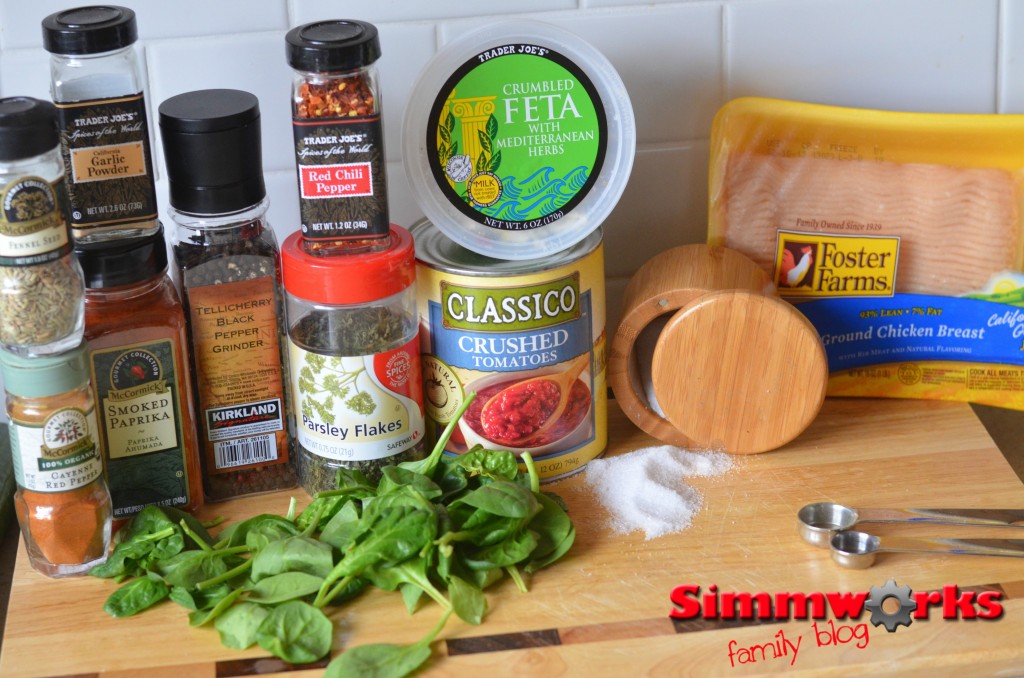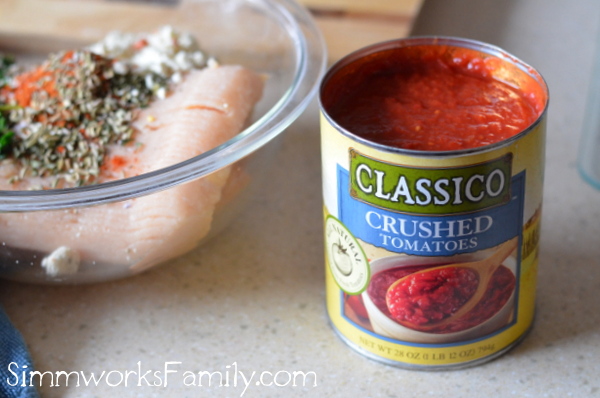 Perfect for Game Day
The meatballs worked out so well for our big game party! Not only were they super tasty, they were also easy to pick up and eat in between commercials (yeah… I totally watch the game for the commercials).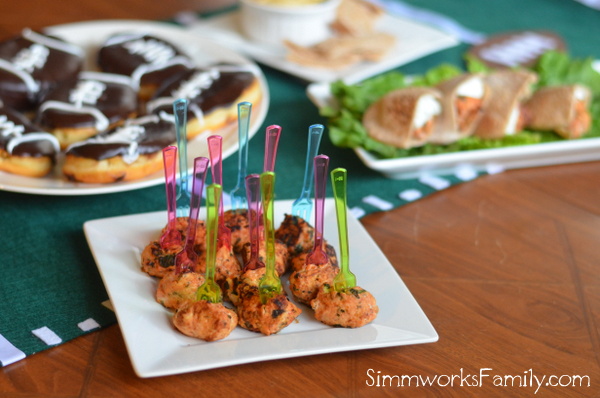 And paired with a delicious Greek salad, some hummus and pitas, tzatziki dip and veggies, and a few additions from friends, it rounded out our meal.
Everything we served was not just delicious but healthy as well! And no one felt sluggish or too full after enjoying a few bites of everything. Going healthy with Classico was definitely the way to go!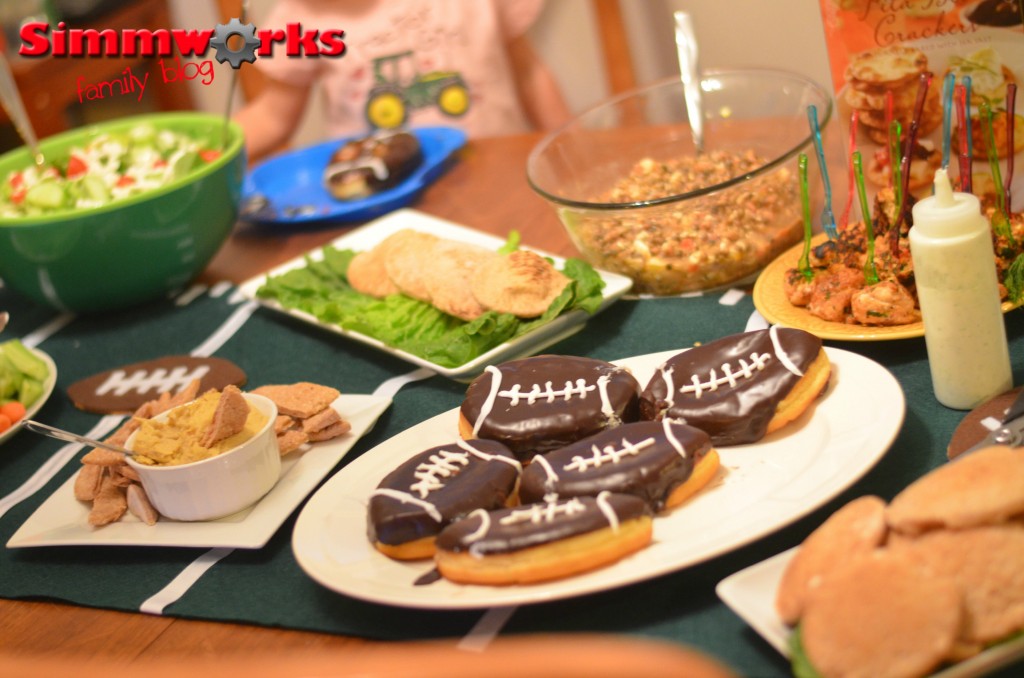 Inspired Dishes
While making the meatballs I decided to use the rest of my can of Classico crushed tomatoes to make a tasty chili. While it isn't Greek, it is great game day food!
And when I mentioned the ingredients I was using and the food I was preparing to make, my friends also got a bit involved and created a few dishes of their own.
One of my favorite dishes of the night was my good friend Claudia's cold lentil salad. Cooked lentils, homemade bruschetta using Classico Whole Peeled Pear Tomatoes with Fresh Basil and feta cheese. It tasted amazing on its own or with delicious pita crackers.
Everyone loved the meatballs, both in the pitas and on their own dipped in a little tzatziki sauce. The Classico tomatoes provided a robust, flavorful addition to the recipe and all of the guests loved them!
I'll definitely be keeping a few cans of Classico tomatoes on hand in the pantry for our next get together.
What's your favorite big game appetizer?