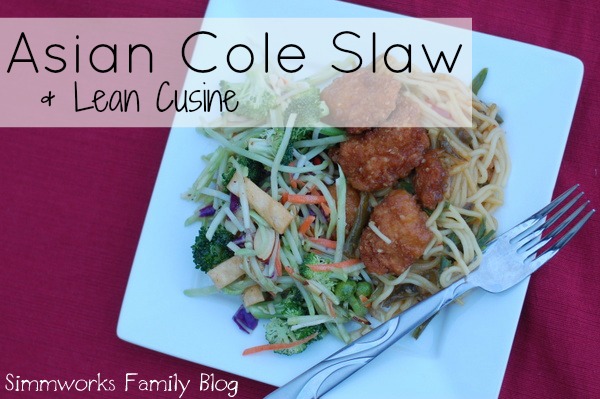 One thing I never feel I have is enough time. Many days I skip breakfast or lunch because I simply forget.
And that's bad. So in an effort to remind myself that I have to eat I've tried to spice things up for lunchtime. And that includes adding healthy side dishes to my frozen entrees.
When I was working outside of the home I loved buying freezer meals. They were simple, easy, and great for tracking calories while away from home. But since I've been working at home with the kids, long gone are the days of hour lunches and time to sit down.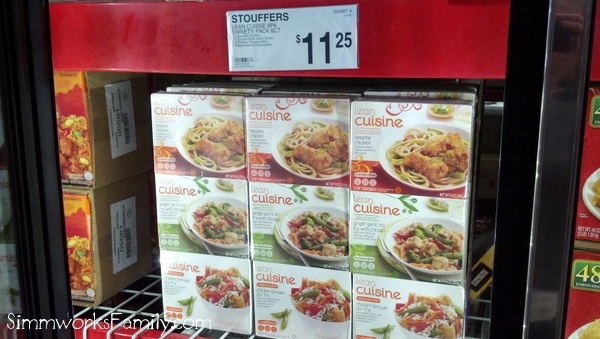 Healthy Options in the Freezer Aisle
One of my favorite freezer meals are the Asian variety Lean Cuisines I can pick up at Sam's Club. They're tasty, fit the need for a healthy meal, and come in a variety of flavors. Plus, for less than $2 each, they're a great value!
With the holidays coming up I knew I needed to stock up on my favorites. So my daughter and I headed to Sam's Club to do a little shopping. Being prepared to eat healthy during this time of the year is half the battle.
While at Sam's Club, we noticed some yummy looking salad kits in the refrigerated section. There was an Asian kit and a garden vegetable. Since the Lean Cuisine frozen meals don't quite fill me up, I decided to pick up one of each to pair with my meal.
Lean Cuisine Frozen Meals
After grabbing some more veggies needed for another dish we were making for dinner, we headed over to the frozen meals section of the store. There we found the Lean Cuisine 6-pack we were there to pick up.
I loved how quick and easy it was to spot the meals and enjoyed the bright white packaging used. Sometimes certain items aren't as easy to find because the packaging is either too dull or dark.
The best part about Lean Cuisine is the fact that I don't feel guilty after eating one. Not only am I enjoying delicious take-out style meals, but I am also loading up on the protein and veggies I need to sustain me throughout the day.
Sure, I do still need to add a salad or veggie to the meal itself to keep me full but who's going to complain about more vegetables in their diet?
To see more of my shopping trip at Sam's Club check out my Healthy Side Dishes Google + Album here.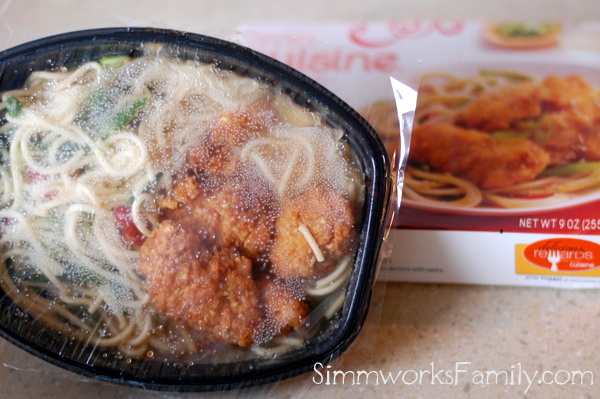 Preparing a Quick and Healthy Lunch
Once we got home from our trip I was starving! So immediately I grabbed my favorite Lean Cuisine meal, the Sesame Chicken, and popped it in the microwave. 4 minutes and lunch is ready. How awesome is that?
As my lunch was cooking I grabbed the two salad kits I purchased. No, I wasn't going to eat both. I wanted to take the salad base from the garden vegetable kit and pair it with the dressing and toppings of the Asian kit. Why, you ask?
Because the Asian kit really did resemble more of a salad and I wanted something more like a cole slaw. The shredded cabbage, broccoli, and cauliflower in the garden vegetable kit would be the perfect way to create an Asian cole slaw in 1/2 the time it would normally take me to make one from scratch.
And normally I am all about scratch. Take one look at my recipes and it's evident. But in the middle of the day I need easy. What mother doesn't? So if that means cutting corners and using a salad kit then that's what I need to do to stay healthy.
Getting Creative with Healthy Side Dishes
Here's the simple and easy to make recipe:
Asian Cole Slaw
Dressing and Toppings from Asian Salad Kit (from Sam's Club)

Vegetables from Garden Vegetable Kit (from Sam's Club)
Put veggies from Garden Vegetable Kit into a large bowl. Add dressing and toppings from Asian Salad kit to the top of the veggies and toss. Serve right away or keep in the fridge for an hour or two to marinate.
—
Enjoy a cup of prepared Asian cole slaw with your Lean Cuisine entree and be satisfied with a completely well balanced meal.
This salad is not only good when you make it. It tastes even better when you let it marinate in the fridge for a bit. I ate mine the next day with another frozen Lean Cuisine and it was delicious.
Now you can also make a broccoli slaw from scratch as well. Simply incorporate same ingredients found in the salad kit and mix together.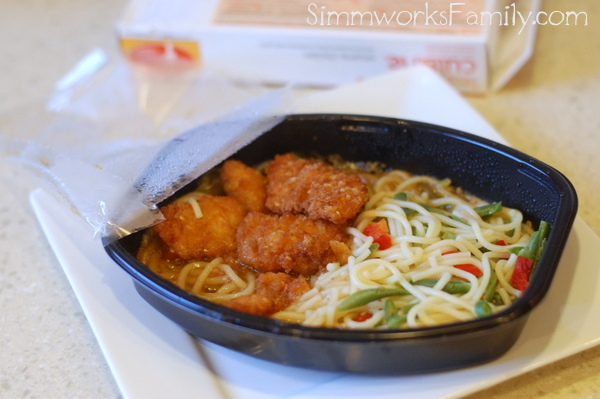 Lean Cuisine is a great option for busy moms who just don't have the time to sit down and prepare a healthy lunch. Instead of grabbing a burger on the go take 5 minutes to heat up a Lean Cuisine meal and feel good about the choices you're making during the day.
Who knows, maybe you'll be inspired to create a fabulous side dish to go along with these tasty meals. If you do… please share it with me!
You can find more information about the flavors and varieties of Lean Cuisine by visiting their website. You can also find Lean Cuisine on Facebook and follow them on twitter at @LeanCuisine.
What side dish would you prepare with your favorite Lean Cuisine?
Disclaimer: I am a member of the Collective Bias®  Social Fabric® Community.  This shop has been compensated as part of a social shopper insights study for Collective Bias™ and Nestle Lean Cuisine. All opinions are my own #CBias #SocialFabric