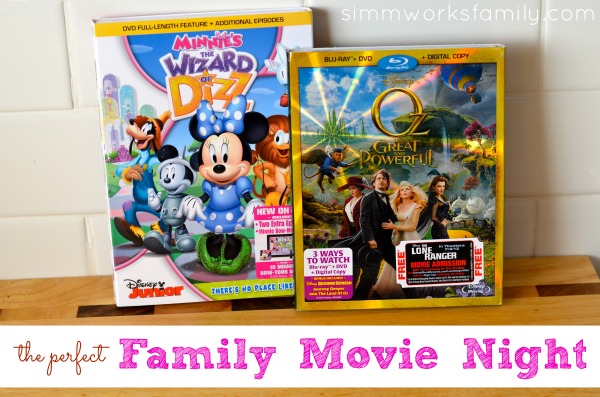 Every weekend our family loves to get together and have a movie night (or afternoon). We always let our kids pick a movie out that they want to watch together. And the only rule is that they have to choose a movie both want to watch. That can be harder than it sounds.
So we've started limiting their options of movies to 2-3 titles that we pre-select for them. They are pretty quick to agree on a film once the choices are limited down. So when I received Minnie's The Wizard of Dizz for review I knew that our next family movie night selection would be an easy choice for the kids.
Then a few days later I received Oz The Great and Powerful on BluRay and had a great idea. Why not combine family movie night with date night at home? The kids watch their movie first, then we put them down for bed, and we enjoy our movie!
Definitely the perfect family movie night!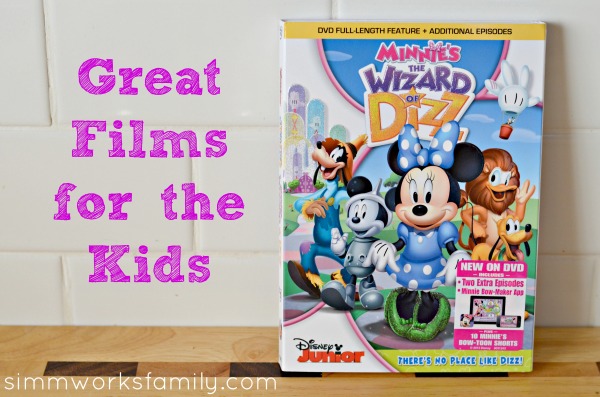 Family Movie Night for the Kids
Minnie's The Wizard of Dizz is the perfect movie for your little ones to enjoy at home.
Your kids will journey to a wondrous land of enchantment and surprises when a classic tale gets a brand- new twist in a full-length adventure that follows Minnie Mouse and the rest of the Clubhouse pals as they visit the strange and wonderful world of "Dizz" in Mickey Mouse Clubhouse: Minnie's The Wizard Of Dizz!
Overflowing with music and laughter – plus two extra "Mickey Mouse Clubhouse" episodes, ten bonus Minnie's Bow-Toons and a FREE download of the Minnie Bow Maker digital book app – this song-filled celebration of fun and friendship proves there's no place like the Clubhouse!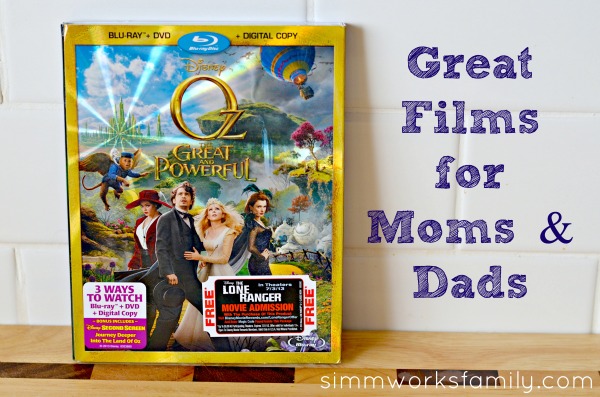 Family Movie Night for Moms & Dads
After the kids were asleep my husband and I watched Oz the Great and Powerful again. After seeing it in theaters we knew we'd want to own the movie once it came out on BluRay. Not only was it an awesome date night film in theaters, the BluRay copy comes with much more than just the film.
Oz The Great And Powerful on Blu-ray Combo Pack (Blu-ray + DVD + Digital Copy) brings the epic adventure to life with its vibrantly colorful picture and sound, and boasts a sensational variety of never-before-seen bonus materials including:
"The Magic of 'Oz The Great and Powerful' Second Screen Feature" that provides viewers with an immersive opportunity to journey into the fantastical lands of Oz
James Franco's personal story of his journey to the land of Oz that is produced and directed by the Oscar® nominated star himself
Golden Globe® nominee Mila Kunis' makeup metamorphosis which is hosted by Academy Award®-winning makeup artist Howard Berger
A back-stage journey through each of the visual effects process that brought China Girl to life including an interview with Joey King
And much more!
Below you can find great activities for the kids featuring Minnie's The Wizard of Dizz:
Both movies are available for purchase in stores now!
Disclaimer: I received a copy of Minnie's The Wizard of Dizz and Oz The Great and Powerful for review purposes only. All opinions are my own.