This post featuring the Fuel Up to Play 60 campaign is written by me on behalf of California Milk Advisory Board.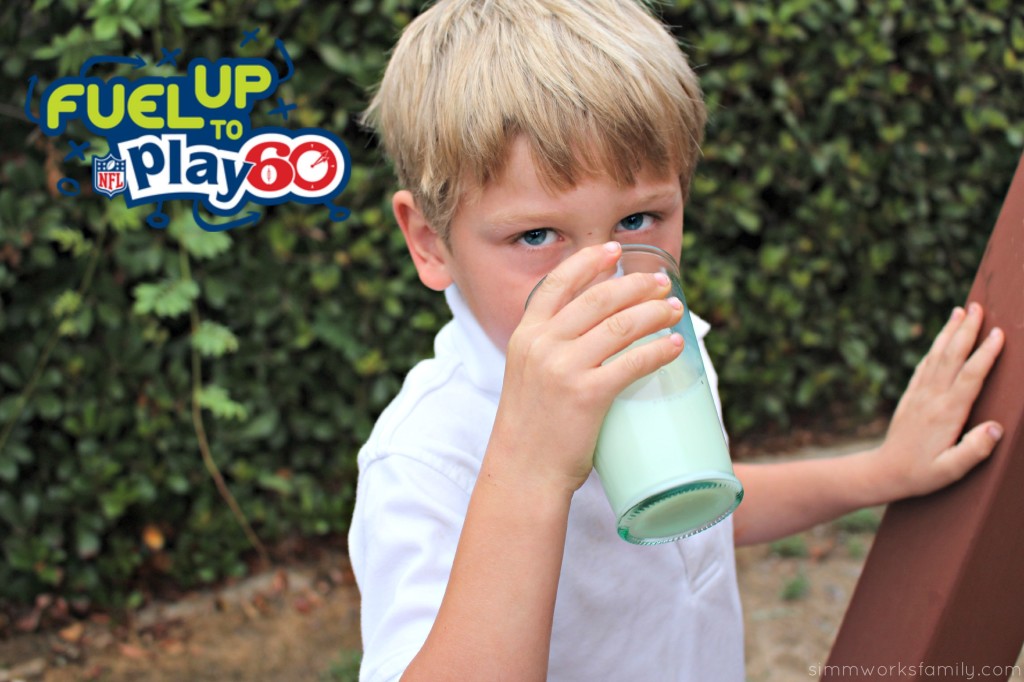 Every morning before school the kids race to get dressed and head to the table so they can fuel up before their big day. Whether we're enjoying some scrambled eggs and fresh fruit, or a delicious stack of pancakes, the kids always have a large glass of California milk on hand to wash everything down.
Next up they head outside to play before we have to race out the door and get to school. And now with the help of the Fuel Up to Play 60 program more kids will be encouraged to fuel up and get outside to play.
Fuel Up to Play 60 is an in-school nutrition and physical activity program launched by National Dairy Council (NDC) and National Football League, in collaboration with United States Department of Agriculture (USDA). 
The program encourages youths to consume nutrient-rich foods (low-fat and fat-free milk and milk products, fruits, vegetables and whole grains and lean protein foods) and achieve at least 60 minutes of physical activity every day.
And while this may be easy for our family, sometimes in this digital age it's hard to pull kids outside to simply be kids and play! This is one of the main reasons why we try and encourage our children to stay active and lead by example.
Here are few ways we get out and play as a family:
Yoga
Frisbee
Soccer
Bike rides
Hide-and-Seek
Tag
Swimming
Qualifying California schools participating in Fuel Up To Play 60 may be eligible for up to $4,000 for the 2014-2015 school year to help support their health and wellness programs.

This competitive program is designed to support schools that implement plays from the 2014-2015 edition of the Fuel Up to Play 60 Playbook. These plays can range from creating a healthy breakfast program in a school to coordinating the 100 Mile Club, which challenges students to walk, jog or run 100 miles at school in a single school year to improve their health and well-being.

Sign up today at http://bit.ly/1ylzdSj.
How do you encourage your kids to fuel up and play 60?
Disclosure: This is a sponsored post written by me on behalf of California Milk Advisory Board.