This post is sponsored by HandCraft Wines.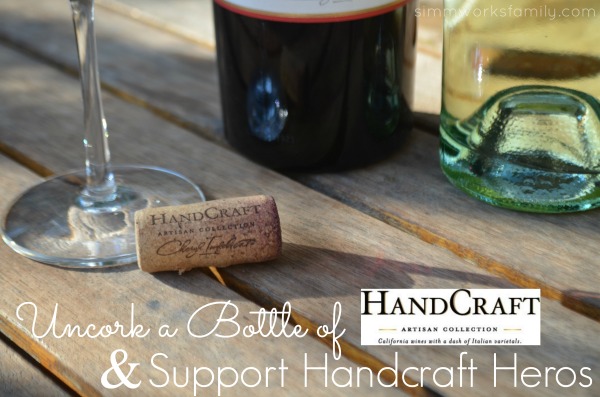 Have you heard of HandCraft Wines? If not, then you need to!
I received two bottles to try out: the Inspiration Red and the Inspiration White. And I have to say both were enjoyed by all who tasted them.
Now tasting the wine was fun. And getting my friends opinions on the wine was even more fun. But the best part about HandCraft Wines is the passion they have for fighting breast cancer through their HandCraft Heros campaign.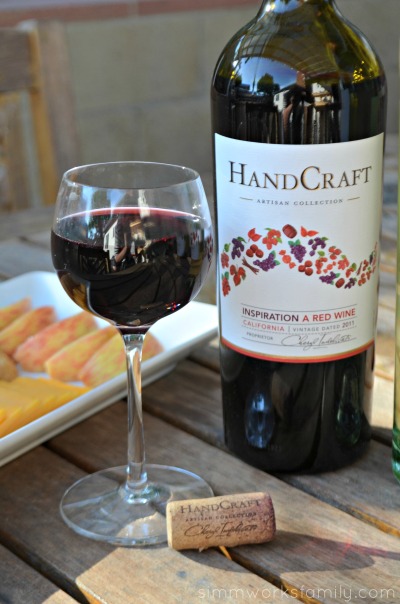 What HandCraft Wines is Doing For Breast Cancer
Now what's HandCraft Heros and how does HandCraft Wines help support breast cancer research?
HandCraft Wines has teamed up with Susan G. Komen 3Day National Spokesperson, Dr Sheri Phillips, to create the HandCraft Heroes campaign on Facebook. This initiative seeks to honor those individuals who share their time, talent, resources, and by their actions, inspire others to seek early detection for breast cancer as well as those who support patients who are ill and undergoing treatment.
HandCraft Heroes will run from August 19 through September 30, 2013. Individuals are encouraged to nominate themselves as a HandCraft Hero on the HandCraft Facebook page. Nominees will be evaluated by an independent team of judges chaired by Dr. Sheri Phillips, board certified physician, breast cancer survivor and Susan G. Komen 3Day National Spokesperson.
Three winners will be selected to become HandCraft Heroes and will be honored at a private inspirational retreat hosted by Dr. Sheri and Cheryl in Monterey, California in February 2014. In addition, Cheryl will donate $2000 to the pink charity of each winner's choice.
You can listen to more here in this video:
Now to get to the wine! Handcraft Wine not only helps support Breast Cancer research, they also make some pretty good wine too. There are 6 different types of wine:
Cabernet Sauvignon
Chardonnay
Pinot Noir
Petite Syrah
Inspiration Red
Inspiration White
As I mentioned before, I was able to try out the latter two. And good thing too because my neighbors came over to dinner last minute and I was so glad to have these bottles on hand to serve to them!
Lets first start with the Inspiration Red, my favorite. This red wine is a full-bodied and juicy red wine blend that has rich aromas of spice, blackberry and plum that tantalize the taste buds. In a good way of course! And it paired perfect with our beef kabobs.
Now sometimes I just cant do red but this one was a winner. My neighbor's husband, a beer guy, agreed.
We also tasted the Inspiration White which my neighbor said paired perfectly with our chicken kabobs and cheese & meat platter. This medium bodied wine is balanced with a hint of sweetness and crisp acidity. You'll find aromas of bright citrus, honeysuckle, peach, apricot and green apple. Then once you take in a sip, you taste melon, nectarine and peach with a touch of lemon zest. So yummy!
Each bottle was excellent with our pairings and served to be great with guests. I'll definitely be picking up a few more bottles to have around the house.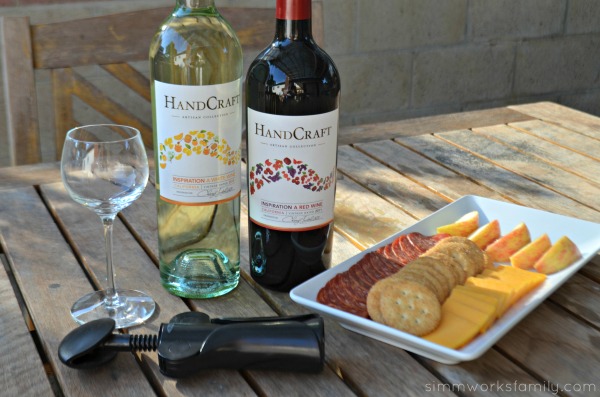 Find out where to purchase HandCraft Wines on their website. You can also like HandCraft Wines on Facebook and follow them on twitter at @HandCraftWines.
Disclaimer: I received two bottles of wine in exchange for this post. All opinions are my own.