I am a member of the Collective Bias®  Social Fabric® Community.  This shop has been compensated as part of a social shopper insights study for Collective Bias® and Kleenex® Brand Tissues. All opinions are my own #CBias #SocialFabric
Our house was recently hit hard by one of the bugs going around. Cold and flu season is upon us and we're trying to fight it with everything we have!
In an effort to rid ourselves of the germs that invade our bodies we've made a few changes to our daily routine. We've also added a few preventative measures in case we do start to feel sick.
The first thing we tackled was hand washing. My kids are pretty good about washing their hands before eating and after going to the restroom but there are other times where they might not have considered washing their hands.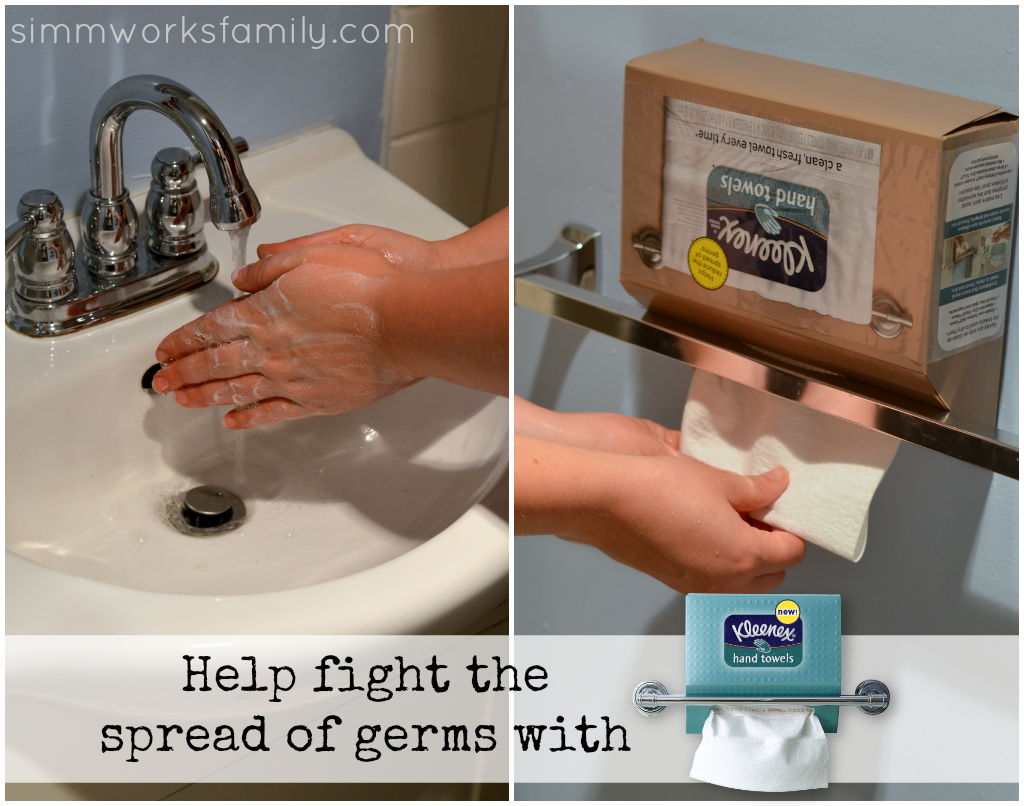 How to Keep The Germs Away with Kleenex Hand Towels
We've also upgraded our cloth hand towels for the new Kleenex hand towels in the guest bathroom to make sure that the germs stay where they should… in the trash!
These hand towels are just as soft as you know Kleenex facial tissue to be but are durable and built for drying hands after washing. I was amazed at how well one towel stood up to each of my children drying their hands off.
Sometimes even after lots of washing and cleaning, we still start to feel a cold come on. There are a few things we always keep stocked in our home to help keep the germs away.
Prevention with Vitamin C and Zinc
Recently my husband started to feel a tickle in his throat. Per our family rules, the first tickle means we need to aggressively start prevention right away. And that starts with zinc tablets.
A few other great ways to prevent a cold from getting nasty is to stock up on vitamin C. My family loves Cuties so we always have them around.
And just because I can never stand the taste of coffee when I'm starting to get sick, I switch to some yummy herbal or green tea to make my throat feel better.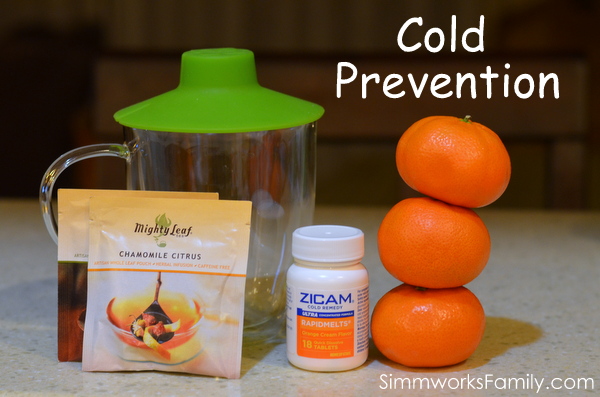 Our next step is to disinfect and clean the house from top to bottom. That means all of the washable toys get thrown in the washer or the sink for a good scrub and our vinegar and tea tree oil cleaning solution is sprayed everywhere.
We've taught the kids to sneeze into a Kleenex or cough into the crook of their arm to prevent germs from flying everywhere. They now take it as a game and see who can remember to do it the fastest when they have to cough or sneeze.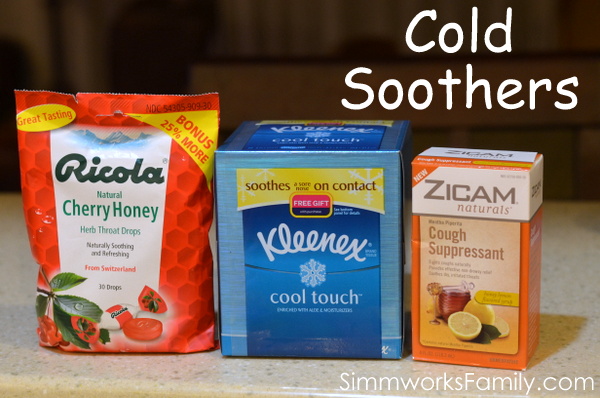 I'm a big baby when it comes to getting sick. And I need things that comfort me. My tea, some cool touch Kleenex (they are so nice on the nose!), some throat drops and my Zicam cough suppresant.
I try to stick as natural as possible when it comes to cold medicine since I'm still nursing my daughter.
And since germs spread, we're washing our hands even more now that a few of us are showing symptoms of a cold.
My poor little girl just got over another cold complete with fever so we'll be disinfecting the house from top to bottom to prevent the spread again. Or just lessen the blow.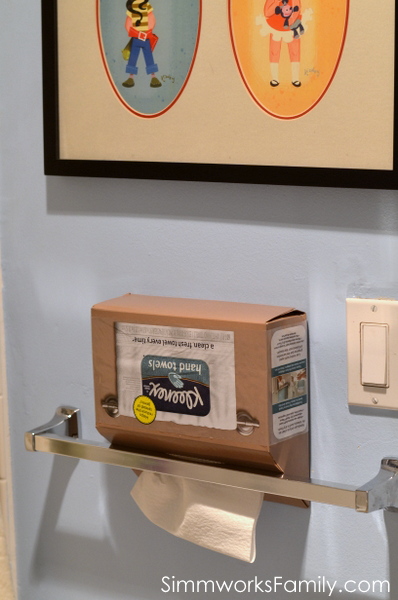 Kleenex is a huge relief when it comes to cold and flu season. From their comforting facial tissue to their strong and durable hand towels, we know that we can count on the Kleenex brand to prevent the spread of germs.
To check out our journey to purchasing Kleenex hand towels, take a look at my How to Keep Germs Away Google + Album here.
How do you keep the germs away in your home?
For more information about Kleenex hand towels, you can find Kleenex on Facebook or follow them on twitter at @Kleenex.
Disclaimer: I am a member of the Collective Bias®  Social Fabric® Community.  This shop has been compensated as part of a social shopper insights study for Collective Bias® and Kleenex® Brand Tissues. All opinions are my own #CBias #SocialFabric