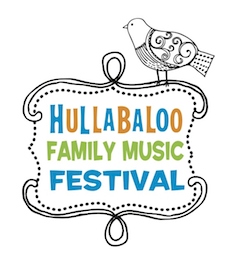 Are you ready for a rompin' stompin' good time with the whole family? Then you won't want to miss this year's Hullabaloo Family Music Festival at the Del Mar Fair Grounds!
Families can look forward to hearing two sets of Hullabaloo, but that's not all! We will also be joined by Raggle Taggle, Jambo, and Steve Poltz! Sets will go on throughout the festival, so there will be lots of time to boogie so hard you'll forget about nap time!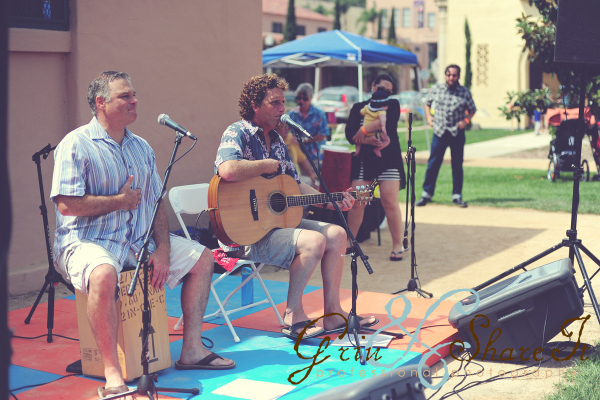 Hullabaloo Family Music Festival Event Info
What: Hullabaloo Family Music Festival

Where: Del Mar Fairgrounds on the Paddock Green

Date: Saturday, April 13th from 11 a.m. to 4 p.m.

Admission: $7 per person; children under the age of 1 are free; or Family Packs of tickets: A Four-Pack is $25.00, and a Five-Pack is $30.00.
You can purchase individual tickets here. Credit & Debit cards will be accepted at the festival this year- hooray for technology!
For information visit the Hullabaloo Family Music Festival event website here!
Event Details
The festival is exclusively sponsored by Clif Kid! There will be many other wonderful family-centered vendors there to showcase their products and services, including:
Gymboree Play and Music, Solana Beach
SoCal Kids San Diego
and many more!
Want to win a Family Pack of tickets and a Clif Kid Basket of your own? Here's your chance!
Each giveaway winner will receive:
– one Family Pack of tickets, good for up to 5 people (children under 1 year are free)
AND
– A Clif Kid Basket!
CLIF Kid is committed to creating organic and nutritious foods specially made for kids' unique nutrition needs and to nourish their growing and active bodies. CLIF Kid Zbar™ and CLIF Kid Zfruit™ all give kids the nutrition and energy they need and a taste they really like – so they can keep going, growing, and exploring. Each basket will include Z Bars and Z Fruit, special Clif Kid promo items and information on our Backyard Game of the Year program.
AND
– A Discovery Box from Green Kid Crafts!
This is the equivalent of a one-month subscription to Green Kid Crafts! Green Kid Crafts delights kids and their parents with fun, creative and earth-friendly craft activities, delivered right to their door! Each monthly Discovery Box contains three fun, inspiring and eco-friendly projects designed to foster a child's creativity and confidence while teaching them about nature and developing their love for the environment. Appropriate for ages 3-8, all materials are eco friendly, non-toxic, sustainable and produced by a mom-owned, green company.
Enter to win a Family Pack of tickets to the Hullabaloo Family Music Festival and Clif Kid Basket below!
Open to US only, 18+. This giveaway ends April 8th, 2013 at 11:59EST
Mandatory Entry
Please comment* below with what your favorite Hullabaloo song is. Need a refresher? Check out their website!
Bonus Entries
These entries are NOT required, they just give you a few extra chances to win, do one two, or them all, it's up to you. Please leave a separate comment for each entry you complete. Please note that your COMMENT is your entry, not the action you perform.
1. Do you Like us on Facebook – leave a comment and let us know!
2.  Do you Like Hullabaloo on Facebook – leave a comment and let us know!
3. Follow us on Pinterest and leave a comment with your Pinterest url.
4. Follow us on Twitter and leave a comment with your Twitter user name.
5. Tweet this  and leave a comment with your tweet URL. (you may do this twice a day, please leave a comment each time)
Enter to win free tix & more to the ##HullabalooMusicFest in #SanDiego on the @SimmworksFamily blog! http://bit.ly/ZnELnI
Thank you and good luck!
*Important: By completing any entry in our giveaways, you agree to ALL of our giveaway terms and conditions. Comments such as "Thank you for the giveaway" "I want to win" etc will not be counted as the mandatory entry and will be deleted along with all corresponding bonus entries. Please be aware that comments are moderated and may not appear right away. Make sure you use a valid email address so we may notify you if you've won! Giveaway winners will collect their giveaway prize when admitted to the festival- they will go through the will-call line for admission and claiming their prizes.
Disclaimer: I received tickets in exchange for promotion of this show. All opinions are my own.