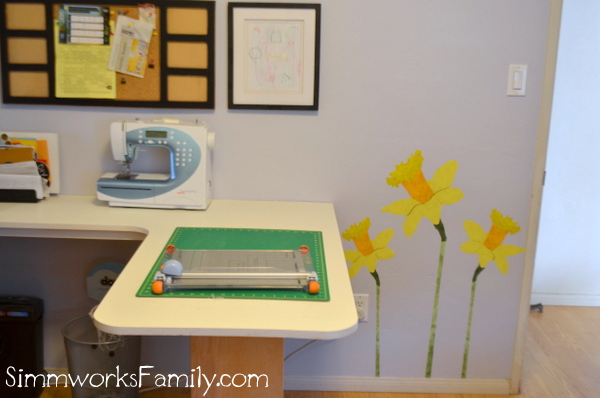 This past week I've finally seen an idea I had a year ago come to life. I've transformed our playroom closet into the ultimate work area. Plus there's enough room for my craft and sewing items as well!
In order to spruce the space up I not only painted the walls but also added some wall decals from My Wonderful Walls. The daffodil wall decal will brighten up any area and took literally a few minutes to put up. How's that for a quick change?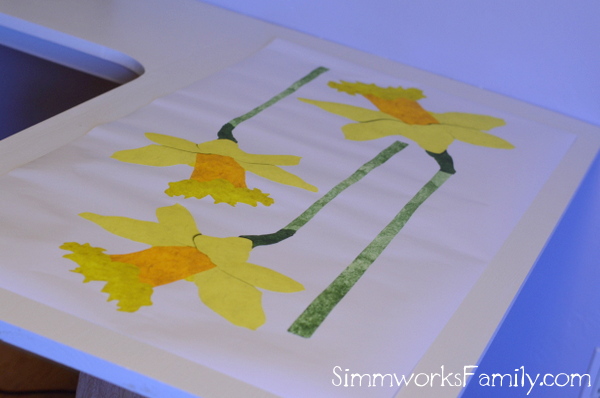 When I began to plan my work/crafting space I knew that we'd have to combine it with our playroom. So I wanted an area that was fresh and bright to match the feel of the playroom.
I knew that I wanted to look for some decals to liven up the place and add some personality to the space. I just wasn't sure what I wanted. Since I loved the wall decals I received from My Wonderful Walls for the kids bedroom I knew I'd search there first for ideas for the play room/office.
The first thing I checked out was their kids wall stickers. There were just so many to choose from. I was torn between something from the flower mural collection and the daffodil wall stickers but quickly settled on the daffodil wall stickers due to the space we chose to place the stickers.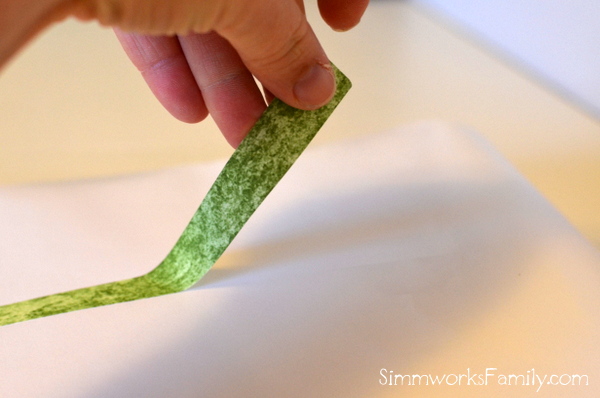 Daffodil Wall Decal
When my package from My Wonderful Walls arrived I knew that I chose the right stickers! Not only were the colors vibrant and fun, but they matched the paint I chose perfectly.
The set comes with three large fabric wall decal flowers of varying heights, the largest measuring at 3 feet. The wall stickers have a unique design and organic look, as if they were made from homemade paper.
The best part about these decals, besides how gorgeous they are, is that they look like they are a part of the wall. Like they were painted on!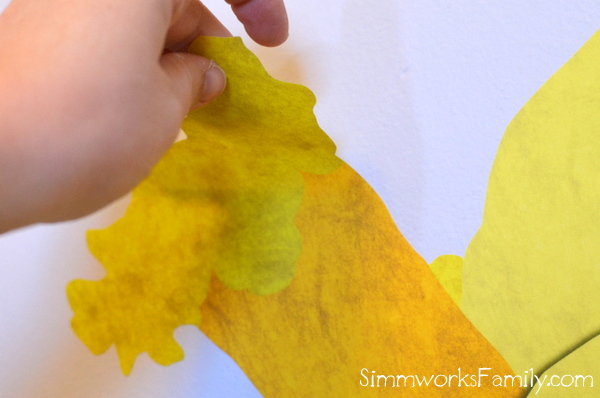 Applying Wall Decals
The wall stickers are made from SafeCling™, an innovative fabric adhesive material that is repositionable, removable, and reusable.
It sticks well to walls, is easy-to-apply and easy-to-clean. It is virtually impossible to mess up and leaves no sticky residue when you remove it from your walls.
You simply peel the decals off of the paper roll backing and stick them to the wall where you want them. Didn't get the position just right? Peel them off and try again! So simple even the kids can do it.
If you plan on painting before putting up the decals it's recommended to let the paint dry for 2 weeks before adding the decals. This gives the paint enough time to dry and release any gasses that may cause bubbles in the decals.
My Wonderful Walls for Any Room of the House
Looking to spruce up a space in your home? Check out the great selection of wall decals, stencil kits, and more on the My Wonderful Walls website. You can shop by category or theme and there are great tips and videos on how to use the decals.
While you're there you can peruse customer photos and see what others have created with their new spaces. I know I'm already trying to find a place for the gorgeous peacock and butterfly. I think they'll go perfectly on the other side of the playroom perched up on the large chalkboard we have on the wall.
Whether you're designing a nursery, bedroom, or home office, there's a look for everyone at My Wonderful Walls.
I'll share more of my new workspace once the space is complete in a few weeks!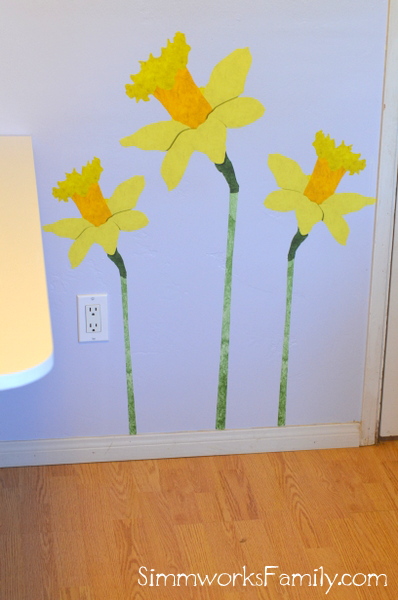 Ready to pick out your set of My Wonderful Walls decals or stencils? 
Head on over to their website and use the
code NGJ713

at check out for 15% off your order!

Starting tomorrow the Noise Girls will be hosting a My Wonderful Walls Giveaway event where we'll be giving away 4 sets of wall decals to 4 different winners! So come back and enter to win some amazing wall art that is sure to liven up any space in your home.
Disclaimer: I received a My Wonderful Walls decal set for review purposes only. Regardless, I only recommend products or services I use personally and believe will be good for my readers.
 All opinions are my own.