I participated in a campaign on behalf of Mom Central Consulting for Orbit for Kids. I received product samples to facilitate my review and a promotional item as a thank you for participating.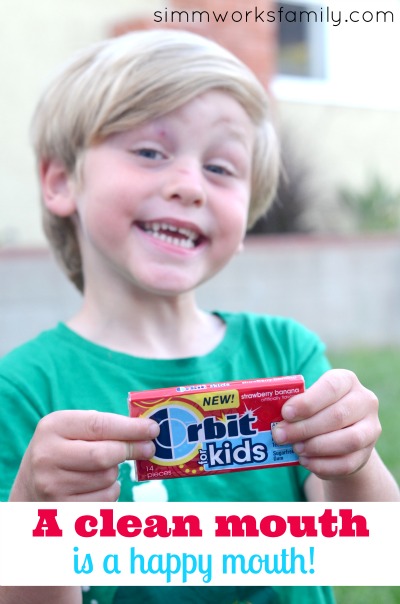 My 4 year old is quite the laid back, go with he flow, and over all a very enjoyable child. But with that laid back attitude also comes a laid back approach to oral hygiene.  So when we were asked to try out Orbit for Kids gum I thought it'd be the perfect solution to getting him to brush his teeth more often.
We were sent a pack of oral hygiene essentials including a tooth brush, dental floss picks, mouthwash, and a few packs of Orbit for Kids gum. As soon as my boy saw the gum his eyes lit up and he asked, "Is that really for me?!"
Yes, I think we found our answer!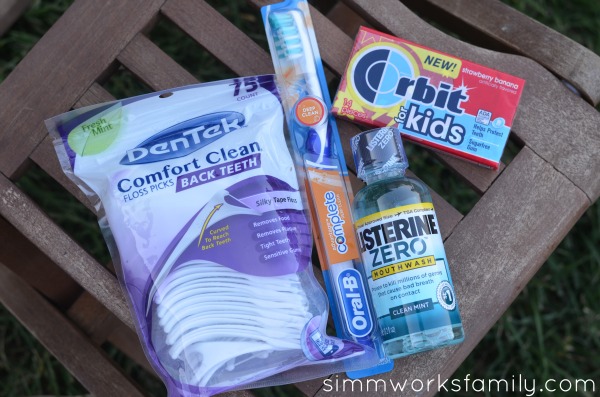 Our new brushing teeth routine is quite simple. As long as my son brushes his teeth in the morning before school or our daily activities he gets a piece of gum after his nap in the afternoon. He still has to brush his teeth before bed though!
So far our plan is working perfectly. And since he already brushes his teeth after lunch at school I'm going to start incorporating a tooth brushing after lunch at home as well. And if we're out and about I'll be sure to have our Orbit for Kids gum handy along with a floss pick for dental hygiene on the go.
My son loves the strawberry banana flavor and is starting to practice his bubble blowing technique. He can't quite get there yet but he's sure good at launching his bubble gum out of his mouth when he tries.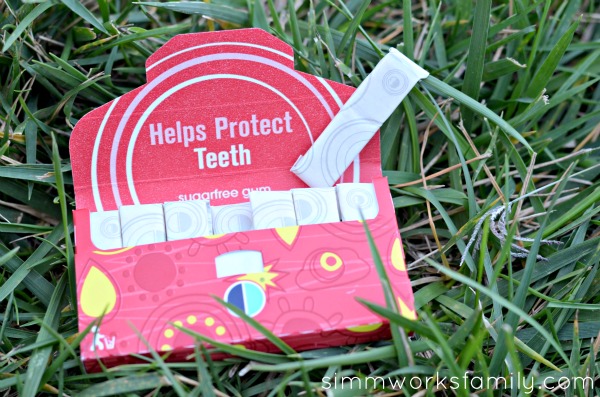 New Orbit for Kids is sugarfree and ADA approved, and it comes in two delicious flavors that kids love: strawberry banana and bubble gum! Best of all, it can help protect teeth by:
Stimulating Saliva Flow
Neutralizing Plaque Acids
Helping to Keep Teeth Clean
Now my son needs no help in stimulating saliva flow. In fact, he drools quite a lot without the aid of anything. But we love how this gum leaves his mouth feeling clean throughout the day instead of simply right after he brushes his teeth in the morning and at night.
By carrying around his new gum he can enjoy a treat and keep his pearly whites healthy and clean.
If you're looking for a great way to encourage your kid to get excited about keeping their mouth clean and happy check out Orbit for Kids gum in stores now!
How do you encourage your kids to take part in healthy oral hygiene habits?