This week I made this delicious Peanut Butter Banana Oatmeal Smoothie with Sweet'N Low as part of a sponsored post for Socialstars #SweetNLowStars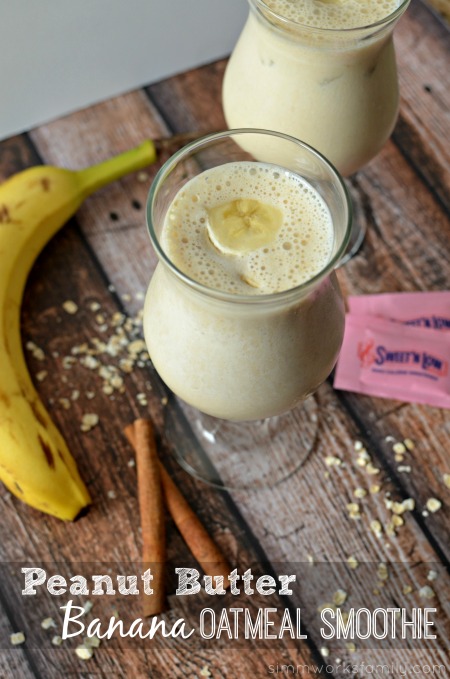 As I quickly approach my due date (less than 4 weeks away!) I've started to look for quick and easy meals and snacks to make once baby gets here. With two other kids, both in school, this will be the first time I'll have to be somewhere in the mornings to actually be wiht all three kids once my husband has to return back to work.
One of my go-to breakfasts for myself and the kids are smoothies. Not only are they quick to make, I can make sure that I pack in enough protein, fruits, and sometimes veggies to start the day off right.
Since I'll be nursing, I knew I also wanted to incorporate oatmeal in the mix as well so I added some quick oats to my favorite peanut butter banana smoothie recipe to create the perfect smoothie to get me going.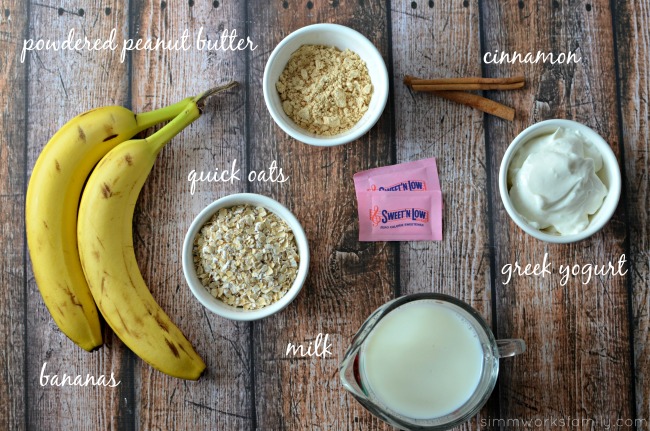 The best part about this smoothie is that I always have all of the ingredients on hand.
Now normally when I'm trying to lose weight I'd include a fat free greek yogurt and 1% milk but because I'm not focused on losing weight, I stick with the full fat versions for the calories.
I do, however, save some calories wiht the inclusion of powdered peanut butter but regular peanut butter can easily be used as well.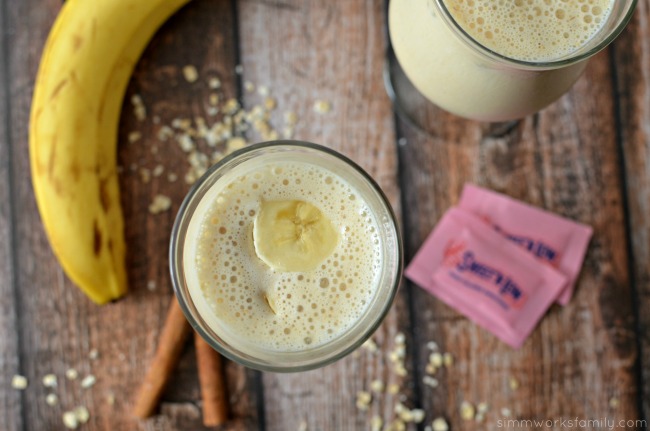 Peanut Butter Banana Oatmeal Smoothie
Prep time:
Cook time:
Total time:
Ingredients
1 cup milk
½ cup plain greek yogurt
½ cup quick cooking oatmeal
2 tablespoons powdered peanut butter
½ to 1 banana, sliced
1-2 Sweet n'Low packets
¼ teaspoon cinnamon
Instructions
In a blender, add in all of the ingredients.
Blend until banana slices are well combined with the other ingredients.
Pour into glasses and serve!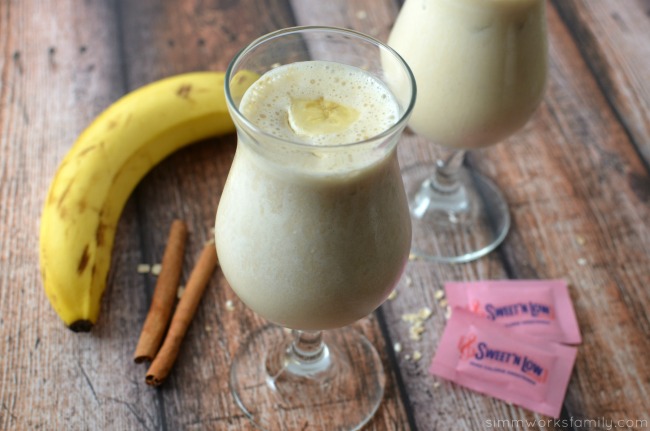 Since I've skipped the sugar in a flavored yogurt I add in a packet or two of Sweet'N Low to the blender to add a bit of sweetness without the added calories.
A guilt free drink that's the perfect way to start any day whether you're a busy mom with a newborn or simply trying to watch the waistline.
What's your go-to quick and easy breakfast for busy mornings?