Whether you're expecting or just had your baby, Sharp HealthCare offers prenatal and postnatal yoga programs to help you improve your sleep, reduce stress and anxiety, increase strength and much more.
I found yoga to be very beneficial both while pregnant and once baby was here. It gave me time to relax and enjoy myself as well as thank my body for all of the work it was doing.
And postnatal classes gave me an excuse to get out of the house and make new mom friends after I had my son. Plus the instructors were so knowledgeable about positions and technique that I never felt like I couldn't ask questions.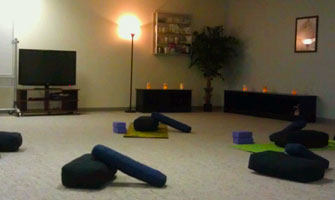 Prenatal Yoga Classes
Are you expecting? Register for our prenatal yoga class designed specifically for expecting moms (at least 12 weeks pregnant) with a mix of traditional hatha yoga modified for pregnancy.
Sharp's Prenatal Yoga classes encourage stretching, focused breathing and mental centering and increases strength, flexibility and endurance — all techniques that you will need during labor and that will help with recovery after childbirth.
Plus, regular yoga practice can reduce swelling, back and leg pain and insomnia.
Prenatal Yoga is offered Tuesday and Thursdays from 5:30 to 6:30 pm. To register for this class or for more information, visit Prenatal Yoga Classes.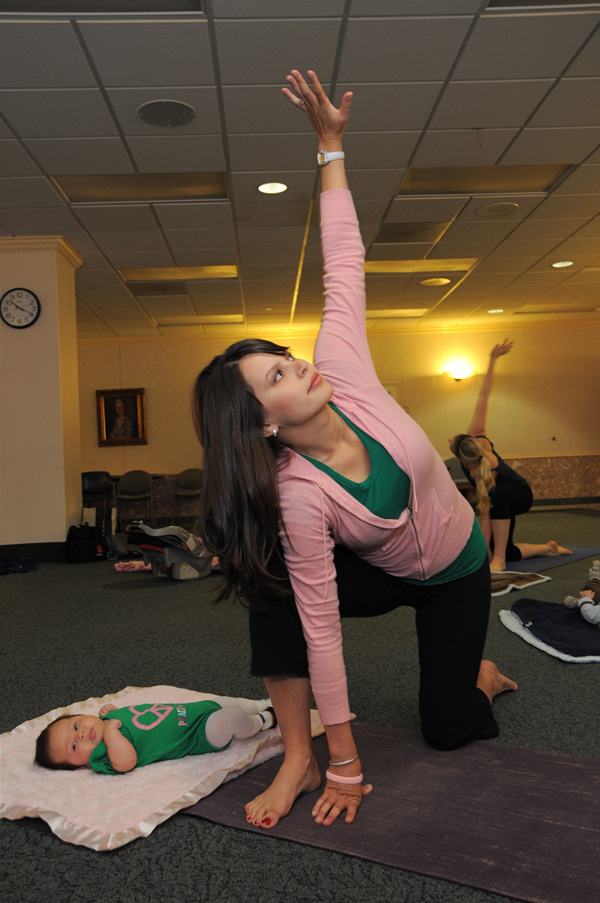 Baby and Me Postnatal Yoga Classes
New moms (four to six weeks postpartum), caregivers of newborns and babies up to nine months of age are invited to join our Baby and Me Yoga classes. Babies are included in the yoga practice to help you bond with your baby while exercising too.
Baby and Me Yoga is offered on Tuesdays from 10-11 am. To register for this class or for more information, visit Baby and Me Yoga Classes.
Cost
$100 for eight sessions (can be used in combination of Prenatal Yoga and Baby and Me Yoga).
Location
Sharp Home Health Office — Lobby Level
8080 Dagget St.
San Diego, CA 92111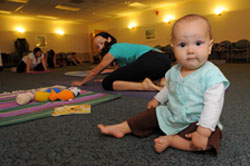 For More OBGYN, Pregnancy and Childbirth Information
To learn about Sharp's pregnancy and childbirth-related services, visit San Diego OBGYN, Pregnancy and Childbirth Care or call 1-800-82-SHARP (1-800-827-4277), Monday through Friday, 8 am to 6 pm.
Disclaimer: This is a sponsored post. All opinions are my own.