This post brought to you by Duck Brand. All opinions are 100% mine.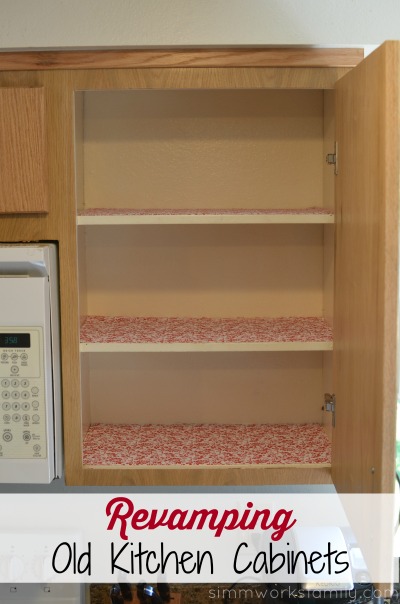 The only drawback to the new house is the kitchen. We've added rooms, bathrooms, and storage everywhere else but our new kitchen kinda sucks.
Now this may be because I was slightly spoiled at our old house. I was able to design my dream kitchen and had plenty of space to store all of my gadgets, pans, and baking sheets.
Since we're downsizing to smaller cabinets, less space, and an older kitchen I will be making a few changes to make it more appealing to our family. And the first thing I tackled was the shelf liner.
Here's our new kitchen in all it's glory. We only have two real uppers and three lower cabinets. Drawers are also lacking. But since we can't rip everything out and start tearing down walls we're going to do our best to revamp what we can and make it functional.
Since the cabinets came with some old dingy shelf liner the one thing I wanted to do before putting our stuff away was re-line all of the shelves with a fun print. Luckily I was sent a few rolls of Duck Brand's Shelf Liner to play around with.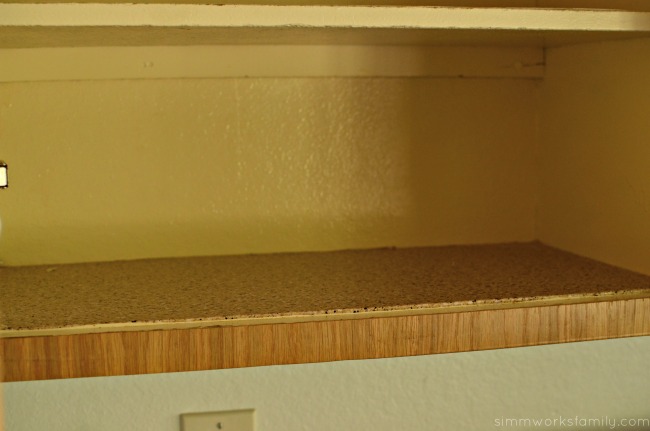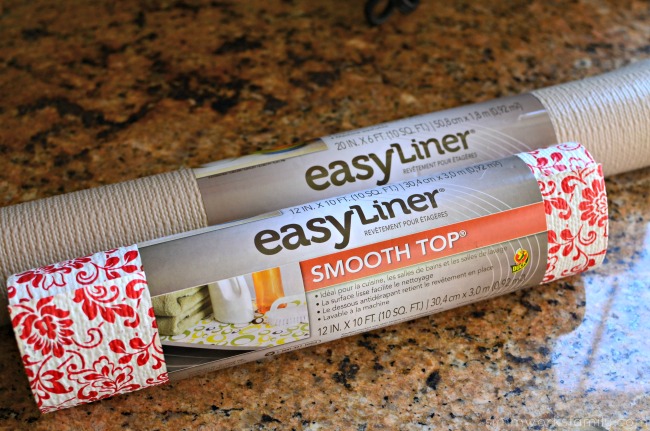 The first thing I did was take out the old liner. I was going to use it as a template to make it easier for me. Since just about everything is still in boxes it was the easiest way to get an accurate measurement. But if you don't have liner in your cupboards you can just get the measurements and cut to size.
The old liner was sticky on one side so when I pulled it up I simply layed it on the new liner and cut around it with kitchen scissors. Once it was cut out I tossed the old liner and put the new liner in the cupboards. 
As I got into a grove things progressed quickly and I was done in no time. I used the fun and festive red design for our uppers and the tan for our lowers. 
I absolutely love how it turned out and was even able to use some scraps to put under my Keurig to protect the counters from any spills or messes. 
Next up? Refacing the cabinets! 
For more DIY inspiration, check out Duck Brand's Facebook page or follow them on Pinterest.
What DIY projects have you tackled recently?