Our family is always looking for fun things to do by the water in San Diego. So when we heard that the Progressive San Diego International Boat Show was heading to town June 20th through the 23rd and were offered tickets we knew we'd want to stop by and check things out.
If you've been thinking of purchasing a boat or are simply looking for great ways to enjoy the water with the boat you already own then this is the show for you! From interactive demos to seminars on safety, the San Diego International Boat Show has everything for the boat enthusiast.
Plus if you have little ones this is a great way to learn about water safety and teach the kids about our oceans.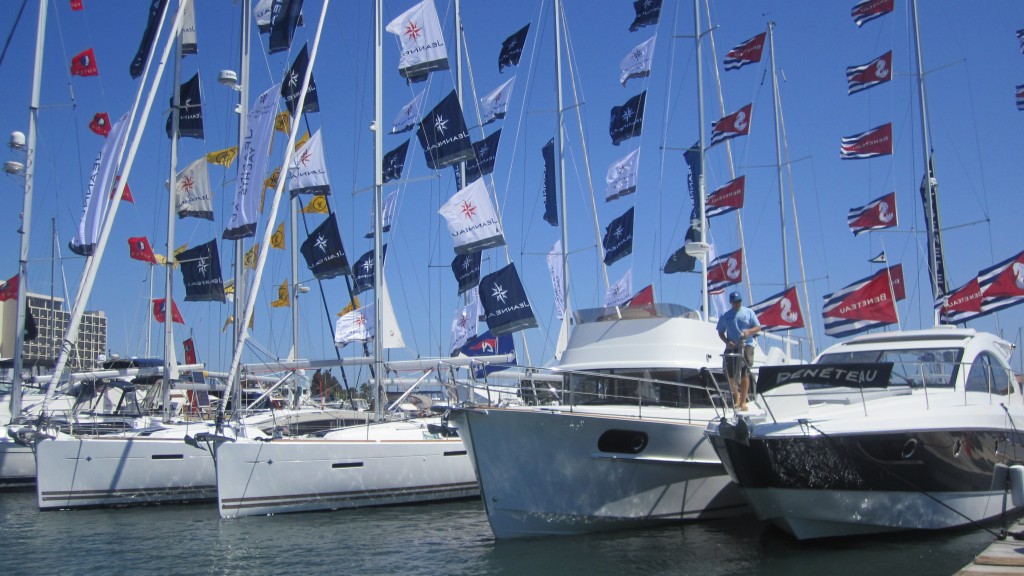 Here are a few great features that you'll find at the show:
Try It Cove
This event isn't just for the adults! Kids can get in on the fun (and kids at heart) with Try It Cove!
Back by popular demand, Try It Cove is your chance to try stand-up paddle boarding, kayaking and all sorts of other on-water activities for FREE! What a fun way to spend part of your day at the Boat Show! Be sure to bring your suit and a towel – they'll provide the kayaks, paddle boards and paddles.  Changing rooms will be provided.
Learn to SCUBA at the "Be a Diver" Pool
Lessons and all equipment is provided at no charge courtesy of the Dive Equipment Manufacturers Association.
Dive into an underwater world in the comfort of a heated pool. Anyone age 10 and older can learn how to scuba dive with a certified instructor—all you need is a swim suit to participate. We will supply the scuba gear, changing rooms and hair dryers. It's a great way to try scuba diving and test some of the latest scuba equipment. You can also have a photo of yourself taken underwater as a keepsake of your "diving adventure."
Department of Boating and Waterways (DBW) Life Jacket Trade-In
All water enthusiasts, regardless of age, should wear properly fitted Coast Guard-approved life jackets whenever they are out on the water. Representatives from the DBW will be at the show to inspect your life jacket for proper fit and serviceability. If it is found to be outgrown or otherwise unsuitable, it will be exchanged for a new, properly-fitted Coast Guard-approved life jacket. (One life jacket per family, while supplies last.)
Learn about California's life jacket regulations and the importance of wearing a life jacket at www.wearitcalifornia.com.
For more information about the show and to purchase tickets visit sandiegointernationalboatshow.com.
Disclaimer: I received tickets to this event in exchange for this post. All opinions are my own.