My husband absolutely loves apple pie. At Thanksgiving he was very upset that we hadn't planned to have apple pie. Don't worry… I made sure there was apple pie!
With that being said, it's quite hard to bake and make delicious goodies while I'm following Nutrisystem. I find it hard to stop myself from eating what I make and have taken a bit of time off from baking.
But my family still wants yummy, delicious goodies! So when I was asked to try out Grandma Hoerner's pie filling and sent a few samples I knew I found the answer… semi-homemade apple hand pies for individual servings!
I don't know why I hadn't thought to make these earlier! Probably because I would have thought about making the filling and dough from scratch. Well with pre-made dough from the grocery store and Grandma Hoerner's I was set!
It took all of 30 minutes to make these delicious pastries and 25 of those minutes were spent in the oven. And OMG… the filling was absolutely amazing! I may or may not have stirred it into my oatmeal to enjoy the deliciousness. I can't wait to try some peach in my oatmeal.
Back to these delicious pies. Simple, easy, and takes no time at all! Here's how I made these yummy treats:
Apple Hand Pies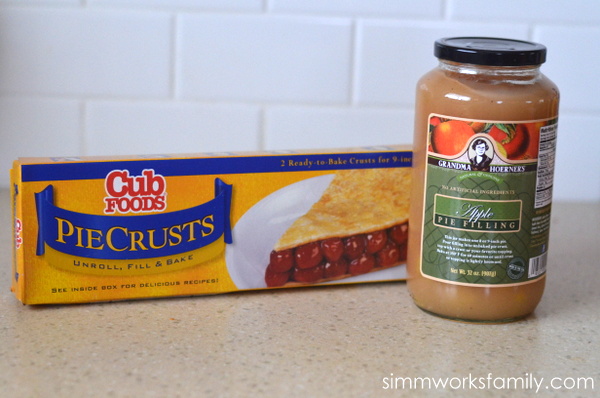 What You'll Need:
What you do: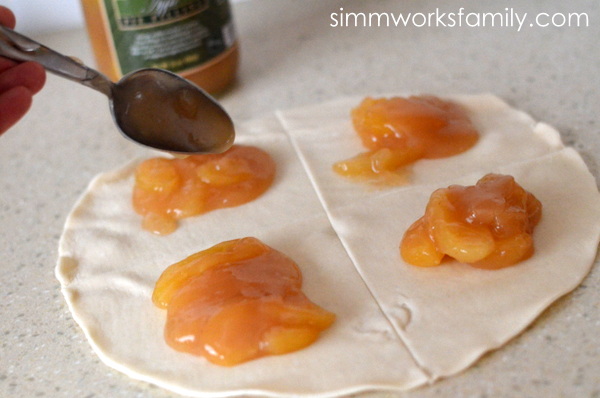 1. Roll out the pie crust and cut into quarters. Add 1-2 tablespoons of filling into each quarter.
2. Fold dough over filling and press edges down with a fork to seal it in.
3. Sprinkle top of pies with raw sugar and bake at 425 degrees for 20-25 minutes or until pies are golden brown.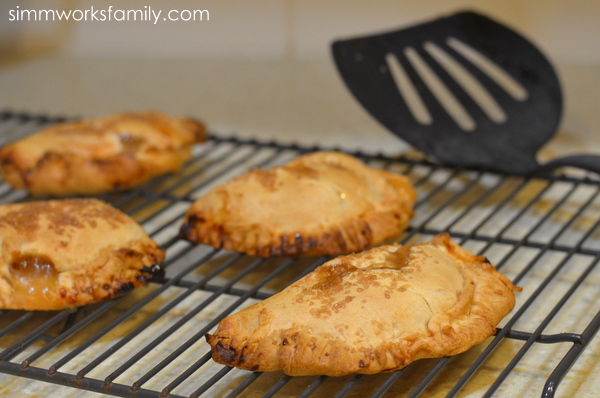 4. Let pies cool and enjoy!
What's your favorite pie filling?
You can find more than just delicious pie filling at Grandma Hoerner's! Fruit butters, preserves and barbecue sauces. Everything you need to stock your pantry with delicious tasting foods.
For more information about Grandma Hoerner's, check out their website. You can also find Grandma Hoerner's on Facebook and follow on twitter at @GrandmaHoerners.
Disclaimer: I received free products from Grandma Hoerner's. All opinions are my own.