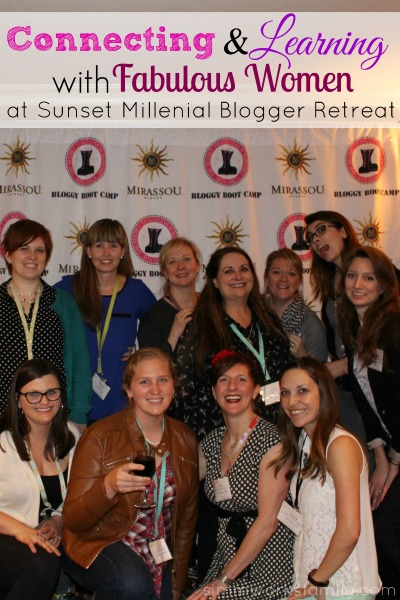 A few weeks ago, before I attended Women Get Social, I was lucky enough to attend the inaugural Sunset Millenial Summit.
Fabulous women, great wine, delicious food, and an awesome place to hang out. As soon as I walked in I knew that I would not only have a great time but I'd take home a lot as well.
The women who were in attendance were some of my favorite San Diego bloggers and a few new faces who I was excited to get to know.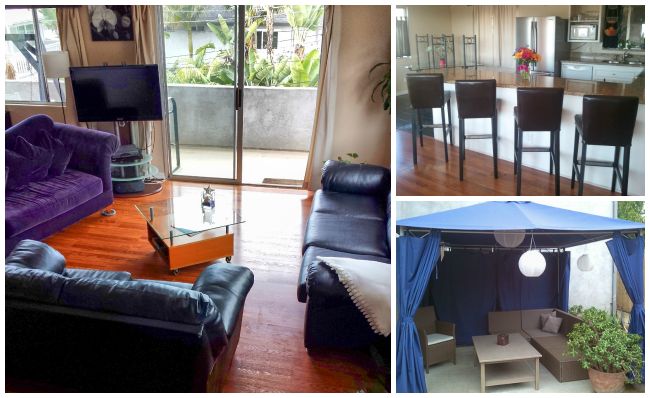 It was hosted at a fabulous vacation rental in Ocean Beach by Chelsea and Amy and we were given the chance to network, ask tons of questions, and learn a lot from an amazing group of women.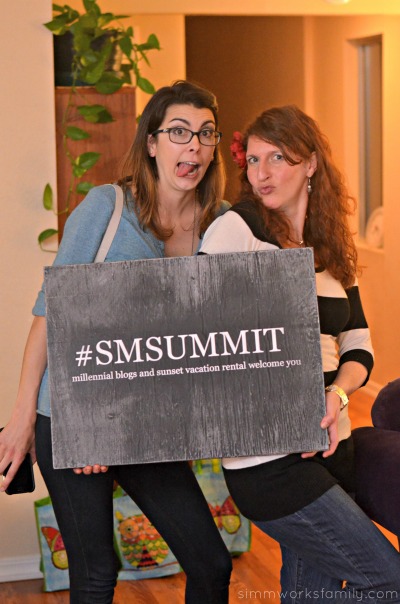 You may recognize Chelsea from Someday I'll learn, a site I contribute to bi-monthly. She's also the woman behind Millenial Blogs and is an amazing friend who've I've learned so much from as I've turned my blog into a business.
Amy is also a fellow blogger and we met at a past Mom's Night Out event when she still lived here in San Diego. Now she lives overseas with her family but she has an amazing vacation rental close to where my husband grew up in Ocean Beach, California. If you are looking for a place to stay close to the water, definitely check out her property!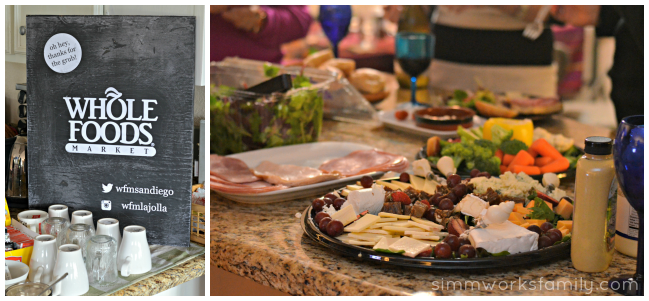 After a fantastic dinner, generously sponsored by the La Jolla Whole Foods Market, Chelsea lead a Q&A discussion.
In addition to learning anything and everything we wanted to from Chelsea in her Q & A we also learned a lot from each other. Heather showed us her awesome Samsung camera (this is the step up from my point & shoot Samsung and has a removable lens).
In the photo above she's uploading her photos directly to her social media accounts. How awesome is that?
And I was able to show everyone my new Lightscoop Deluxe Flash Bounce. It bounces the camera's pop-up flash. Which is awesome for times when you need to use a flash but don't want the harshness that a camera's pop-up flash gives. Affiliate link here to purchase the Lightscoop Deluxe Flash Bounce.
From how to find the balance between business lives and personal lives, to where to find support and answers to our everyday questions, Chelsea lead a fabulous discussion that answered a lot of our questions.
We were able to help offer solution to problems together, figure out what works for our everyday lives, and what we need to focus on to take that next step with our blogs. And it was fabulous!
I really cannot wait for Chelsea and Amy's next event! Next year, right gals?
A special thanks to:
Whole Foods: Food and "swag bags" were courtesy of Whole Foods La Jolla
Sunset Vacation Rental: A classy, spacious home in Ocean Beach that will help you create memories to last a lifetime.
Millennial Blogs: Connecting brands with millennial influencers, the blog network specializes in shareable content and beautiful imagery.
And of course the fabulous bloggers I got to hang out with: