This shop featuring my recipe for creamy chicken jalapeno popper dip is perfect for NYE and has been compensated by Collective Bias, Inc. and its advertiser. All opinions are mine alone. #NaturallyCheesy #CollectiveBias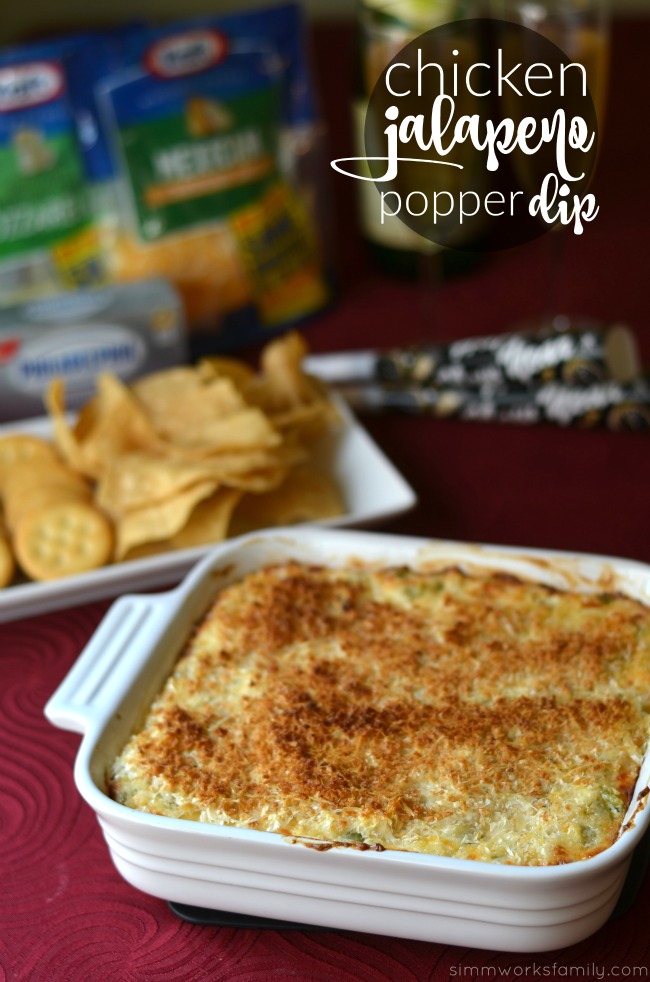 I think I'm on a high. Still recovering from the Christmas cheer that spread throughout my house, family in town celebrating, and a fun weekend of even more celebrating in my near future. And, of course, smack dab in the middle of all of that is New Years Eve. The biggest party of the year, right?
We normally head over to my brother in laws house with appetizers and sparkling grape juice in hand for a kid-friendly NYE party where we celebrate ringing in the new year on GMT. We're home by 6-7pm and the kids feel like they've gotten to celebrate the big countdown with their family and friends. But then my husband and I can enjoy a nice quiet meal together as we ring in the new year while the kids snooze.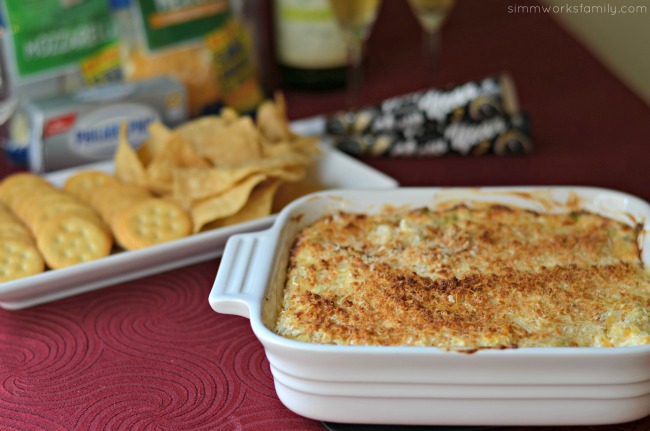 I try and keep things simple by making a few appetizers to enjoy instead of a large meal. I bring a larger version of the appetizer to the party while I save a small version for us to heat up later. We can munch together and watch the festivities on tv as we remember what happened in the years past. It's a great way to connect. But it's also a great way to try out fun recipes I haven't had a chance to try out in the previous year. And this creamy chicken jalapeno popper dip recipe is one of them! The kids loved that I paired it with their favorite sparkling grape juice.
I first saw a variation of this recipe on my friend Melissa's site and knew I wanted to try it. But I wanted to see if I could mix those flavors with my favorite "crack dip" recipe. Adding chicken to this dish not only took it up a notch but made it more acceptable as a replacement for dinner. I'll enjoy mine with celery while the husband dipped in with crackers and tortilla chips!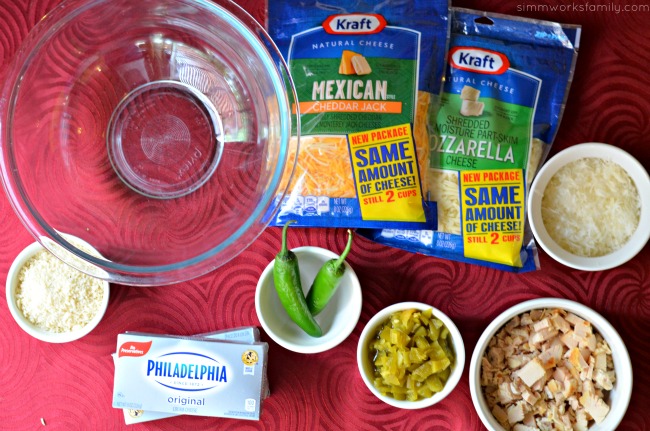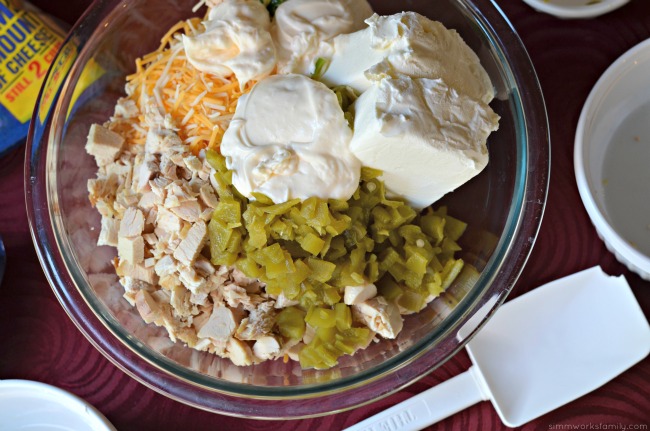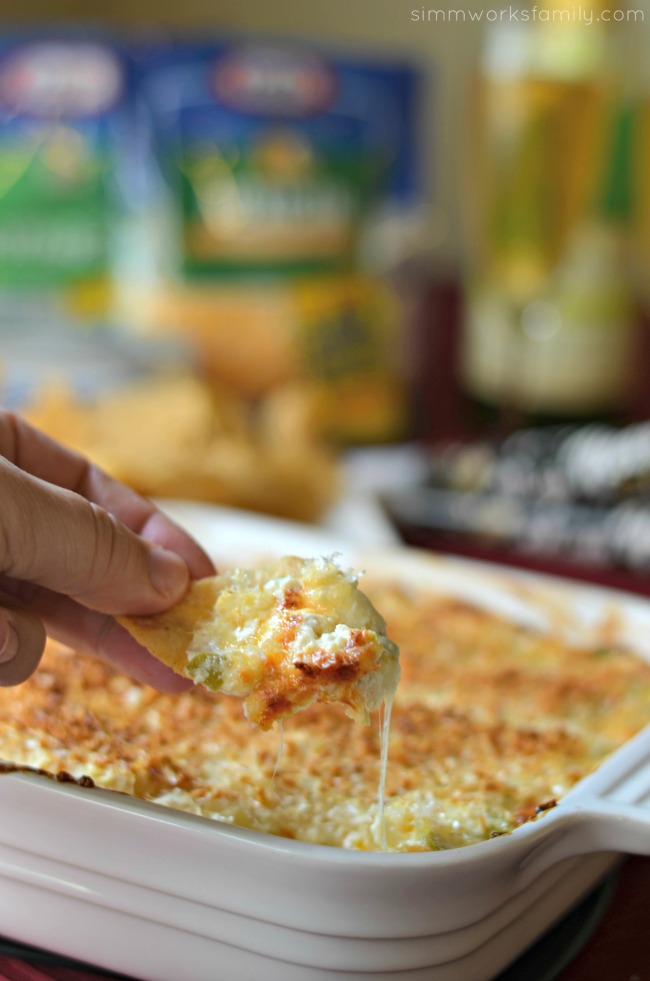 Creamy Chicken Jalapeno Popper Dip
2 8 ounce packages Kraft Philadelphia Cream Cheese, softened
1/2 cup mayonnaise
1 4 ounce can chopped green chiles, drained
2 diced jalapeño peppers, seeds removed
1 cup Mexican style Kraft Natural Shredded Cheese
1 cup Mozzarella Kraft Natural Shredded Cheese
1-1 1/2 cups diced cooked chicken
1/2 cup Panko breadcrumbs
½ cup grated Parmesan cheese
Preheat the oven to 375˚ F.  In a medium bowl, combine the cream cheese, mayonnaise, green chiles, jalapeños, chicken, and shredded cheeses.  Mix thoroughly with a spoon or spatula until smooth and evenly combined.  Spread the mixture into a baking dish (approximately 9 x 9-inches).
In a second bowl, combine the Panko and Parmesan and stir until combined.   Sprinkle over the cream cheese mixture in the baking dish.  Bake for 25 minutes or until the mixture is hot and the topping is golden. Broil on high for 30 seconds if it's not as toasty on top as you'd like.
Serve warm with crackers, tortilla chips, baguette slices, vegetables, etc. as desired.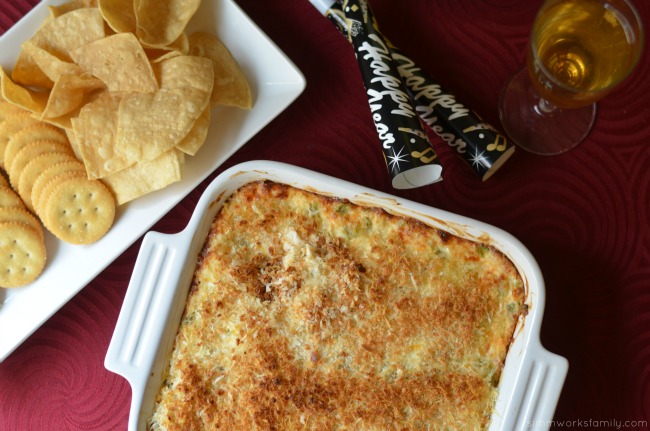 You can find more awesome holiday recipes using Kraft products here! Also, look for other great savings on Kraft Heinz products. While shopping, make sure to take advantage of $1.00 off when you buy two 8oz Natural Shreds & Chunks and $1.00 off two Philadelphia Cream Cheese coupons for Kraft products available 12/13 – 2/13. You can save up to $13 this holiday season!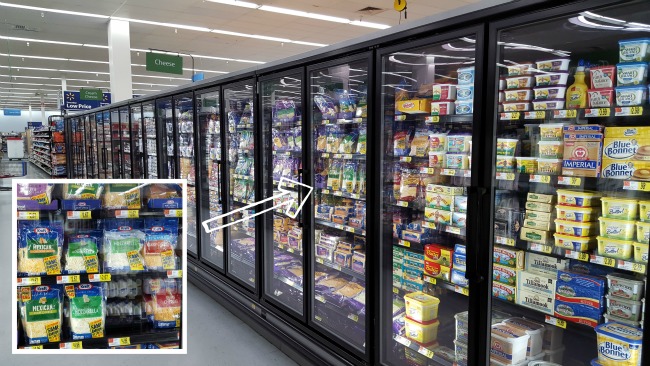 Head on over to the Cheese aisle at Walmart to pick up some Kraft Philadelphia Cream Cheese and Kraft Natural Shredded Cheese to make this delicious appetizer for your family this holiday season.
What do you munch on during the NYE celebration?