These 3 Ways to Dye Easter Eggs with Toddlers and Preschoolers will make egg dying fun for the whole family!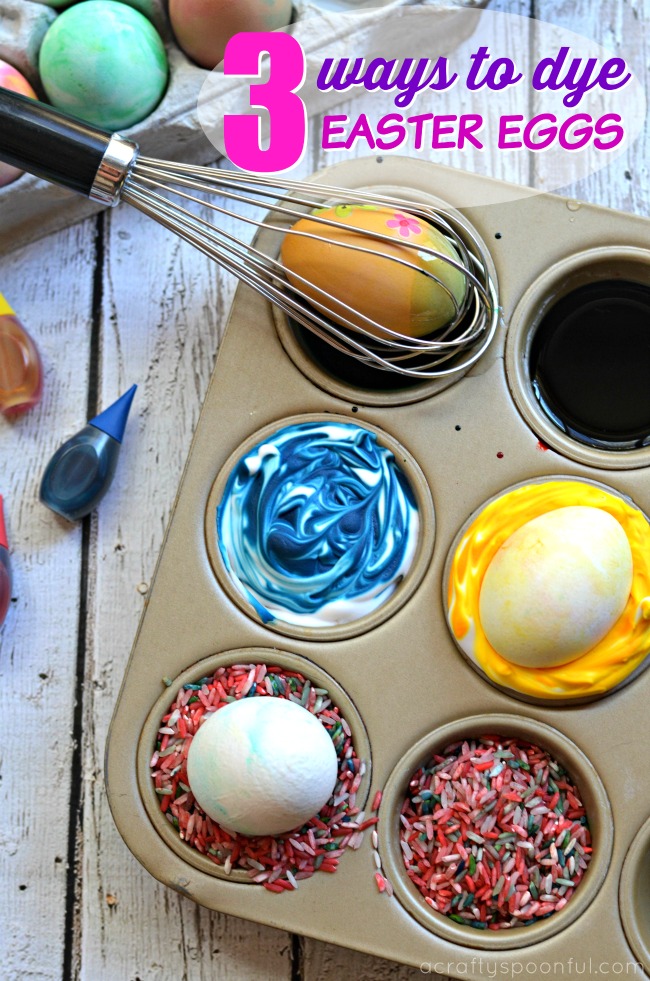 This year our toddler is ready to jump in with both hands and really have fun dying Easter eggs. So we did a few experiments of our own to find 3 ways to dye easter eggs with toddlers and preschoolers that are not only fun but easy too! And as an added bonus, you probably have all of these things in your home right now. How's that for awesome?
My two year old had a blast dying Easter eggs with me this past week and can't wait to show her brother and sister what fun they have in store for them next weekend. Since we dye Easter eggs the Saturday before Easter, she has a leg up from her siblings and will be a pro when it's time to actually dye the eggs.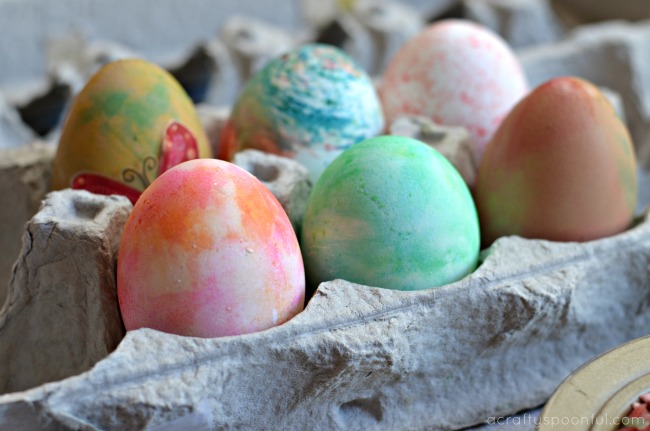 3 Ways to Dye Easter Eggs with Toddlers and Preschoolers
With small children, it's hard to use the ready-made kits on store shelves. Their little hands just aren't ready for holding those thin wire holders and spoons can sometimes be harder to control. So we set the spoons aside and let the kids have fun with these few suggestions! [Read more…]