I received a copy of this movie in exchange for this post.
Learn more about the upcoming release of Disney's The Little Mermaid here.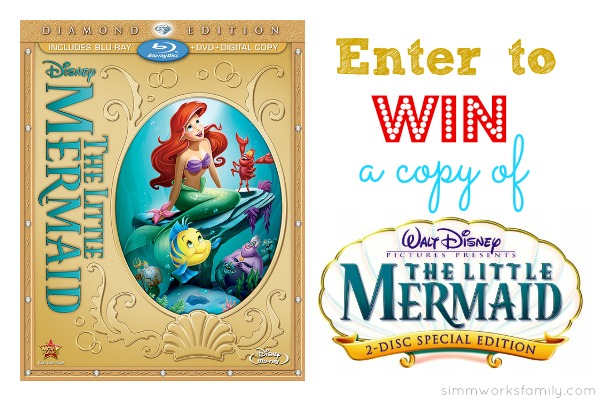 The Diamond Edition of the Academy Award-winning Disney classic The Little Mermaid comes out on October 1st and we couldn't be more ready!
Venture under the sea where Ariel, a free-spirited mermaid princess, longs to be part of the human world. After bravely striking a bargain with Ursula, a sneaky sea witch, Ariel embarks on the adventure of a lifetime. With Flounder and Sebastian at her side, Ariel will need all of her courage and determination to make things right in both her worlds.
We've already shared our excitement about this upcoming release with some awesome Little Mermaid party ideas you can use when you watch the movie with family and friends. With the release date just weeks away we're now going to give away a copy to one lucky reader! [Read more…]