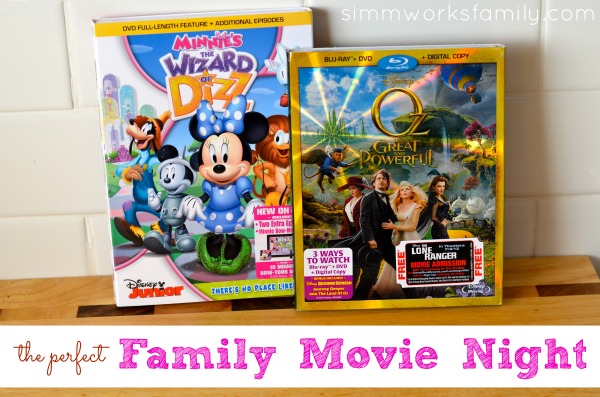 Every weekend our family loves to get together and have a movie night (or afternoon). We always let our kids pick a movie out that they want to watch together. And the only rule is that they have to choose a movie both want to watch. That can be harder than it sounds.
So we've started limiting their options of movies to 2-3 titles that we pre-select for them. They are pretty quick to agree on a film once the choices are limited down. So when I received Minnie's The Wizard of Dizz for review I knew that our next family movie night selection would be an easy choice for the kids.
Then a few days later I received Oz The Great and Powerful on BluRay and had a great idea. Why not combine family movie night with date night at home? The kids watch their movie first, then we put them down for bed, and we enjoy our movie!