I participated in an Ambassador Program on behalf of Mom Central Consulting (#MC) for Cardstore. I received complimentary cards and a promotional item as a thank you for participating.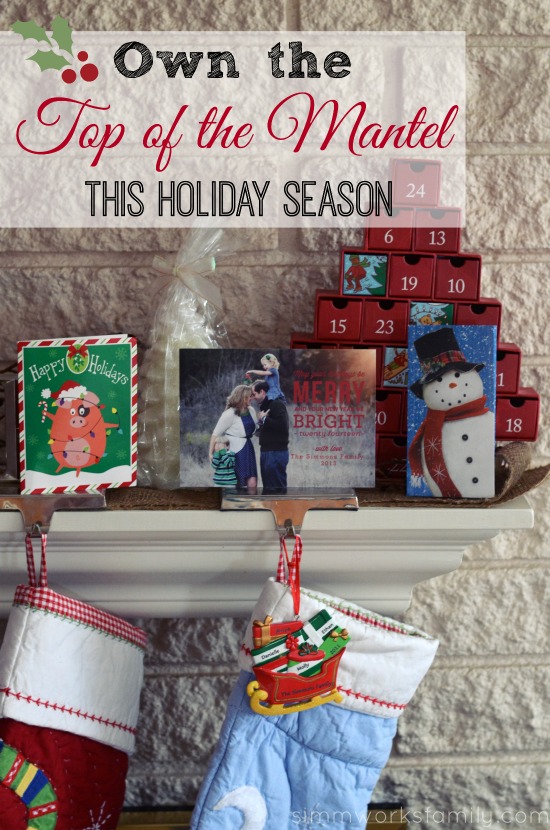 Every year my photographer holds a contest. She chooses one client out of all of the clients who send her their holiday card and that winner usually gets a percentage off of their next photo session with her. Well this year she's doing things a little differently. And the competition to own the top of the mantel is on.
You know what I'm talking about… that urge to send out the best holiday card to all of your friends and family. The one that will have them talking about how cute, funny, or clever it is.
And Cardstore knows this too. That's why they've pulled out all of the stops and, as I've mentioned before when I designed our Christmas dinner invitations, can deliver what you're looking for in the perfect holiday card!
Designing your cards through Cardstore right now? Well you're in luck! Because ending today you can score $1.29 Holiday Cards & Invites plus free stamps when you let Cardstore mail your stationery for you!
Simply use the code MERRY129 during checkout. Oh! And you can get 50% off your holiday card order by using the code CCN3125 during check out. Bonus! And as I mentioned, these offers are valid through today, 12/8.
Cardstore uses premium cardstock for their cards, which means your holiday cards won't flop over when they sit atop everyone's mantel, AND they won't fade so you can save these memories every year. Create your holiday cards and claim your spot on top of everyone's mantel! I know I did.
Because they believe in awesome customer service, Cardstore guarantees you'll be 100% satisfied with every single card in every single order. The steps to create your card are super easy, their customer service reps are there to help answer any questions that come up, and amazing cards that won't disappoint!
And remember, in order to have cards arrive by Christmas Eve, orders need to be placed by December 16th.
How do you spread holiday cheer?