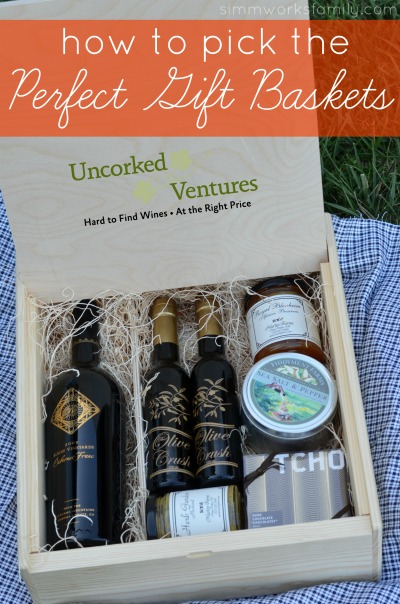 Many times a life event happens to a dear friend or family member and I just don't know what to send to that person to show them I care. Recently I was asked to check out Uncorked Ventures and their gift baskets and I've come to find that gift baskets are totally the way to go when you need that special gift.
Luckily Uncorked Ventures not only has a great selection of goodies that get packed in their baskets, they also included an amazing selection of wine. And everyone knows that whether we're celebrating, grieving, or otherwise in need of a pick-me-up, wine is always a great way to go. Did I mention that some of the baskets also come with my favorite Tcho chocolates? Score!
When I received my Gourmet Gift Basket from Uncorked Ventures I realized exactly what I need to look for in the perfect gift basket. Here's what I found:
How to Pick the Perfect Gift Baskets
1. Packaging
Make sure the gift basket you are sending is delivered in stylish but sturdy packaging. Uncorked Ventures gift baskets arrive in beautiful signature hand-crafted wooden boxes that can be uniquely themed.
Each item should be carefully nestled in with no wiggle room so your basket arrives just as it left… in one piece.
2. Selection
When choosing your gift basket make sure that there's a great selection of items that your recipient will use. Some gift baskets include random items that might not be used or otherwise discarded. Luckily my Gourmet Gift Basket from Uncorked Ventures included everything I needed for the perfect date night picnic with my husband.
3. Theme
If you're choosing a gift basket to go along with a theme make sure that it has everything you need to create the theme. Since I was going for a date night out with the basket I chose I was happy to know that the delicious goodies inside only really needed bread to accompany it.
But I grabbed a few meats and cheeses as well to make a heartier meal to go along with the amazing wine, the finest extra virgin olive oil and traditional styled balsamic vinegar, fruit and mustard spreads, pistachios and delicious TCHO chocolate.
4. Quality
One of the best ways to test the quality of a gift basket is to have had one delivered to yourself before sending it to others. I was lucky enough to try out a gift basket from Uncorked Ventures and truly loved the quality of each of the items included.
Each product included has been vetted by the owners and all of the products in my basket paired together perfectly.
5. Price
You know that saying you get what you pay for? Well it totally rings true when choosing a gift basket. Luckily Uncorked Ventures has perfectly priced gift baskets that truly do reflect the value inside. Plus they aren't going to gouge you on shipping costs!
Be wary of gift baskets that seem to be priced too good to be true. Because they probably are.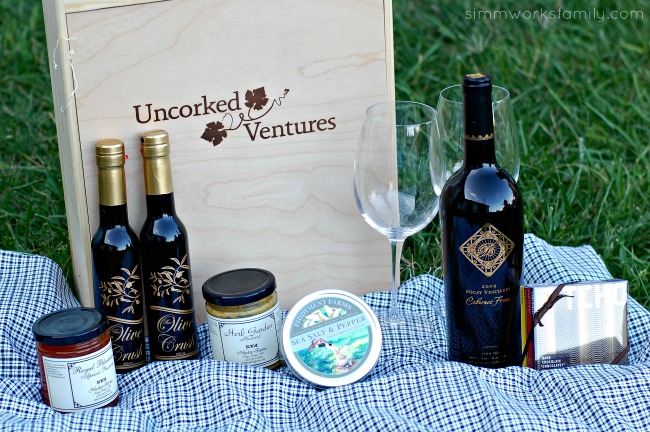 What would you love to receive in a gift basket?