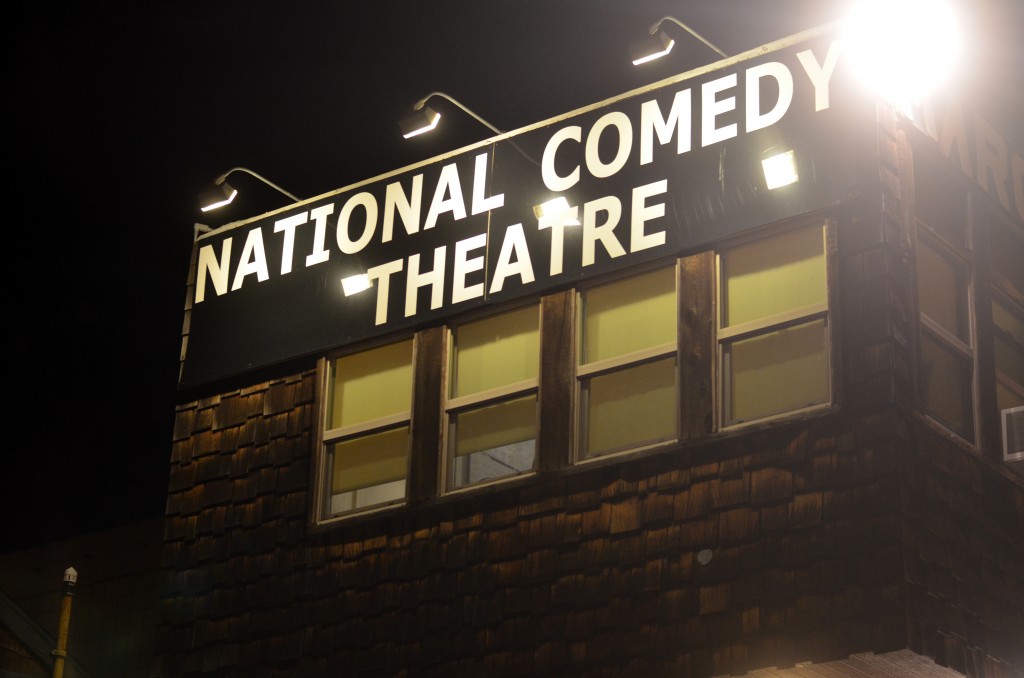 The one thing my husband and I have been pretty diligent about even after having kids is making sure we have at least one night a month dedicated to date night. I was even writing a monthly post for Date Night 411 (before the site was closed) and loved sharing my date night ideas with others who are looking for things to do.
So I'm going to start sharing the things we do on our date nights again. And this time it'll be on my blog so I don't lose all of the photos and the content when the websites I write for are gone (sorry… a little vent… but I'm done now!).
One place we LOVE to go to at least every few months is National Comedy Theater on India Street. I first heard about this show after being asked to check it out as a blogger. Now I love going even when I'm paying for tickets! Not only is it an awesome improv show that changes nightly, it's also next to some fabulous restaurants!