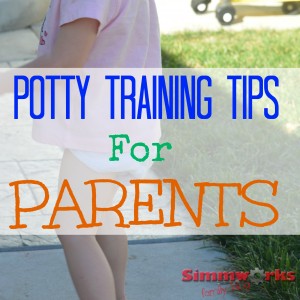 So the time has come. You think you're child is ready to start potty training. But where do you start? What do you need? And just how difficult is this going to be? These potty training tips below will help outline a few things I've come to pick up after seeing my two kids learn to use the potty.
They might work for you, they might not! But I can tell you one thing. Potty training varies from child to child and can be a drastically different experience from one to the next.
Potty Training Tips for Parents
1. Wait until your child is ready
There is no magic number for the perfect time to start potty training. Some kids are ready as early as 18 months and others will be closer to 4. Don't try and force your child to potty train too early or else it can blow up in your face.
My son started showing all of the signs of being ready to potty train at around 18-20 months. He told us when he went pee and poo, loved to sit and play on the potty, and otherwise had a great attitude about the potty. Since I was pregnant with my daughter I decided to wait until after she was born to start the potty training process.
At age 2 we began the 3-Day potty training method. And it worked like a charm. Until we went on a trip and my son regressed and would only wear pull ups. We tried again and again to re-attempt potty training but it wasn't until he was ready at 3 1/2 that we had success.
We STILL have times where he goes poop in his pants or pees the bed at night. But guess what? It's normal. We just deal with it in a calm and caring way and move on.
and that brings me to my next tip…
2. Don't get frustrated
I know, easier said than done right? But it's true. Your child will feed off of your energy throughout the process and they'll take your frustration as a leveraging tool against you. They know they have control over you when you react negatively to the process.
I let my emotions get the best of me with my son and sometimes I was not happy with the way I reacted to accidents with my son. I just wanted him to go on the potty and be over it. But it's not that easy.
Unless you let them stay in control and just offer suggestions. But listen to their cues. My daughter surprised us all when she decided she was ready for the potty at 25 months. She simply asked for underwear and in a few short days was having no accidents at all.
I didn't get upset or frustrated when she only would go on the little potties, refused to potty in public and held herself until she got home, or made me run from one side of the zoo to the other's to use the small potties in the Children's Zoo.
We went along with it and learned not to question her if she said she didn't have to go.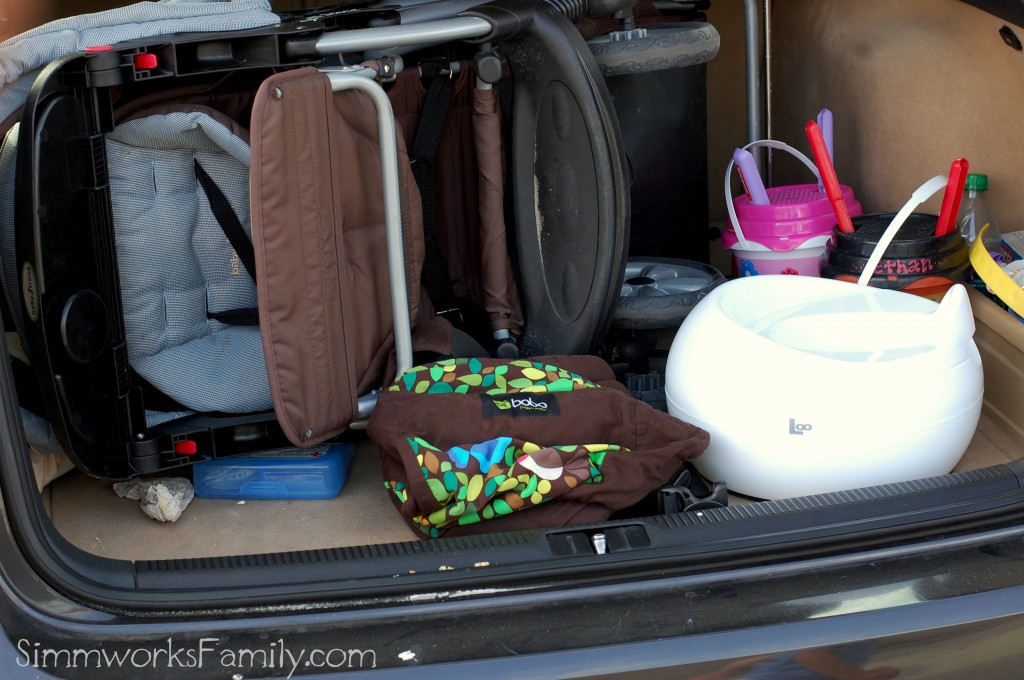 3. Be Prepared
Because my daughter didn't give us much time to prepare and react to the fact that she was ready to go and wasn't looking back, I'm happy that we had a few key things on hand to make the transition easy.
I still had my 5 Potty Training Must-Haves here in the house from when my son was training and was surprised when my daughter didn't need any treats or prizes when she went. The key items I always keep with us are:
Little potty – We have a Joovy Loo in the kids bathroom as well as in the back of the car just in case
Extra undies – Once your child shows an interest in the potty go to Costco and pick up a few 10-packs for $9.99. The more undies the better just in case. You don't want to run out.
Sanitizer – your child will miss the potty sometimes (or all the time) and you'll need to clean it up
Extra clothes – just like when they were babies and had a blow out or two, an extra set of clothes (or two) is a must in the diaper bag
4. Have a night time solution
Our Super Undies have been our saving grace when trying to help the kids at night. Instead of underwear during the day and a diaper at night we simply use our Super Undies at night. They feel like undies to our kids so they still think they're wearing them.
And we've grabbed a few packs of GoodNites to put on their beds as well to make night time sheet changes quick and easy. We always put a waterproof mattress cover on the beds as well underneath the sheets. It just protects the mattress from any additional leaking just in case.
Both of these solutions aren't going to break the bank if you purchase them in advance and just have them on hand.
5. If they regress, don't stress
As I said before, my son regressed after being potty trained for 6 months. He did, eventually, hop back on the potty training wagon and was successful the second time around. Sometimes are kids might seem ready but they have other plans.
Follow their cues and just go with what they're telling you. If not, you might make it worse for the second time around.
Good Luck! And I totally didn't mean for #5 to rhyme.
Have any other great tips for parents? I'd love to hear them!