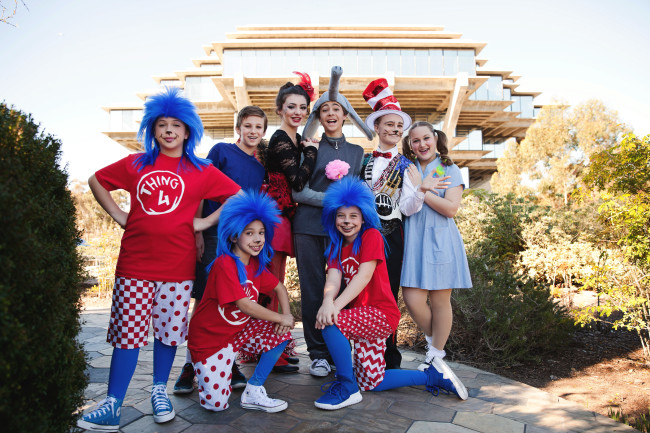 Despite a lack of funding for the arts in schools, it's safe to say that the arts, are in fact, alive and well for San Diego children.
J* Company, a youth theatre company based out of the Jewish Community Center in La Jolla, has been displaying San Diego's prominent young performers with powerful productions of some of Broadway's biggest hits like Mary Poppins, Peter Pan, Pirates of Penzance and West Side Story.
But these are not your typical "school plays." J* Company puts on professional quality productions with the help of Joey Landwehr, the resident Artistic Director and a professional actor and director who has appeared on and off Broadway, working with such greats as Phyllis Diller, Sam Harris, Harvey Fierstein, Kristin Chenoweth, Victoria Mallory, Joel Grey, Kaye Ballard, Michael Feinstein, Betty Buckley, Patti LuPone & Howard Keel.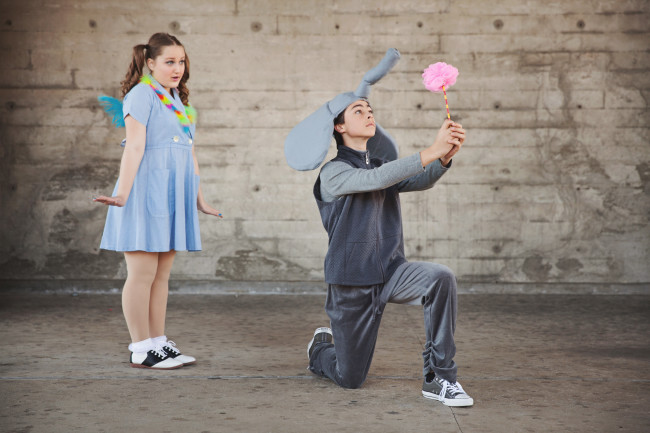 Under Landwehr's creative direction, the cast and crew (which includes children and their parents) design and construct elaborate stage sets, choreograph intricate dance numbers and conceptualize musical arrangements – allowing kids to showcase and explore their unique talents in art, dance and music.
This January, the talented theatre company is taking audiences on a journey into the world of Dr. Seuss with Seussical Jr.
The show's message can be summed up with one of Dr.' Seuss' most famous lines, "A person's a person no matter how small." Open to any child, regardless of race, ethnicity or creed, J* Company provides the arts education that state funding can't afford and allows children to think creatively and express themselves artistically.
"There was always a lesson to be learned in Dr. Seuss's books," said Landwehr, "And those lessons are still relevant, if not more so, in today's world. We're proud to have our talented cast of kids presenting these lessons in what will certainly be an inspiring and enjoyable performance."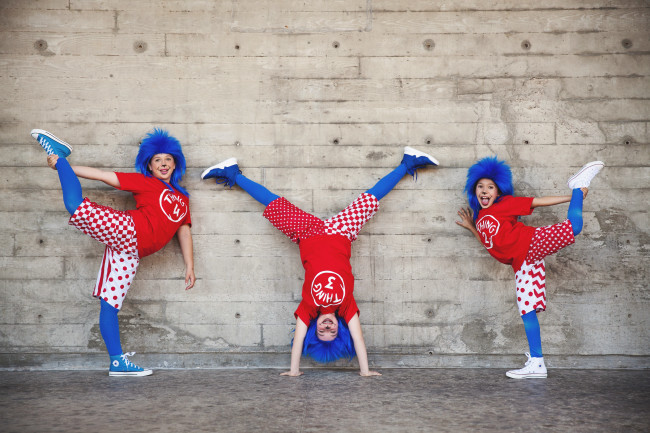 Come See Seussical Jr.
Performances of Seussical Jr. will run from January 15 -31, 2016. Tickets are $16 for children and JCC Members and $18 for non-members. For more information and to purchase tickets, call the JCC Box Office at 858-362-1348 or visit www.jcompanysd.org.
Featured in the cast are Amber Bartlett, Zoe Goldstein, Riley Hull, Drew McMullen, Julia Price, and Ella Serrano.
All performances take place at the David and Dorothea Garfield Theatre at the Lawrence Family Jewish Community Center, JACOBS FAMILY CAMPUS, 4126 Executive Drive, La Jolla.  Call the JCC Box Office at 858-362-1348 or visit www.jcompanysd.org to purchase tickets and for more information. 
What's your favorite Dr. Seuss book?