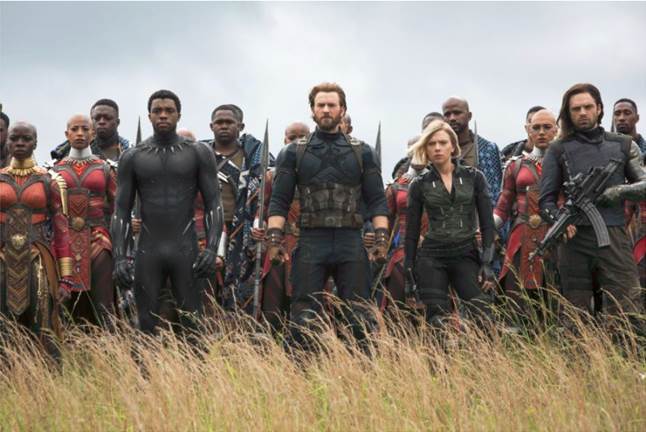 Are you a little curious as to how Marvel will interweave all of the superheroes introduced over the years into one cohesive movie? I envisioned an epic journey where each hero would propel the core group forward but was pleasantly surprised at what was presented.
Interweaving Storylines With Action, Humor, and Character
If you have noticed during the previous films there are 6 powerful stones created when the universe was formed. Anyone that posses one or more of these gains special abilities, like time manipulation, augmenting reality, and power absorption/direction to name a few. Thanos, the villain, in this film is trying to collect all six stones so that he can bring balance to the universe. By balance he means culling populations down so that those that are left to thrive within the resources constraints of their planet. So the Avengers and friends step up to try to stop him because no single being should decide who lives and who dies.
This film follows the classic Marvel movie formula of action, humor, fast pacing, and characters you care about. By doing this the film makes for a very good kickoff to summer movie season. Since we have all invested many hours into the Marvel universe stories over the years it's nice to sit back and watch these characters and their inter-relationships play out on the screen again.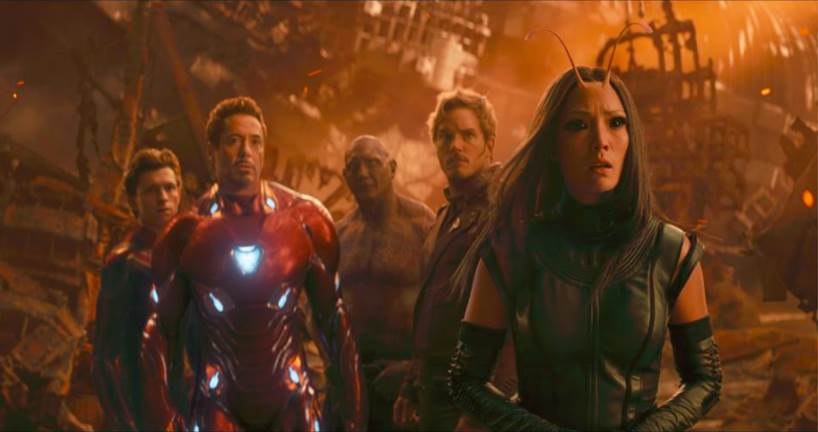 I think everyone will be pleased with the screen time the Guardians of the Galaxy get as their banter is awesome as always. They are probably my favorite part of this movie. I also appreciated that Thanos was a bit deeper than most comic book villains. I also thought the jokes were pretty good in this one as I found myself laughing out loud a couple of times.
Should I Take My 8 Year Old To Avengers Infinity War?
You should watch Capitan America Civil War, Black Panther and Thor: Raganork before seeing this movie as it continues on from there. The violence and language were about the same as all Marvel movies. I think an 8-year-old could probably handle it okay. But my wife suggests waiting till 10 for the full in-theater experience due to the emotional toll the movie may have on a younger audience. Definitely make an effort to get out and see Avengers: Infinity War this summer. And like with all Marvel movies, please stay after the credits. You won't want to miss out!
If you haven't seen the trailer yet, check it out!
Like AVENGERS on Facebook | Follow AVENGERS on Twitter | Follow AVENGERS on Instagram
everywhere on April 27th!