This is a sponsored post written by me on behalf of Snack Pack. All opinions are 100% mine.
We're always on the search for great snacks for the kids to bring in their lunches to school or to enjoy as an after-school snack. I try to steer clear of products with a lot of preservatives and high fructose corn syrup. Luckily we've found the perfect snack in Snack Pack pudding cups.
Not only do they come in a range of flavors that both the kids and I love, they also are made with real nonfat milk and fortified with as much calcium as an 8-ounce glass of milk*.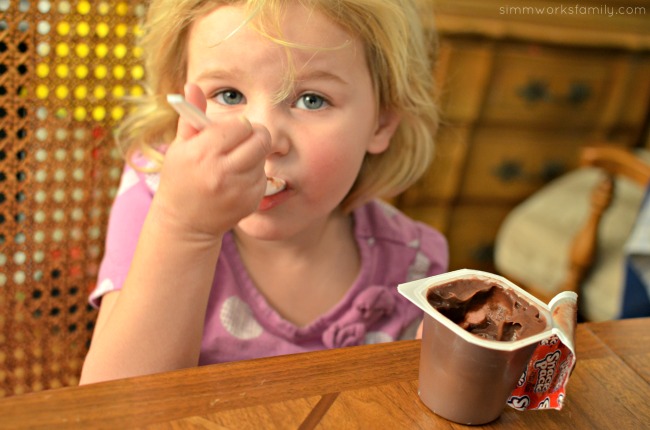 When we were asked to bring in a snack for my daugther's preschool Valentine's Day party I knew that a cute valentine paired with her favorite Snack Pack pudding cups would be the perfect thing to include. The fact that they're now easier to open with a redesigned lid means that her preschool buddies will have no problem digging in.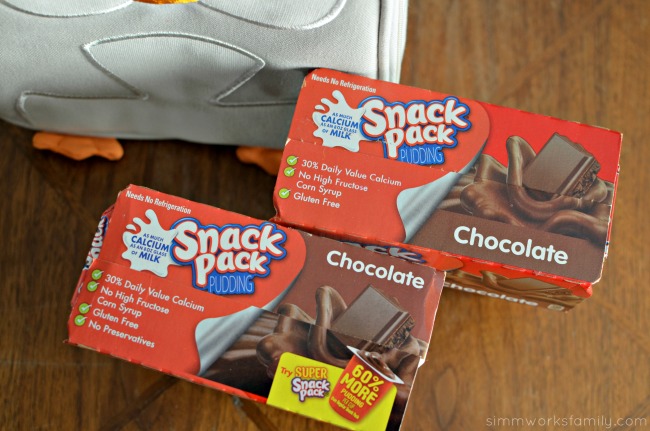 With a fun and simple printable along with some basic crafting supplies, I had a cute Valentine pudding snack that would be great as a stand-alone valentine or a Valentine's Day party snack.
Looking to make your own cute pudding valentines too? Follow the simple directions below!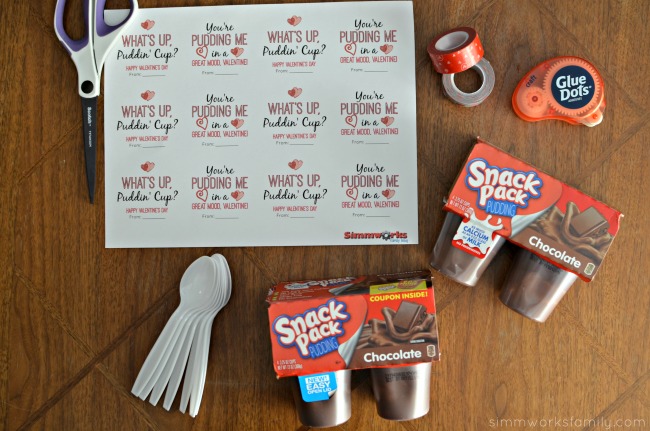 Pudding Valentine Printables
What you'll need: 
scissors
glue dots
washi tape
plastic spoons
Snack Pack pudding cups
What you do:
To assemble the Snack Pack Pudding Valentines, print and cut out the pudding valentine printable in squares or circles (if you have a 2.5″ round die cut it may go quicker). Have your child sign their name to the valentine once they're cut out.
Adhere the pudding valentine to the top of the Snack Pack with a glue dot to make sure it sticks. Using the washi tape, secure the plastic spoon to the side of the pudding cups. Pass out to your class or serve to friends and enjoy!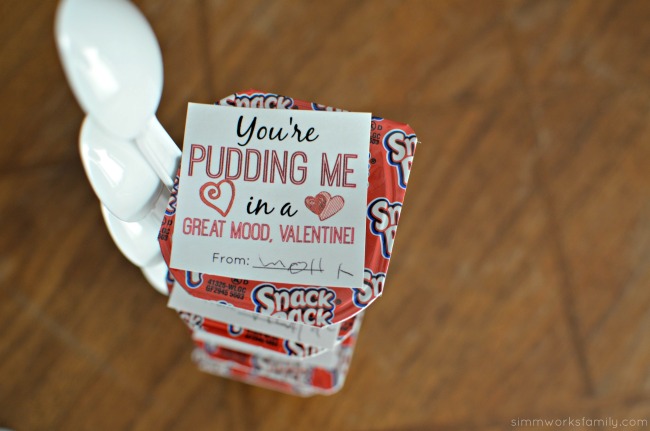 Pick up your Snack Pack in the baking aisle and head to www.SnackPack.com for more information.
What's your favorite pudding flavor?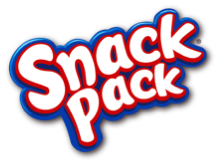 *All Snack Pack® products contain 30% DV calcium, with the exception of Bakery Shop Lemon Meringue Pie, Lemon Pudding, and Snack Pack Gels.