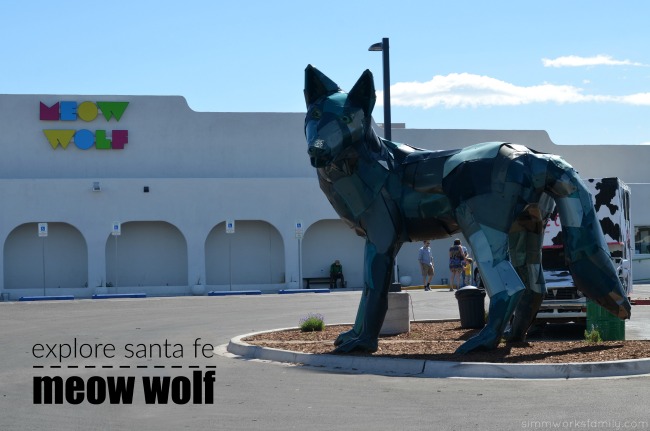 A few weeks ago our family set out on their first summer adventure. We hit the road in a Kia Sorrento that Kia so graciously lent us and traveled across two states to arrive at our destination – Santa Fe, New Mexico – for a few days. I was there for a conference and the family came along for the adventure.
While there, we wanted to find fun, new things for the kids to explore so the first thing we did was spark up a conversation with a few parents we ran into and asked what they did with their kids for fun. And while we got some great suggestions for various things to do around town, the one suggestion that was the same from everyone was to visit Meow Wolf.
Meow Wolf? What could that possibly be? Well let me tell you. If you are anywhere around Santa Fe, you NEED to check out this exhibit. It is absolutely amazing. And the perfect experience for adults and children alike.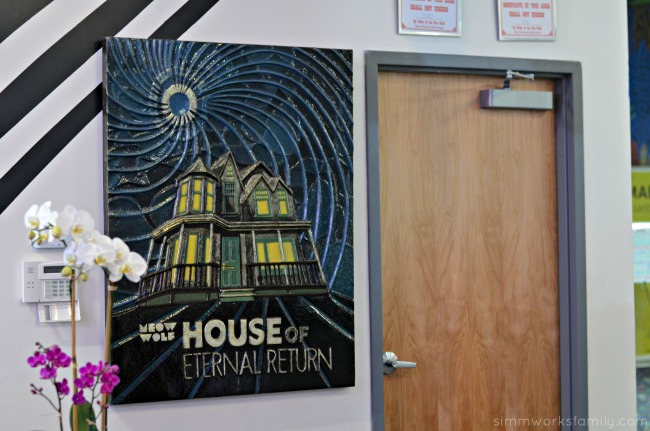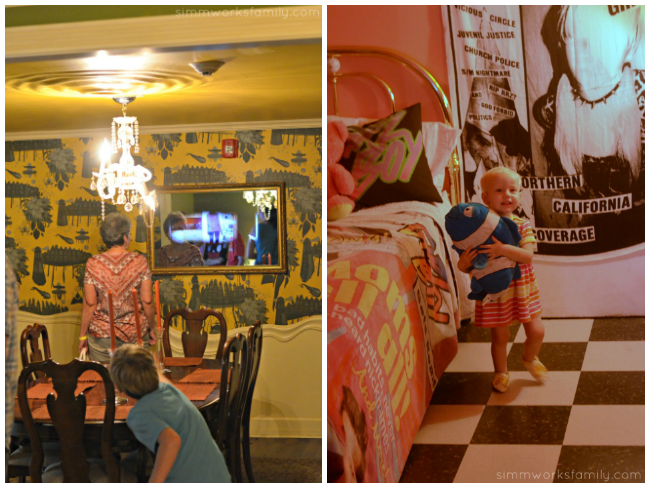 Meow Wolf: The House Of Eternal Return Exhibit
When we first stepped inside The House Of Eternal Return exhibit at Meow Wolf all we saw was what appeared to be the yard of a large house. There was a mailbox, a porch, and we entered into the front door. Inside we walked around the house and saw the various rooms inside. Kitchen, dining room, living room downstairs, and bedrooms upstairs.
After exploring each room downstairs, we headed up to the bedrooms. And from within the bedrooms we found our way into what appeared to be a different dimension. We walked around the exhibit allowing the kids to lead. Around every bend was another crazy, amazing room after another filled with various sites and sounds.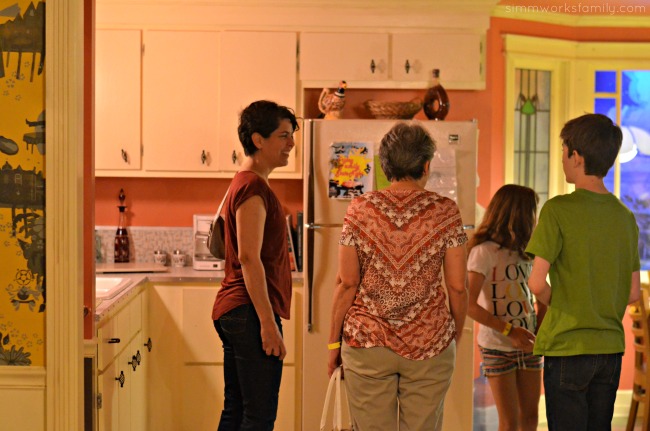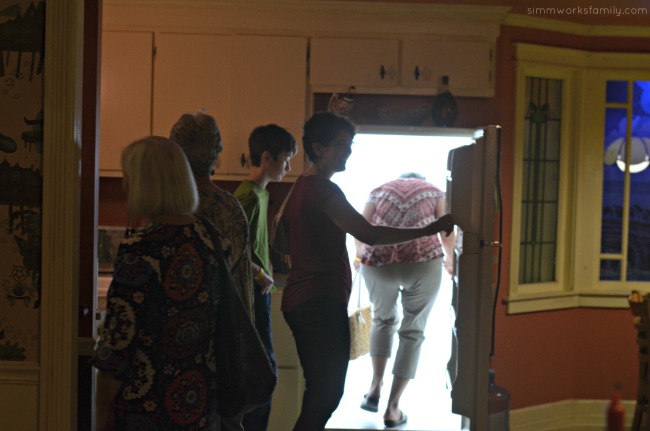 What was most enjoyable about Meow Wolf was the hands on feel. Our kids could explore this exhibit with every sense and really experience each new finding. We didn't have to worry about standing back and watching, or keeping our voices quiet. Although the sites we explored did leave the kids quiet as they busily walked (and ran) around to find the next new thing.
About Meow Wolf
With the help of George R.R. Martin, who recently purchased a vacant former bowling alley, Meow Wolf has converted the building into a multi-use Art Complex. The Meow Wolf Art Complex stands as a beacon of creativity and community in Santa Fe's emerging Midtown Innovation District, welcoming locals and tourists alike to take part in fun, enriching art experiences, workshops, and community activities.
The building is home to the JoAnn and Bob Balzer Creative Maker Studio hosted by Make Santa Fe, The David Loughridge Learning Center inhabited by Meow Wolf's non-profit educational outreach program Chimera, and the 20,000 square foot interactive art experience "House of Eternal Return."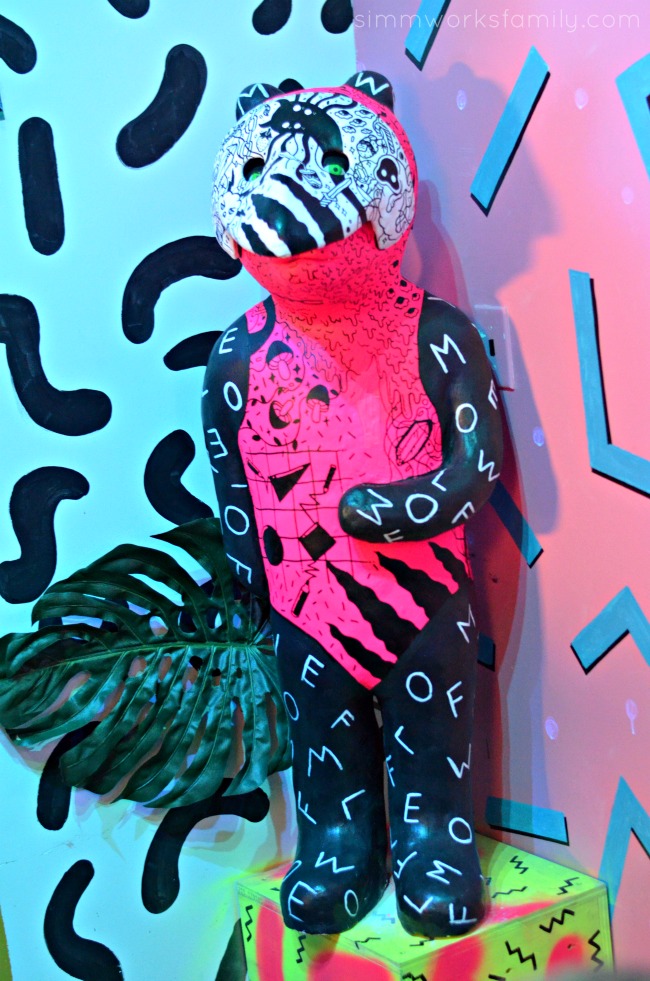 What Else To Do At Meow Wolf
Meow Wolf does not just house The House of Eternal Return exhibit. You can also participate hands-on in some of the artist's projects in the Maker Studio as well as various workshops held. But make sure to check out the website before visiting so you can sign up in advance for the workshops you or your kids are most interested in.
When we visited, after exploring the exhibit, we headed to the Learning Center where, after a small donation, the kids could paint, build, and create various pieces of artwork. They were able to meet other children and have a bit more fun before we returned to our hotel. If we had thought about it ahead of time we would have looked into the workshops they also held to sign the kids up. But that'll be for next time…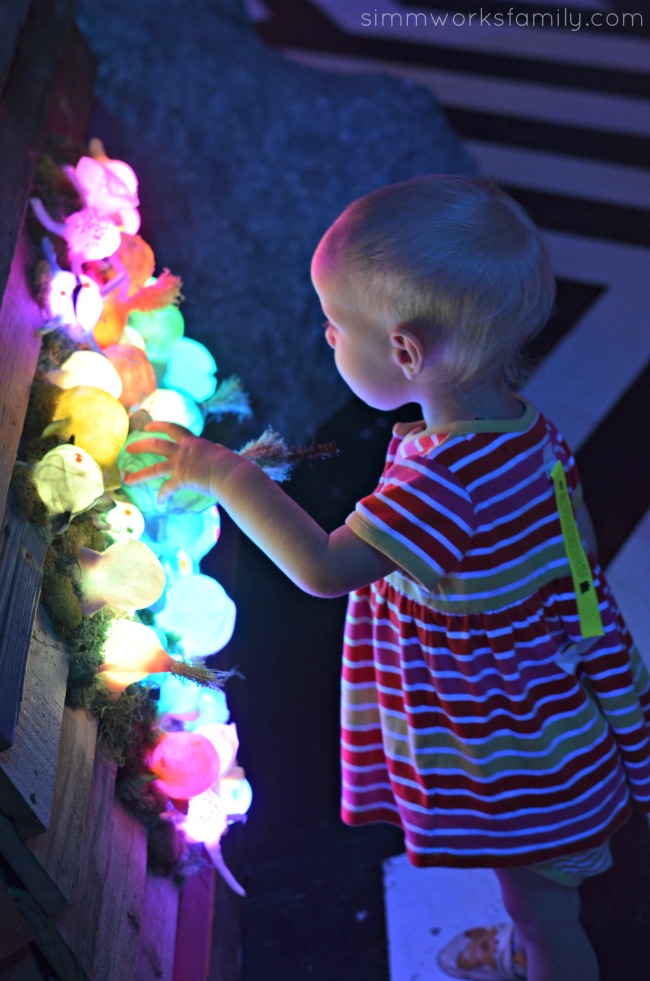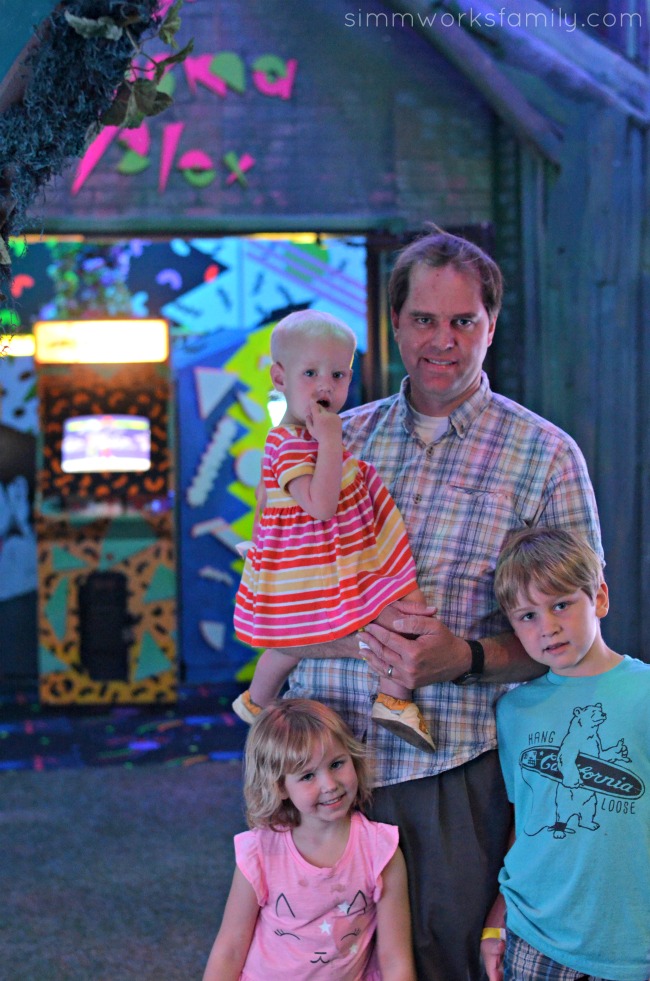 If you're in Santa Fe and haven't been to Meow Wolf, go!
Give yourself about 2 hours to explore (maybe a little longer if you want to spend some time in the Learning Center). Tickets are $18 for adults, $12 for children 12 and under, and $16 for seniors (cheaper for New Mexico residents). You can purchase tickets online in advance here.
And make sure to bring your camera!
Have you been to New Mexico with kids? What was your favorite part?
Looking for a new family car? Check out the Kia Sorrento. Roomy, smart, and so comfortable.
My family of 5 was able to get 3 carseats in the back (2 Britax Frontiers forward facing and 1 Diono Radian rear facing) and while it was a tight squeeze, it worked. There's an option for a third row for larger families or those who don't want 3 carseats across. Our favorite features? USB plug ins + 110 volt power inverter to keep all of our tech charged and ready to go, advanced smart cruise control, and superb navigation!
Thanks again to Kia for loaning us a Kia Sorrento for our family road trip. Stay tuned for more adventure updates from our trip!