This post brought to you by Disney Junior. The content and opinions expressed below are that of mine alone.
Babies turn into toddlers quite quickly. One minute they're crawling on the ground and cooing and laughing and the next minute they're running down the hall pointing at an object and saying (kind of) words. Their little brains are working so hard and so fast that if you don't keep a look out for the changes, it may happen without you even knowing it!
Luckily we've been through this a few times before and it's come to my attention over the past few weeks that my 15 month old has officially changed from a baby into a toddler. It almost feels like overnight. She's still very much a baby but through her actions and reactions to our everyday adventures she is starting to act a whole lot more like me and her sister. She's definitely our little MinnieMe.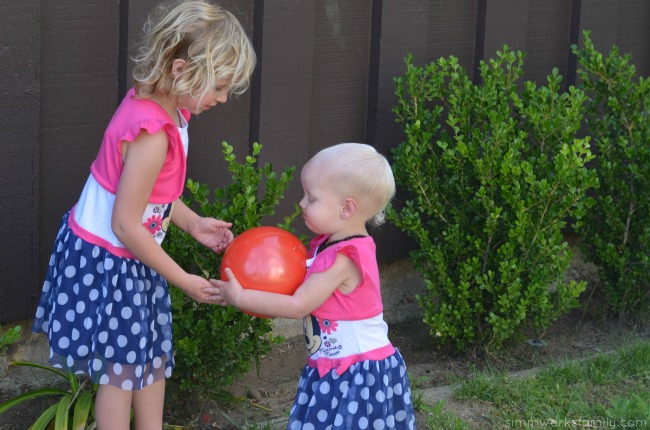 From wanting to help us bake and cook, to demanding that we read her a favorite book before bed as we cuddle on her new full size bed with cute new Minnie Mouse bedding, to insisting she wear the same thing as her older sister like her new adorable Minnie Mouse Toddler Girl 2-Fer Dress, or use the same Disney Minnie Mouse Bows and Dots Beach Towel after bath time, our little toddler loves to try and keep up with us no matter what we're doing.
I cannot believe how much or how fast she is changing. And I don't know if I can keep up! I feel like she went from not caring one bit about walking to going non-stop in her own direction. She definitely takes after us and I know she'll be just as energetic and opinionated as her sister. 
So the time has come for us to give our baby turned toddler her own space. We've fixed up a new room for her brother upstairs and have begun creating a room just for her. Inspired by her baby shower and her first birthday, we've used elements from Minnie Mouse to create a fun, playful atmosphere for her to learn and grow in. 
This Mother's Day reminded me of how quickly these kids change and how much we need to preserve our memories with them. So as I transform her room for her, I want to share what we change and what we add to encourage her journey into toddlerhood. 
Tips on creating a toddler room to grow: 
Purchase a twin or full size bed. Toddler beds are not comfortable… let me tell you! And when we transitioned the kids into their own beds, it was much easier to give them a full size bed then a small bed. And we didn't have to buy another bed when they outgrew the toddler bed! 

Get a full size dresser and add a changing table box with pad to the top of it instead of using a separate changing table. Again… one less piece of furniture to buy! 

Utilize photos or memorabilia from your child's baby shower, birthdays, etc to decorate the room. We were able to repurpose her name sign from her baby shower as wall art.
Here's a sneak peek at her almost finished toddler room: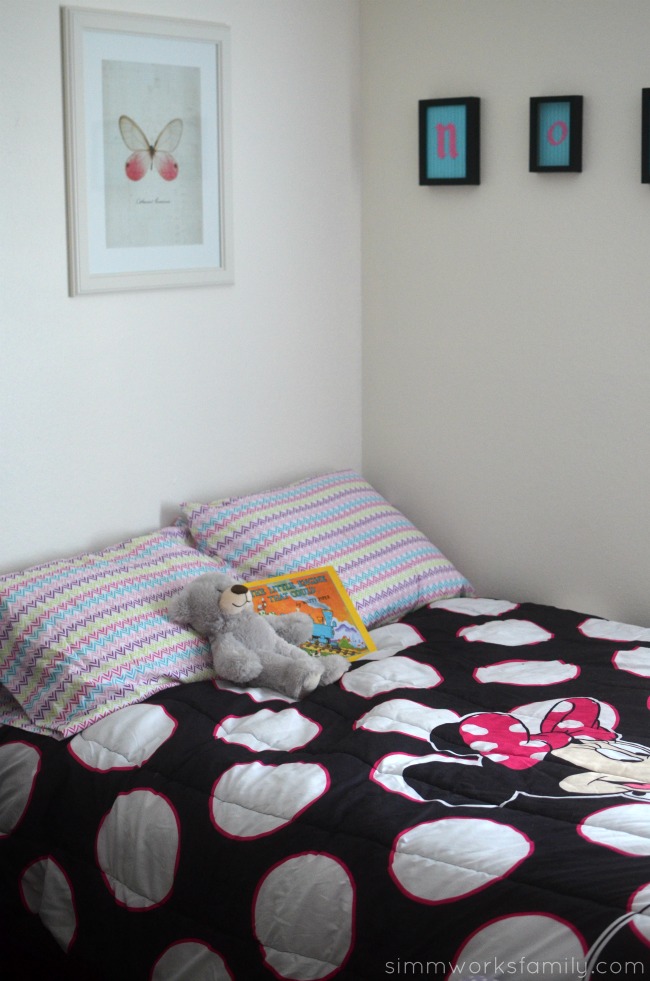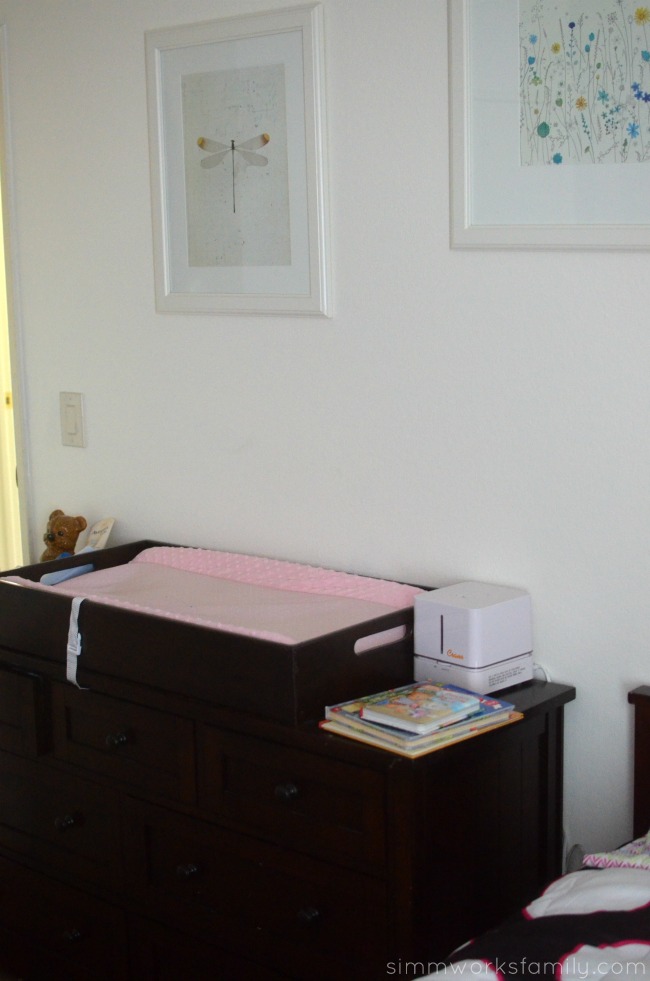 Looking to create a fun toddler room of your own?
Check out these adorable Disney Junior Minnie Mouse items and grab a few things that would work for your explorative toddler! Not quite ready for a full size bed? Check out this Disney Minnie Mouse Bow Power 4-piece Toddler Bedding Set! So cute.
Watching my two little "MinnieMe's" grow has been one of the greatest joys in my life. This time together with them goes quickly and I'm definitely soaking up every minute of it!