Today we're sharing how we decided on the flooring for our home. With help from Mohawk Flooring, this sponsored post features tips on what to consider when making flooring decisions. We're also sharing about the Mohawk All-American Sale & Sweepstakes.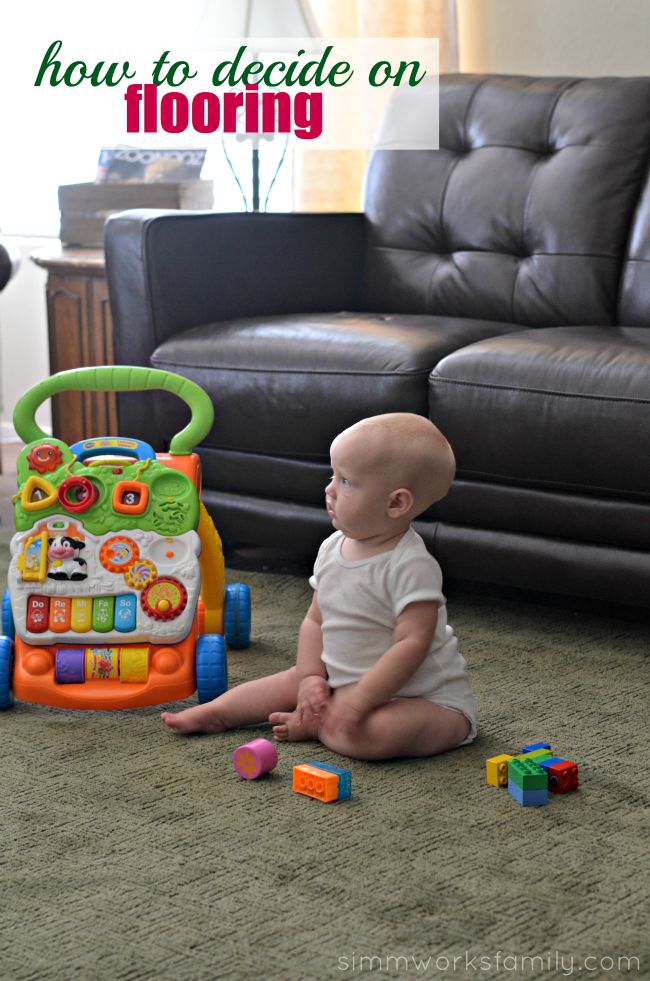 As the little miss gets closer and closer to crawling, one thing is on our minds: flooring. When we moved into our new home a year ago we knew we wanted to change things up and update the existing flooring but we wanted to wait a bit to get a feel for exactly what we wanted. Now that we've lived in the home for a while we know exactly what we want and are saving up to create the home of our dreams, flooring and all.
We've gone to check out flooring quite a few times and have finally decided on what we'll be doing. Since we have to do this in stages, we'll focus on the downstairs first.My big change will be to take out the carpet in the living and family rooms as well as the hallway to the bedrooms. Then I want to update the carpeting in the downstairs bedrooms, the stairs, and the upstairs rooms to SmartStrand Forever Clean carpet. After our experience with our SmartStrand bound carpets, we know that this product is perfect for our family. Luckily, Mohawk is having a sale!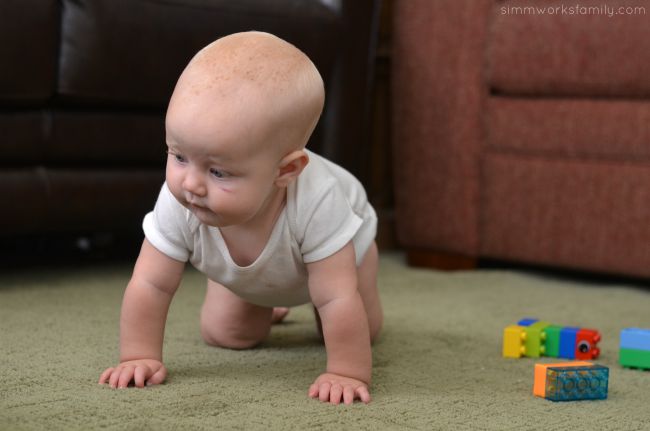 How To Decide On Flooring
What Room Are You Updating? – Consider the room the flooring will be in and what you're using it for. Also consider who will be walking on it. Since we have a dog and small kids, that factors into our decision making. In high traffic areas like our hallways and living/family rooms, we need something that's durable and easy to clean. In the bedrooms we prefer to have the soft, plush feel of carpet to step on when we wake up. 
What Type Of Flooring Is Best? – Now that you've decided what type of flooring you want in your room (carpet, hardwood, etc) you can now narrow down what's best for that room. Just like the factors you took into consideration when choosing what would go best in the room, you'll also consider those same things when deciding the specific flooring you get. Also consider the warrenty on the flooring you choose as well as the expected life of the flooring so you know when you'll need to replace it. 
What Other Colors Are In The Room? – Once you have the type of flooring picked out, now it's the fun part! Deciding on color/pattern. The biggest deciding factor for me with color is looking at the color palette of the room it's going in and determining what color would look best. But don't just go by a small sample square. Most flooring stores will have someone come out with a few large samples so you can see what the color will look like better than those small squares.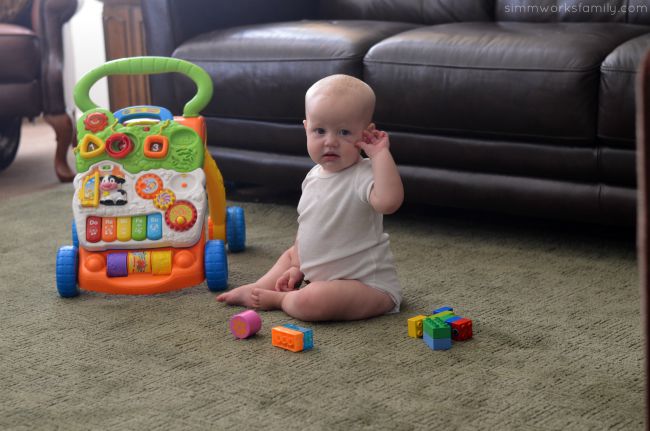 Mohawk All-American Sale
Mohawk is proud to offer select flooring that's made in the USA, and they're celebrating all things homegrown with an All-American Sale and Sweepstakes. ThroughAugust 31st, Mohawk is offering a $500 coupon to use towards some of their most popular made-in-America flooring. This includes styles of SmartStrand Forever Clean carpet and ArmorMax hardwood.
Have carpet in your home you're looking to replace? Or looking for a great rug for one of the rooms in your home? Consider SmartStrand Forever Clean; it's the only carpet with permanent protection from stains and soil, featuring Nanoloc technology for quick and easy spill cleanup. We LOVE our SmartStrand carpets! And hardwoods with the ArmorMax finish are up to five times more wear-resistant than similar flooring and include a 50-year warranty on the finish. With little kids in the home, durability is key in flooring. 
Register here to receive the sale coupon, along with a list of your closest participating retailers.
Mohawk All-American Sweepstakes
For the chance to save even more on new flooring, enter the All-American Sale Pinterest® Sweepstakes. Running August 3–17, one Grand Prize winner will receive an extra $1,000 off their flooring purchase, and one First Prize winner will receive an extra $500 off. Register here for the sweepstakes.
Now for the fun part: to complete your entry, just create a board on Pinterest® called "My All-American Dream Home," and pin your favorite made-in-America home products or American-inspired images and tag all the pins with both #MadeInAmerica and #MohawkAllAmerican.
Need help getting started? Find inspiring pins on Mohawk's All-American board. A winner will be announced on or about August 21.
You can follow Mohawk on Pinterest, Facebook, Twitter, Instagram and Google+ for more flooring inspiration.
Where will you install your new flooring if you win?