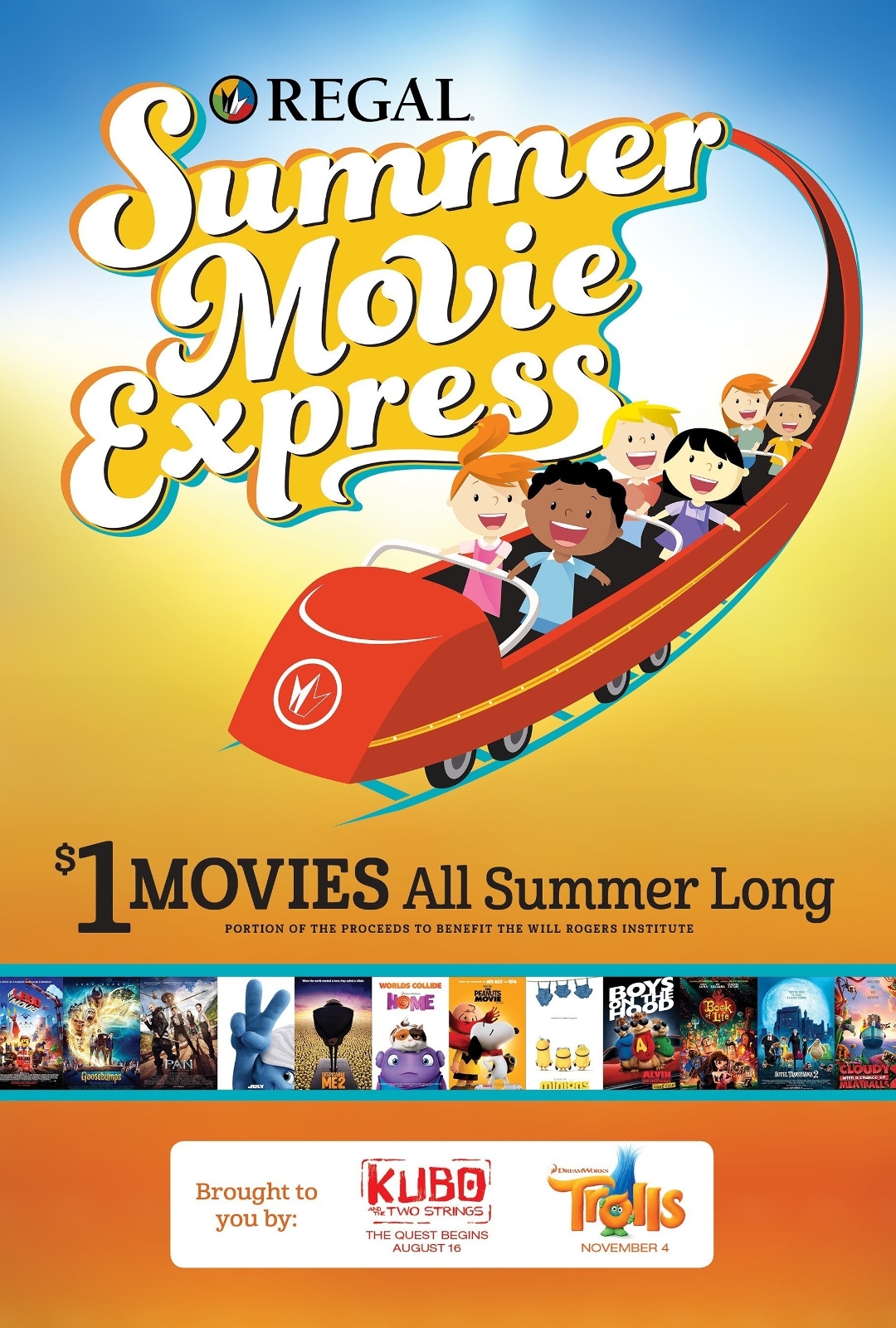 Just like last year, the Summer Movie Express will be making an appearance in Regal Cinemas theaters all around the US!
The nine-week film festival takes place at 10:00 a.m. on Tuesday and Wednesday mornings. The start dates for Summer Movie Express vary based on local school schedules. A portion of each $1 admission goes to assist the Will Rogers Institute.
"With a wide variety of films this summer starting with The Lego Movie and ending with The Lorax, we know families will be boarding the Summer Movie Express at Regal," said Ken Foreman, Vice President of Film Marketing at Regal Entertainment Group. "This annual program provides an excellent opportunity for families to enjoy the movies together week after week."
$1 Movies for 2017 Summer Movie Express
Admission to the Summer Movie Express is only $1. Tickets available for purchase at the box office and all movies start at 10:00 am. Each week both movies play on both days. A portion of the proceeds goes to the Will Rogers Institute.
The titles for this year's Summer Movie Express are: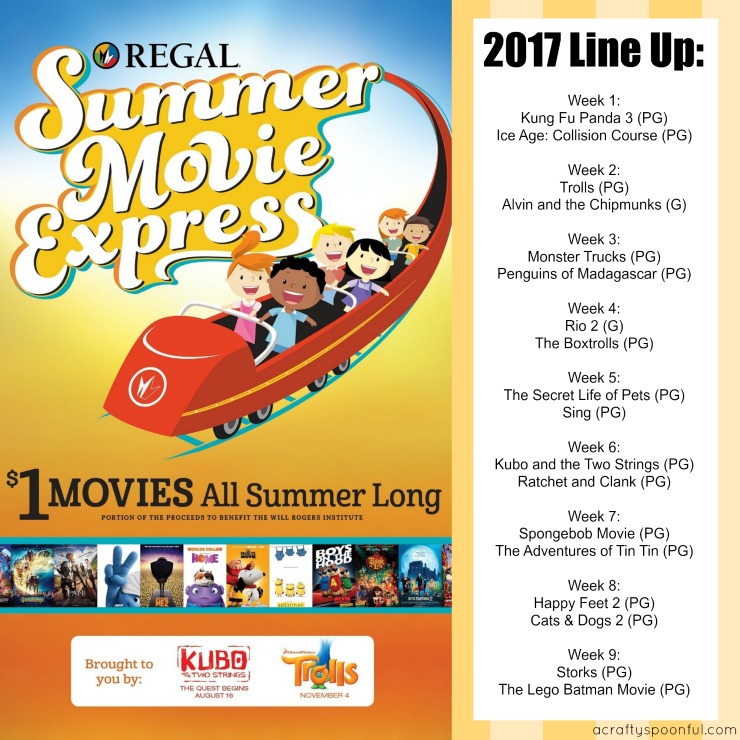 In San Diego? Click on the link below to print a PDF of your local theater's schedule.
For a full list of participating locations, local festival dates and for more information, please visit www.REGmovies.com/Movies/Summer-Movie-Express.
What movie will you be heading out to see with the kids?
Love this post? Read more!