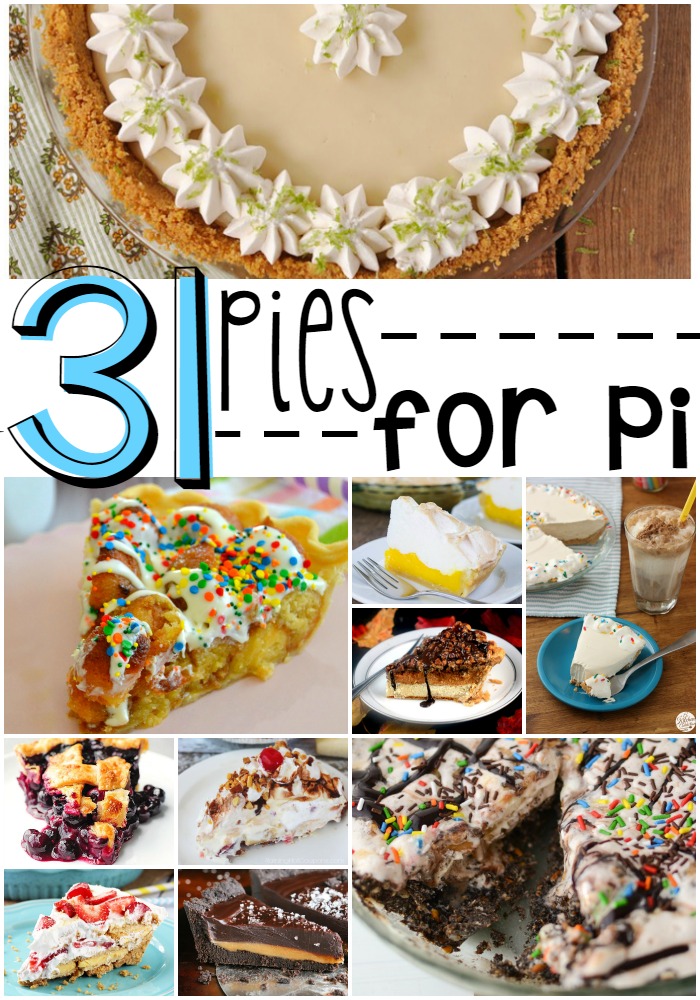 Pi Day is right around the corner and this year it's a pretty exciting one and Pi enthusiests are prepping for their Pi celebrations due to the fact that not only is it 3/14 this year, it's 3/14/15! That's representing the first 5 digits of π: 3.1415.
But that's not the most exciting part. In the year 2015, Pi Day will also have special significance on 3/14/15 at 9:26:53 a.m. and p.m., with the date and time representing the first 10 digits of π.
So whether you're a mathmatician or simply a pie enthusiest, these Pi Day pie recipes are bound to make your celebration perfect. And while these are all dessert pies, don't forget the savory pies as well! I even have a savory pie crust recipe that'll be perfect to fill. We'll be enjoying a french silk pie tomorrow. What flavor will you be enjoying? 
31 Pies for Pi Day
What's your favorite pie flavor?