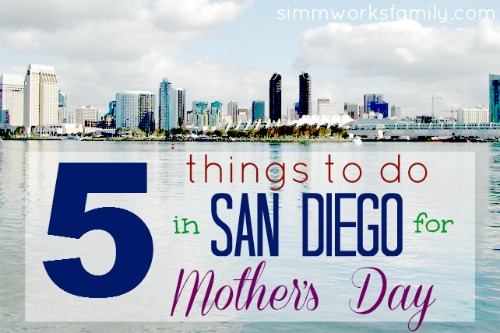 I'm all for sticking with routine and hosting or going to brunch for Mother's Day but sometimes doing something a little different is a nice change in pace. Especially when there are so many fun things to do around town!
We're so lucky to not only live in a beautiful city but to live in a city full of culture, fun, and entertainment. Why not enjoy that with Mom this weekend and save the brunch for next weekend.
Whether you use these ideas as great gifts for Mom or if you actually do them this Mother's Day weekend, Mom is still in for a treat.
5 Things to Do in San Diego for Mother's Day
1. Celebrate Mother's Day with Comedy at the National Comedy Theater
Soon to be dubbed San Diego's longest standing performance, National Comedy Theater is an improv show that's sure to keep mom laughing the whole time!
Plus there are plenty of delicious restaurants around the theater on India Street to treat mom for a bite to eat before or after the show. You can also gift tickets to mom as well along with a gift certificate to one of the restaurants in town for the perfect night out!
There are performances Friday, Saturday and Sunday and you can find times and information on the National Comedy Theater website. Tickets range from $8-15 depending on the day you go.
2. Head out to the Hillcrest Farmer's Market
This Sunday in celebration of Mother's Day come plant your love and thanks — in 2 STEPS — with at the Hillcrest Farmers Market!
First, ride the Hillcrest Trolley (park at the Campus Ave lot), and get your biodegradable peat pot. Second, jump off the Hillcrest Trolley adjacent to the Info Booth and pot the flowers provided to you! All ages welcome and adored.
Plus you can stop by at any of the local eateries for a bite if you didn't get your fill at the market. My choice? Pita Jungle!

3. San Diego Botanical Garden Chocolate Festival
Spend the Saturday before Mother's Day at San Diego Botanic Garden's famous Chocolate Festival. Enjoy dozens of delectable chocolate tastings, demonstrations, a chocolate fountain, and more. This family-friendly event also features lots of children's activities and a variety of Mother's Day gifts. "Tasting" tickets will be sold on site.
The cost is free with admission or membership, plus tasting tickets as desired. You can find more information, and check out all of the chocolate vendors, by visiting the botanical garden's website.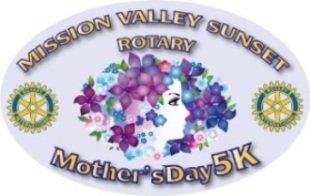 4. Run a 5K!
You didn't think I'd leave out exercise on Mother's Day, did you? For the running (or walking) mama in your life, sign up for the Mission Valley Sunset Rotary Mother's Day 5K.
Join the Mission Valley Sunset Rotary for a fun run on Mother's Day Sunday, May 12th benefiting the San Diego Rescue Mission. Treat your mom to something special with this fun event for the whole family!  This is a great way to kick Mother's Day off with a healthy start before taking Mom out to brunch.
Mother's Day 5K is a great for everyone from elite runners to casual walkers, so sign up today! This is a fun run and will not be timed.
5. 19th Annual Mother's Day Art & Garden Show
Come Tour various lovely homes, and gardens filled with art around north county. Take Mom on a relaxing journey of beautiful homes and gardens filled with art. This self-guided tour presented by the San Dieguito Art Guild boasts nine North County gardens with displays of original artwork in a variety of media by the guild's artist-members.
This event will run from Saturday, May 11 to Sunday, May 12 from 10:00am-4:00pm each day at the Off Track Gallery, Encinitas. Tickets on sale at $20 each. For more information please call 760-942-3636 or visit the website.
What are you doing on Mother's Day?
Disclaimer: I received tickets to the National Comedy Theater. This is not a sponsored post. All opinions are my own.