The past few months have been filled with friends having babies. And not first babies, second babies. They already had all of the necessities from their first child stored away and ready to be dusted off. So what were we, their friends, going to get them?
Sure… if they're expecting a child of the opposite sex we could give clothes, but I was already planning on passing on my hand-me-downs from one of my two children.
I started to think of things that second-time (or third-time) parents really would need from their friends and family members and thought back on what I really needed after having a second child. And it all came down to the basics.
Baby Shower Gift Ideas for Second Baby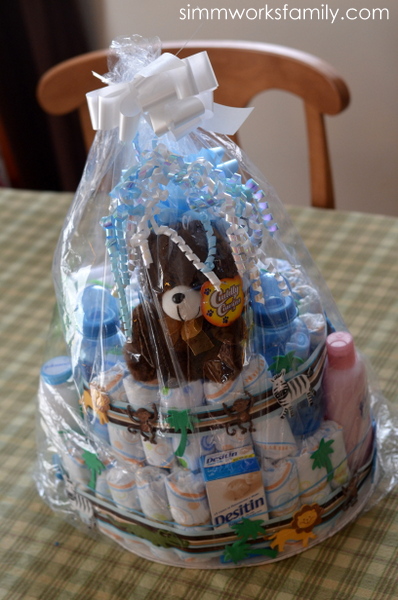 1. Diapers and Necessities
Whether you're cloth diapering or using disposables, any mom is going to need and use diapers. If you want to give an expecting mom something she's sure to use just ask her what brand or type of diaper she likes and stock up on a few to gift her.
Don't want to just give her packs of diapers? Consider making a diaper cake and include fun toys and extra items the mom-to-be will surely need… washcloths, socks, rattles, bottles, etc. Get creative and have fun with it!
Or just buy one. There are quite a few Etsy sellers who make diaper cakes and will ship to wherever you need them to go!
I recently found and fell in love with The Honest Company. They have these gift options where you can gift the mom and dad-t0-be with a month supply of either diapers or family essentials. So you stock them up on the stuff they'll already be using!
By pitching in with a few other friends or family members you can even set up the happy parents with a few months of necessities and diapers.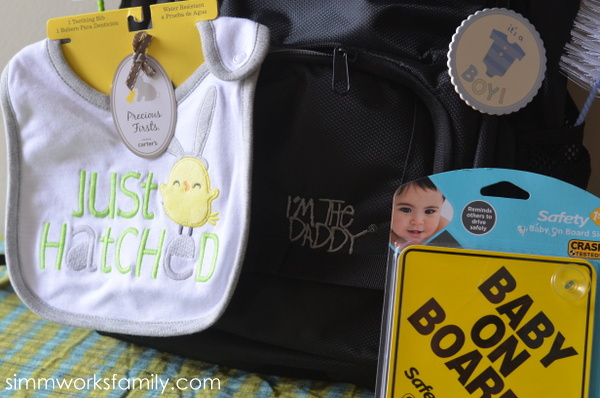 2. Clothing
If the child is the opposite sex of the couple's first then they might be in need of some clothes! Ask first to make sure what sizes and styles they're looking for or check their registry if they've made one this time around.
Now if the couple is having another child of the same sex see if the clothing they had for the first will still work for the second. Sometimes seasons can be off depending on when the second child is due and the parents will still need clothing for certain months/seasons.
If the parents are good on clothing, consider well used items such as bibs, hats, towels and receiving blankets. Most of the ones from the first go-round are probably already well worn or might have had to be thrown out. Consider a seasonal bib or two if any big holidays are around the corner.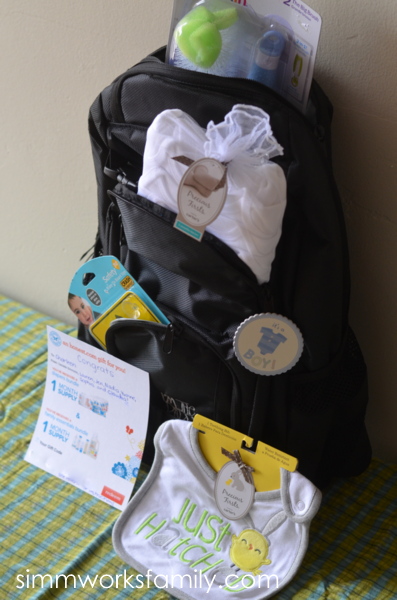 3. Gifts for the other Spouse
More than likely, the first go-round showered the pregnant mom-to-be with gifts including a diaper bag. Why not consider gifting a bag for the other parent so they can have an awesome way to transport all of the much needed baby gear around.
This is especially helpful in those first few weeks where an older sibling may need some one-on-one time away from their new brother or sister. Having the proper gear with enough pockets, zippers, and compartments is always a plus.
We recently received the Daddy Diaper Pack from Daddy Scrubs – the ultimate shop for new dad gifts – and I knew that it would be the perfect gift for my expecting friend, Charleen. She's expecting her second son and I know that carrying around gear for two is a lot different than just one.
Luckily the Daddy Diaper Pack was the perfect size! It had compartments for everything a dad (or other parent) could want or need. Bottle and sippy cup spaces, room for diapers, wipes, and extra clothes. And, of course, room for Daddy's stuff as well.
The Daddy Diaper Pack is the ultimate pack for Dads with full straps and clips to lock it down, and to take it off quickly and easily.  The custom design allows less fumbling through deep pockets and eliminates struggling to take off the pack while holding baby.  The side pockets are great for water bottles, baby bottles, and sippy cups.  There's a big pouch for diapers, wipes, and a change of clothes (and of course a small one for the dirty stuff).
What I loved is the fact that it doesn't scream diaper bag. It's simple, functional, and perfect for Dad. Looking for more gifts for dad? Check out this video from Daddy Scrubs:
What great gift ideas do you have for a second baby?
Disclaimer: I received one or more of the products mentioned above for free using Tomoson.com. Regardless, I only recommend products or services I use personally and believe will be good for my readers. This post may contain affiliate links.