I shopped savvy and scored on huge back to school savings using Walmart Saving Catcher, as part of a sponsored post for Socialstars #SavingsCatcher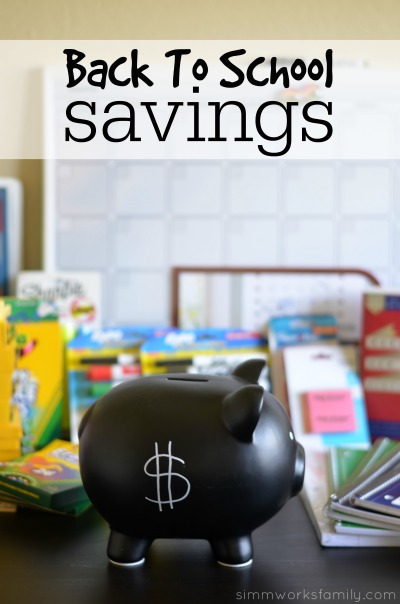 My oldest is starting Kindergarten this year and I'm actually doing quite well with it. He's ready. I'm ready. And we're getting excited about the next year.
One thing that'll be new to us is shopping for back to school supplies from a list the Kindergarten teacher provided for us.
Even before my kids went to school I always loved stocking up on back to school supplies during this time of year because of the huge discounts you can find. I'm also kinda obsessed with school supplies and love a well stocked craft area. 
The only difference between last year and this year is that I didn't have to scour the ads to find the best deals. Because the new Walmart Savings Catcher does that for me!
In their effort to strive to have the lowest prices, Walmart has created Savings Catcher. With Savings Catcher, after you shop, you can submit your receipt and have Walmart scan competitors to find the lowest advertised prices.
No shopping around required!  If your purchase price was more than the lowest price found, you get the difference on a Walmart e-Gift card.
Saving with the Savings Catcher is as simple as 1-2-3!
Head out to Walmart and shop for your school supplies (or anything else you need – 10 or more items will maximize your chance of having an item matched by Savings Catcher)
When you get home head over to the Savings Catcher website and enter in your receipt number.
Wait for your savings to be processed and your e-Gift card to be sent out!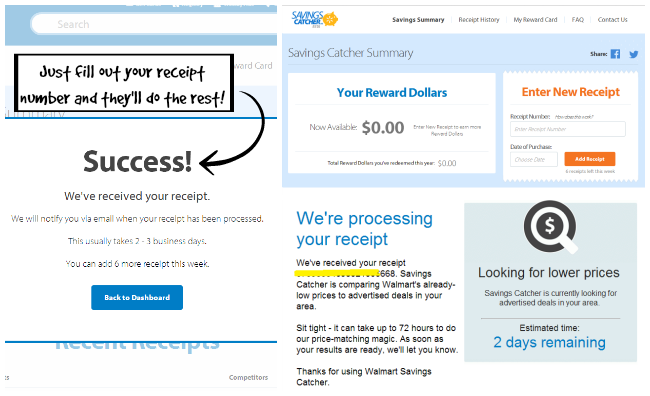 Once I entered my receipt number on the site I was sent a confirmation email with an estimated time for processing.
In two days I'll know how much I saved on my shopping trip and then I can head back with my son to purchase some school uniform clothes and use my e-Gift card to purchase them!
Now my son is well stocked and all ready for Kindergarten. Lets bring on this new adventure.
How do you save on Back to School supplies?