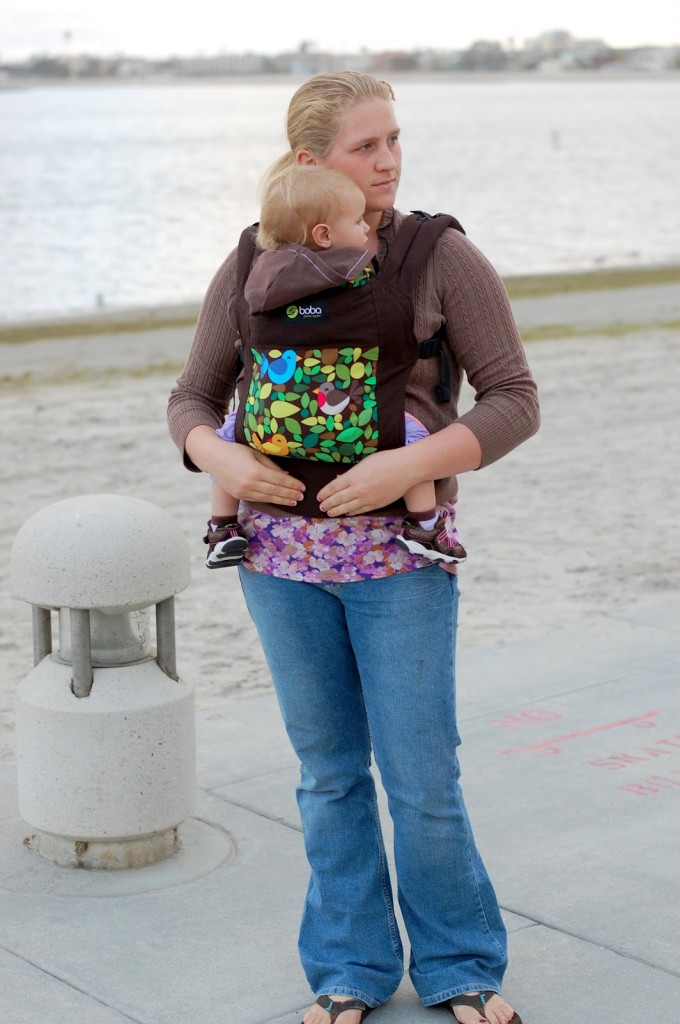 Love. I'm in love. No, seriously… I am. With this baby carrier. It's amazing. And cute, versatile and comfortable. Now I've shared my love of baby carriers and babywearing before. I own quite a few and have shopped around for the perfect one for each stage in my children's lives.
I love carrying my babies close and thought that my Ergo was the end all and be all of baby carriers. Until I met Tweet, my new Boba baby carrier.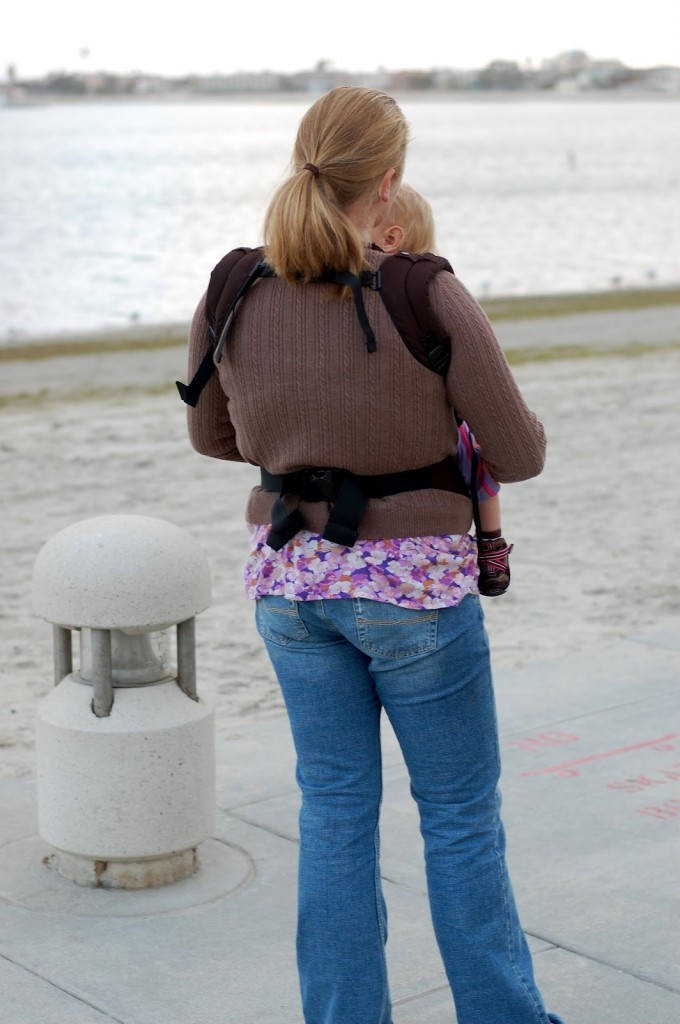 Why am I so smitten you ask? It's the little things. The way the bottom strap contours up and around my waist instead of going straight around. The fact that I can put the hood into it's little pouch instead of having it hang down in the front.
Or the fact that the gorgeous pattern can be seen when the hood is in use and when it's put away. Oh, and one of my favorite things… the pockets on the bottom of the carrier. So convinient for my keys and cell phone when we're out and about.
There are so many great features on this carrier. I think that the folks at Boba thought long and hard about what they wanted to include in this perfect carrier and they hit the nail on the head. I have been amazed at the response I've had from other mamas who I've shared my Boba with. Most are eager to try it on and test it out and I think I've created a few converts in the two short weeks I've had it. Here are a few other reasons to love the Boba Carrier 3G: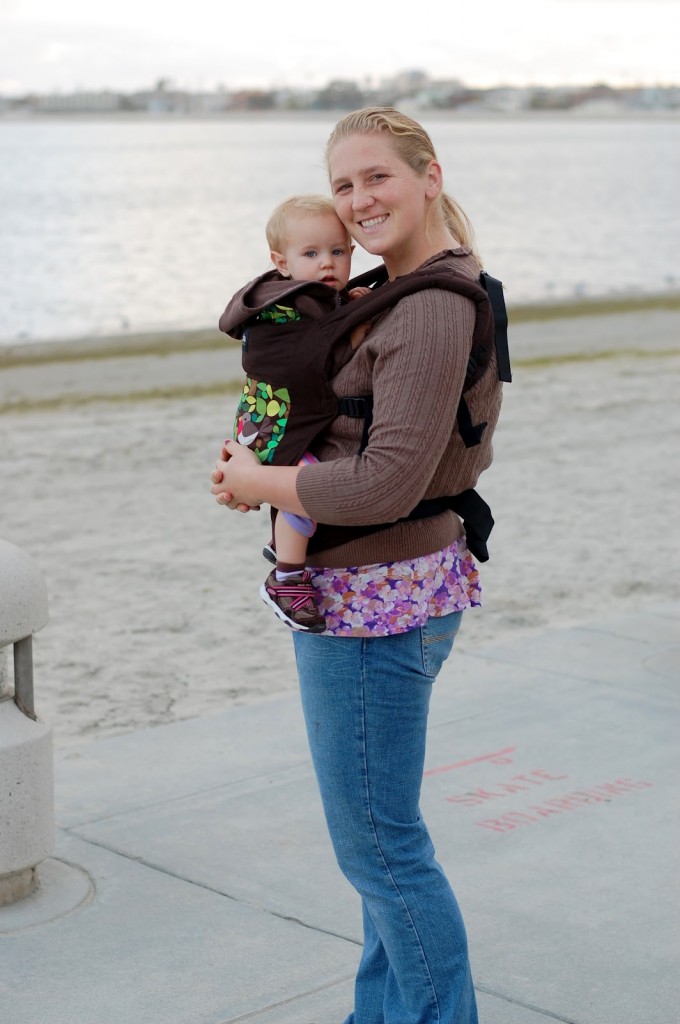 How to Use It
The Boba baby carrier is an all-in-one system that doesn't need to be tied, twisted or folded. To hold your infant in a front carry you simply adjust the straps to allow a snug fit, snap the waist strap along your waist, hold your baby against your chest, bring the carrier up over the child's back, put your arms in and buckle the top buckle.
You can then adjust the straps and tightness to your comfort level making sure baby is snug and secure. And if you are using the back carry there are these nifty foot straps that allow baby to rest his legs by putting his feet in the straps instead of having them hang down.
And if you have a newborn (7-15lbs), you can use the Newborn Hold. No insert or special instructions needed! That means you can wear your baby with the Boba Carrier 3G from birth (7lbs) to toddlerhood easily! How awesome is that?
Do you babywear?
Disclaimer: I received a Boba Baby Carrier 3G for review purposes only. Regardless, I only recommend products or services I use personally and believe will be good for my readers.