This shop featuring our fall favorites including Pot Pies and this delicious brussel sprouts with bacon recipe has been compensated by Collective Bias, Inc. and its advertiser. All opinions are mine alone. #PotPiePlease #CollectiveBias
I have a confession to make. I never had brussel sprouts until two years ago when I had them at a restaurant event. One of their specialty sides was their fried brussel sprouts with pancetta. And oh my word were they good! That's when I started making brussel sprouts at home. And I've finally perfected the recipe. I don't know why but eating them just feels comforting. Savory, tasty, good.
The best part? They pair perfectly with all of our favorite fall meals. Including our favorite pot pies from Marie Callendar's. They go with just about every variety too. So when my husband wants to enjoy a delicious turkey pot pie but I want chicken, we can still enjoy the same side dish with our meal. I always keep a bag of brussel sprouts in the fridge and pot pies in the freezer for that last minute comfort food meal.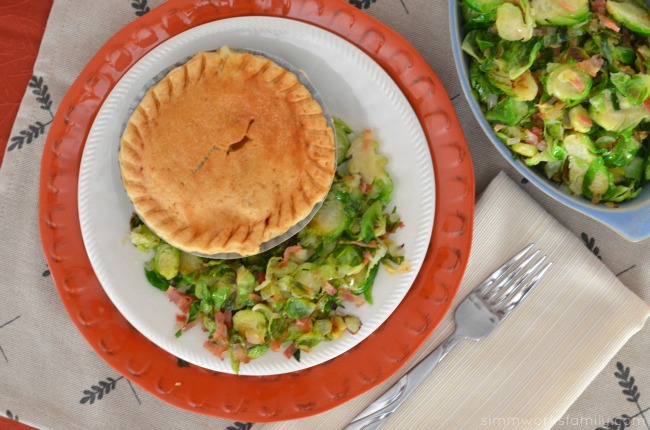 The best part about keeping a well stocked freezer – with plenty of Marie Callendar's pot pies – around this time of year are the guests we have stopped by unexpectedly around the holidays. I already know that both my mom and my brother are making their way out here in a two months so instead of planning then when everything will be crazy, I plan now and grab a few extra when we're at Walmart.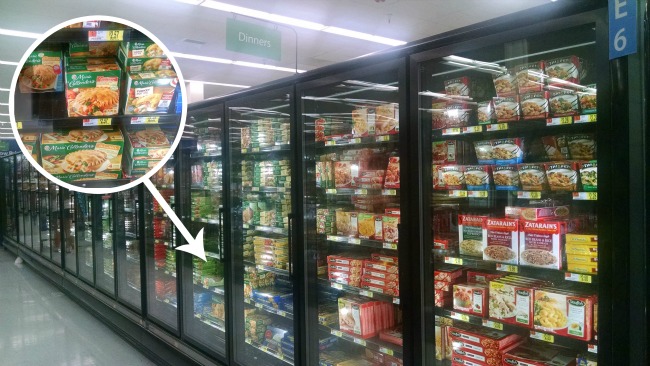 You can find Marie Callendar's pot pies in the Dinner aisle of the freezer section. They're super easy to spot next to the other Marie Callendar's meals in the freezer.
Oh, and a little bonus tip: you can use pre-cooked bacon in this recipe OR regular bacon. Whatever floats your boat. Also? Pancetta is a welcomed substitution as well. Yum! This meal takes a total of 20 minutes to take and that's more than welcomed around the holidays so we can spend more time with our family instead of in the kitchen.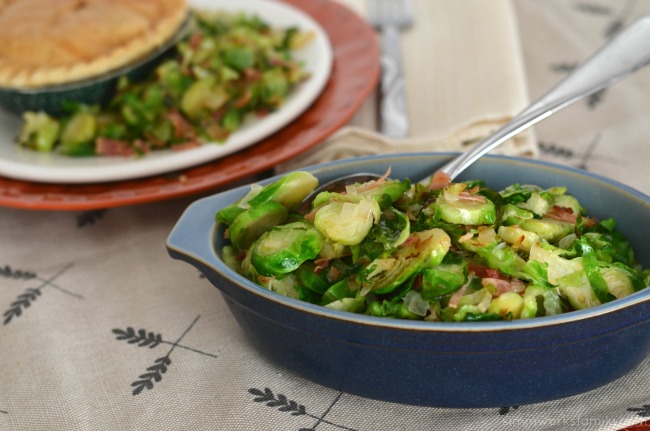 Brussel Sprouts with Bacon
1/2 onion, diced
2 garlic cloves, minced
2 tablespoons butter
4-6 pieces bacon, diced
1 pound brussel sprouts, sliced
drizzle of olive oil
Grab a large skillet and heat on medium high. Add butter and cook until it is browned and smells nutty.
Add onions and garlic. Cook until translucent. Add bacon. Reduce heat to medium and toss in brussel sprouts. Drizzle with olive oil. Let saute for about 15 minutes or until brussel sprouts become golden brown.
Serve and enjoy!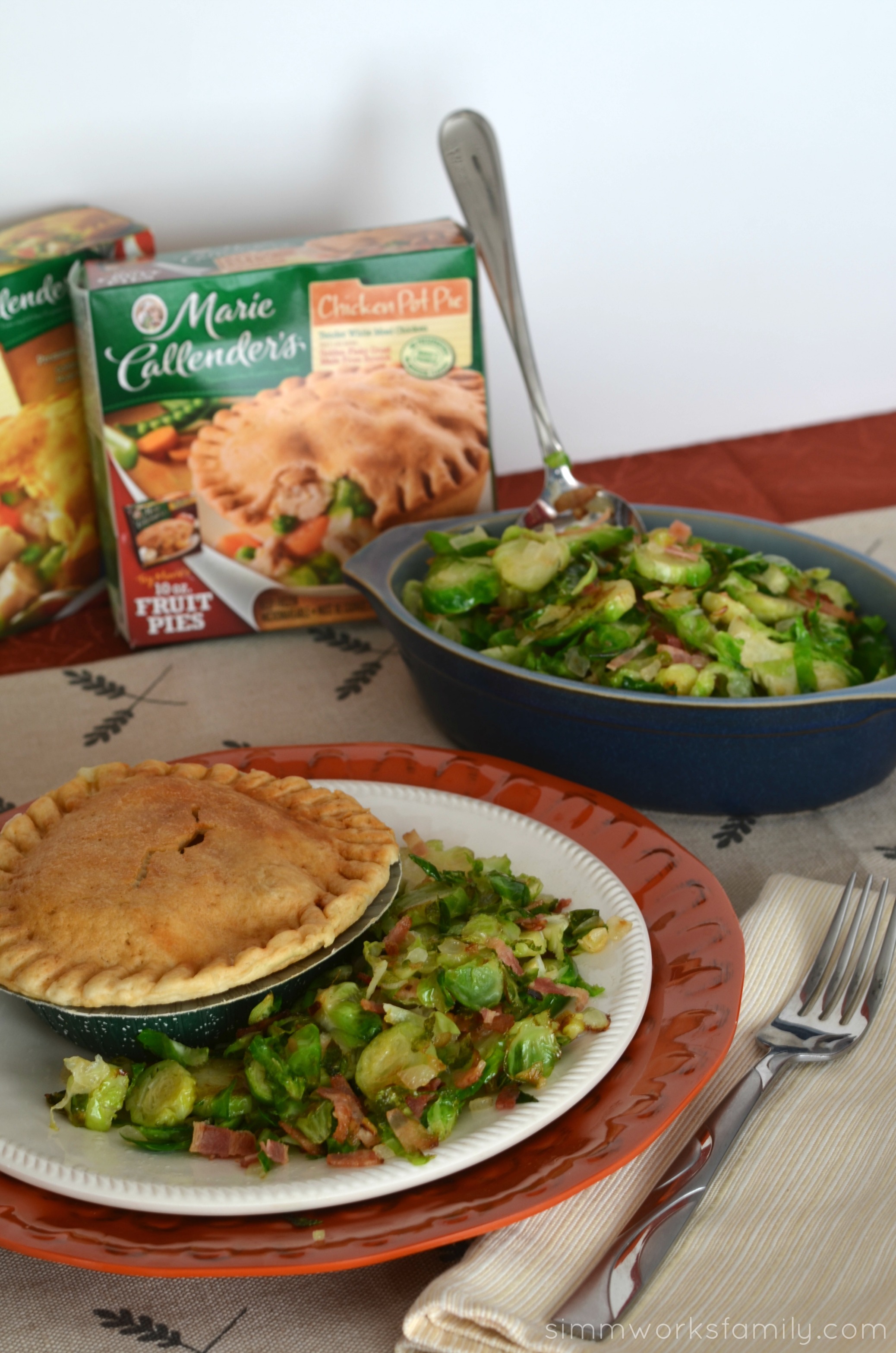 What's your go-to comfort meal to have on hand in case guests come over during the holidays?