Father's Day is this weekend and we cannot wait to celebrate! Why? Because we have some pretty awesome fathers in our lives.
My kids are busy finishing their gifts at preschool and I'm planning a fun root beer float barbecue for our families. But we've also scouted out great things to do with my husband and the kids around San Diego.
If you're looking for a great way to get out and enjoy this gorgeous city of ours while celebrating Dad then look no further!
5 Ways to Celebrate Father's Day in San Diego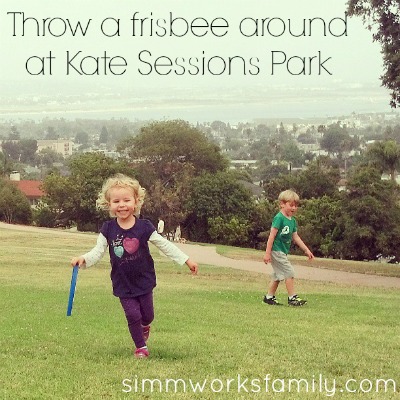 1. Play Frisbee at Kate Sessions Park
Enjoy the gorgeous San Diego weather and the gorgeous view of the bay and harbor at Kate Sessions park as you throw a frisbee around with dad.
Bring some snacks or a picnic along to make it a full day's event. Never been? Here's the address: 5115 Soledad Rd, San Diego, CA 92109
And remember to bring jackets just in case it's a bit overcast. And a blanket to lay out when you need to rest a bit.
 2. Free Appetizers at Mia Francesca
A little farther North in Del Mar/Carmel Valley you can take advantage of this great deal at Mia Francesca. They will provide dining dads a complimentary chef's choice appetizer on Father's Day as well as half a dozen special dishes for dads and families to try.
Treat Dad to an amazing Italian lunch or dinner and relax as Mia Francesca does all the work (including the dishes!).
You can read more about my experience at Mia Francesca here.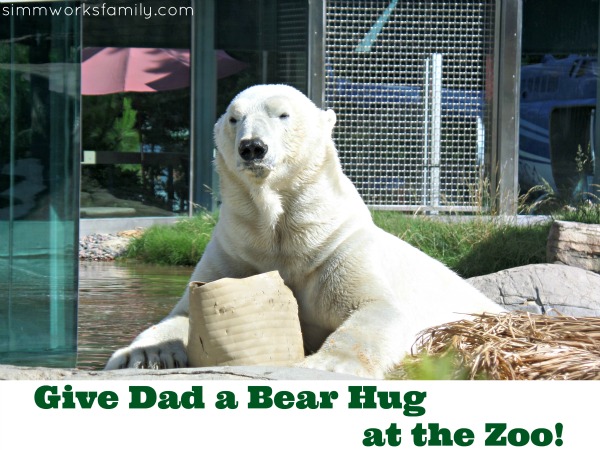 3. Be Wild at the Zoo
Lets monkey around and act silly with a day at the zoo. This doesn't have to be an all day activity and is the perfect way to get out and get moving.
Plus you can enjoy a great meal at one of the many restaurants or eateries around the park. Did you see that the new Koalafornia Australian Outback exhibit is now available to check out? Pretty awesome, huh?
Read more about this great attraction in SoCal with Kids' post here.
4. Hit the Theaters!
What dad wouldn't want to go check out Man of Steel this weekend for Father's Day? Action packed super hero movies are always a great hit with the dads.
If he isn't a fan of Superman, consider getting a gift card to the theater and letting him choose his own movie. I'm sure you've heard that Monster's University is hitting theaters next week. I know my husband is excited to see it on Monday!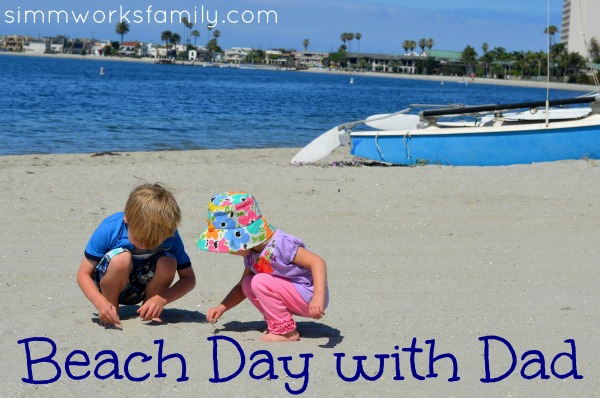 5. Take a Trip to the Beach
Living in San Diego means being able to hit the beach any time of the year. This Father's Day take the barbecue to the beach and enjoy our amazing weather and gorgeous beaches.
From Ocean Beach to Oceanside, there's a beach for everyone in San Diego. Our favorite? Fanuel Park. It's part beach, part park and has a great little grassy area for the kids to play.
Plus, with little ones, having the bay instead of the waves of the ocean makes water play even more fun.
How do you celebrate Father's Day?
Looking for gift ideas? Check out San Diego Bargain Mama's Father's Day gift ideas in San Diego here.