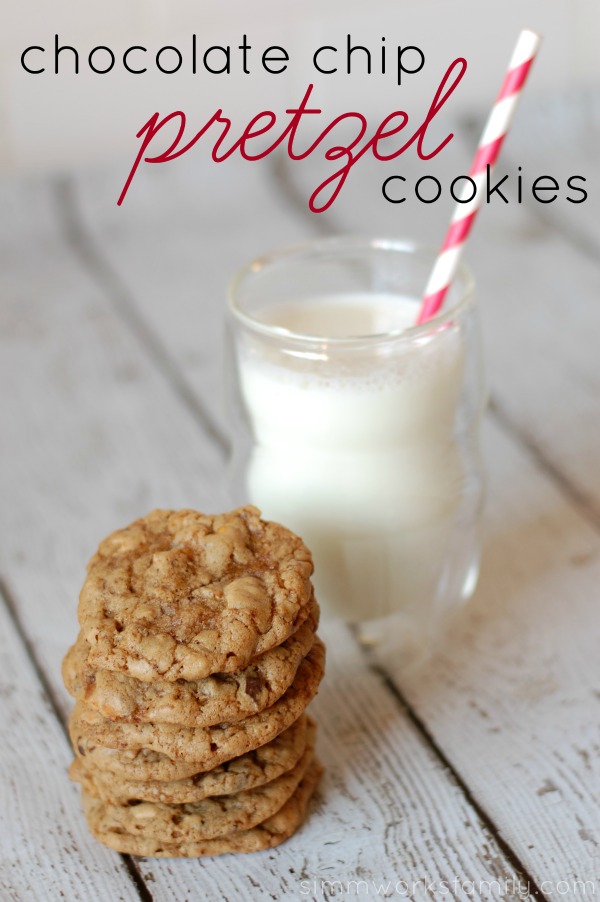 A few weeks back I received a fun delivery at my doorstep. Pretzel Crisps were delivered in just about every flavor and I couldn't wait to dig in. And boy did we dig in! SO much so that I needed to run out and grab more Pretzel Crisps, stat. Luckily our Costco sells the huge bag of them so we were saved.
But then I realized I was stuck with a HUGE bag of pretzels and no parties coming up. So I decided to bake with them. I was already trying to figure out what to do with the chestnut spread I had in my Try The World box so I figured why not add pretzels AND chestnut spread into a cookie.
Of course chocolate was added to round everything out. But I didn't just go with your standard semi-sweet chocolate chips. I added some chunks of TCHO dark chocolate. Boy was this flavor combo deliciously good! At first I thought it was a tad too salty but my friends confirmed that they were perfect.
Now if they are more salty than sweet for your taste I have the perfect solution! Grab a scoop of vanilla ice cream and nestle it in between two cookies. Ice cream sandwiches! Yum.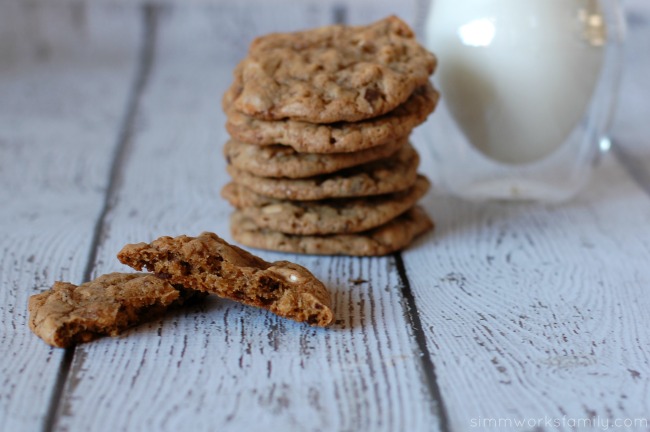 Chocolate Chip Pretzel Cookies with Chestnut Spread
1 cup all-purpose flour
¾ cup finely crushed Pretzel Crisps
¾ teaspoon baking soda
¾ teaspoon salt
1¼ cups light brown sugar
½ cup vegetable shortening
3 tablespoons milk
1 tablespoon vanilla
1 egg
2 tablespoons chestnut spread (from my Try The World box)
1/2 cup dark chocolate, chopped
Preheat oven to 375°. Line baking sheets with parchment or a silicone baking mat.
Whisk together the flour, crushed pretzels, baking soda and salt in a small bowl and set aside.
Combine the brown sugar, shortening, milk and vanilla in a mixing bowl. Beat at medium speed until well blended. Add the egg and chestnut spread and beat just until blended. Reduce speed to low and add the flour mixture gradually, mixing just until combined. Using a rubber spatula, stir in the chocolate.
Use a medium cookie scoop (or 2 tablespoons) to scoop dough on the baking sheets, about 2 inches apart.
Bake for 10 minutes or until set and beginning to brown around the edges. Cool for 2 minutes on the baking sheet before removing to a cooling rack.
What do you love to add in to cookies?