This shop featuring how to make a chocolate peanut butter walking taco dessert has been compensated by Collective Bias, Inc. and its advertiser. All opinions are mine alone. #SnackAndGo #CollectiveBias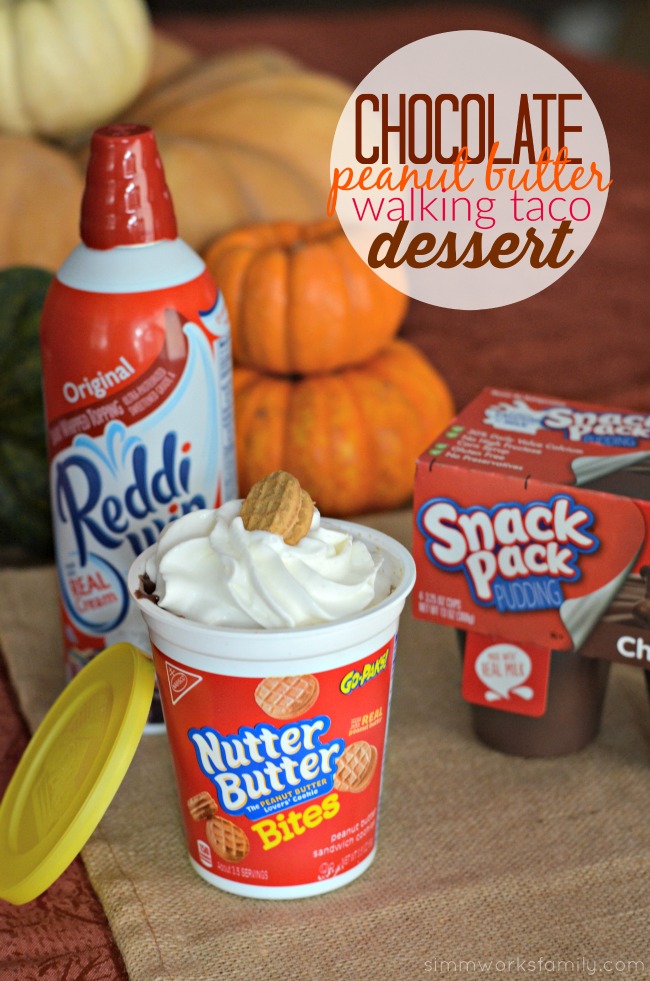 Since having our youngest, my daughter Molly has been feeling a bit left out. She is starting to show a little jealousy and really just doesn't know why she isn't getting all of the attention like she once did. In an effort to make sure she knows just how much we love her and enjoy spending time with her, I've been trying to go out of my way to make special moments with her. And now that the holidays are upon us I've had to make extra effort to find those little moments in our day.
As a fun experiment I decided to pick up a few things from Walmart while she was at school to make an after school snack she'd love. Since we normally save sweets for after dinner, she'd be excited to have dessert after school. Norah and I had a fun time finding all of the ingredients we needed for our chocolate peanut butter walking taco dessert.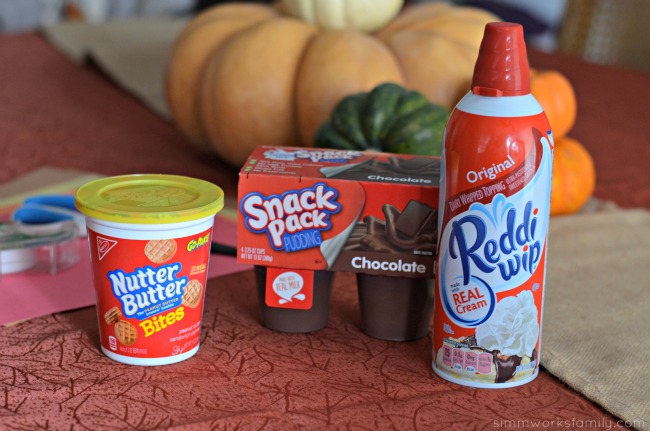 Haven't heard of a walking taco? Neither had I! But I have been eating them since I was younger and just didn't know they were called something specific. I don't know about you but when the ice cream man came around our neighborhood we didn't always get ice cream. Most times we would get a bag of chips (whatever we decided) and the ice cream man would open the bag and pour in cheese. We'd get the same thing at lunch time and sometimes for breakfast when I was in high school (along with a sugary soda to wash it down with) although instead of chips I remember choosing flaming hot cheetos most of the time.
Well I guess  someone decided to start adding more to their chips and created a walking taco you ate right out of the bag. However they were a bit smarter and used a fork to consume their deliciousness. We just used our fingers and licked off the excess cheese. 
And now I'm making a spin on that walking taco with this walking taco dessert! Using a few simple ingredients I can create a delicious dessert that incorporates all of my daughter's favorites: peanut butter, chocolate, and of course whipped cream! And making these walking taco desserts in the Go-Paks! means no mess or leaks so it's easy to take on the go. She just needs a spoon and she's set. 
Here's how I made it: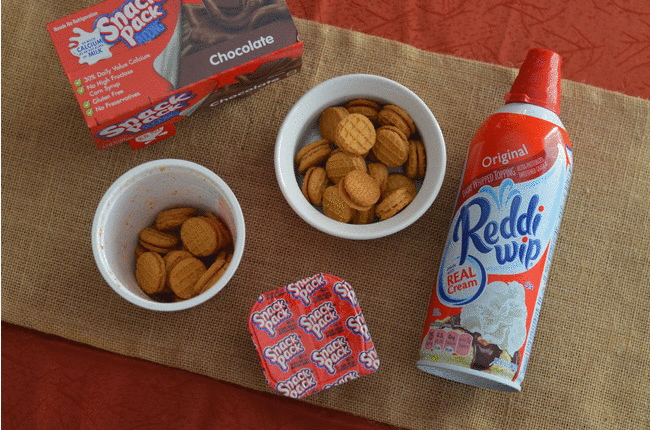 Chocolate Peanut Butter Walking Taco Dessert
What you need: 
NABISCO Go-Paks! NUTTER BUTTER Bites Sandwich Cookies

Snack Pack® Pudding Cups in chocolate

Reddi Wip Original

What you do: 
1. Open the Go-Paks! and empty out 1/2 of the cookies inside into a seperate bowl (save one on the side).
2. Open one Snack Pack® Pudding Cup and scoop 1/2 of the container into the Go-Paks! on top of the cookies.
3. Top the pudding off with some Reddi Wip Original.
4. Repeat the process ending with the Reddi Wip Original and add that one cookie you saved on the side on top to share what's inside.
5. Surprise your kid with a fun dessert treat!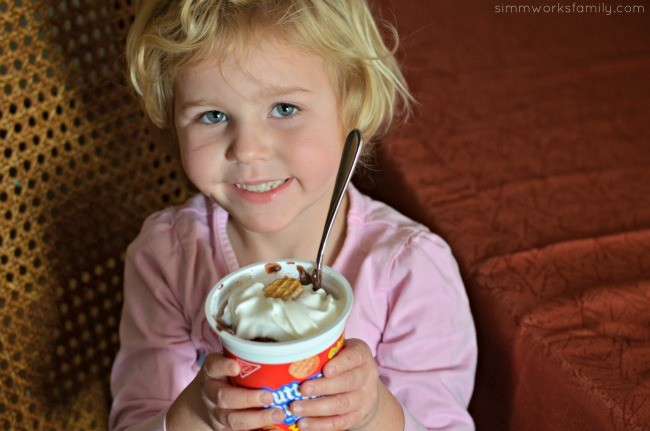 Be sure to check out more delicious Go-Pak recipes at DeliciousMomentsOfJoy.com.
What's your favorite combo?
You can find all of the ingredients to make your own walking taco dessert cups at Walmart! Reddi Wip Original can be found in the Dairy aisle by the milk, Snack Pack® Pudding Cups are in the snack aisle, and a variety of Go-Paks! are at the check out counter.