Sometimes we all need a little help attaining our goals. And technology can be a very good thing when it's used just right. One tool I've been using daily for the past few weeks is my new little friend – the FitBit Zip.
Now I know I've mentioned FitBit before when I reviewed the Ultra but this little buddy is just as awesome at tracking steps, stairs, and calories burned all with a smile on it's face!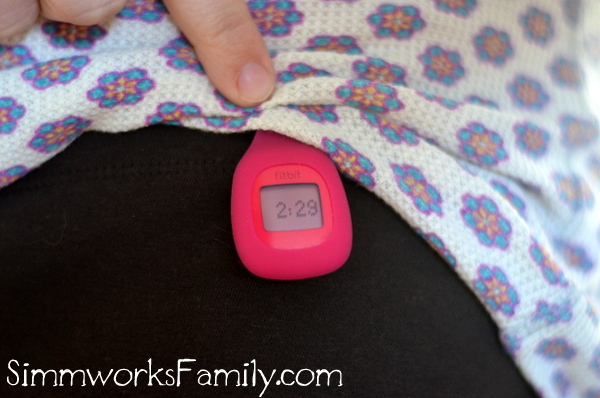 Getting Up And Moving Forward
Every day I put this little guy on – it attaches to your pants, pocket, or in the middle of your bra – and start moving forward. I track my every step in an effort to be aware of how active I am. And when I see the number on that little screen I know if I need to step it up a bit or if I'm right on track for the day.
With a pretty sedentary job I would probably find some reason or another to not get out and walk or jog if I wasn't already planning on going to the gym. Having this little bit of technology tell me how active I am AND email me a report back to give me results every week gives me the motivation I need to keep going.
I strive for breaking personal records and love to check in with friends who also have a FitBit device to see how well I'm doing compared to them. A little competition never hurt, right?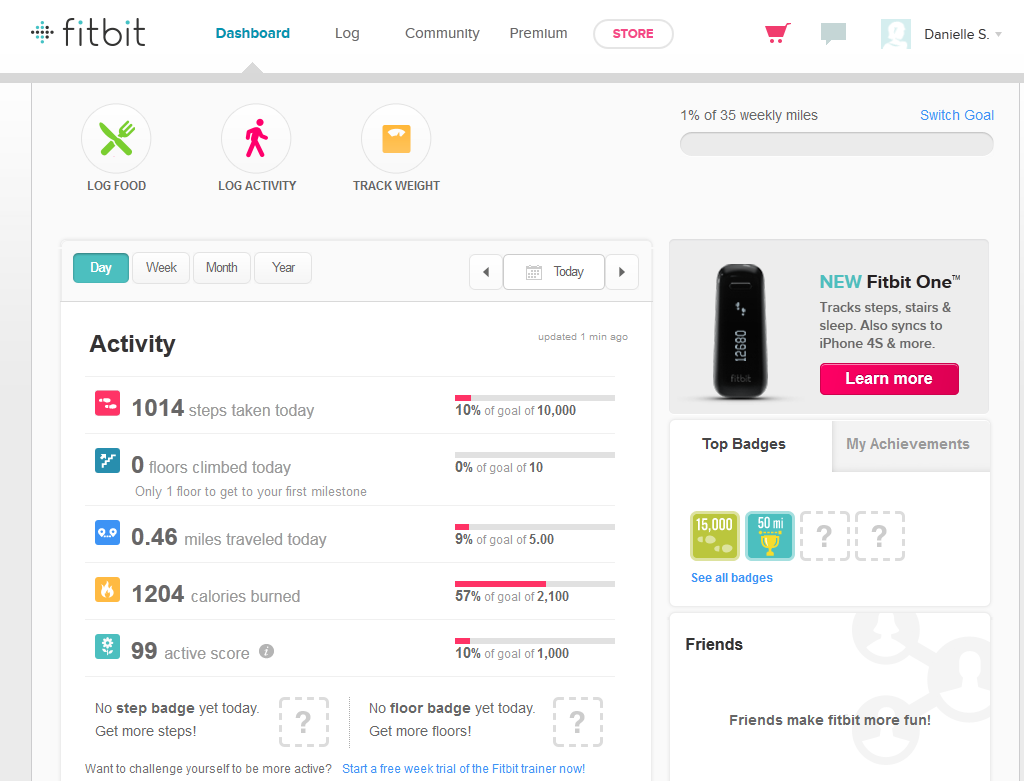 FitBit Zip Reports Back
As I mentioned before, the FitBit Zip tracks everything and can give you reports on the activity you've done during the day. It does that by transmitting the information wirelessly to your PC or smartphone. You don't have to do anything other than walk by with the device you have set up.
Now you can only use one FitBit device at a time so if you have two devices you have to choose which one you want set up. Unless there's another computer you want to set up. But most people aren't crazy like me and only have one device. I guess I just go a bit overboard!
To see how you're doing throughout the day you simply tap on the FitBit Zip screen and you can see how many calories you've burned, the steps you've taken, the flights of stairs you've gone up, and the distance you've traveled so far. From the time I got up in the morning to when I dropped the kids off at 8:30am I had taken 1,014 steps. I know that I need to get myself moving if I want to reach my goal of 10,000 steps a day!
Another great feature of the FitBit Zip is the smiley face screen. It actually changes throughout the day as you walk more. From sticking it's tongue out as if teasing you to walk more to full on grinning when you've walked a whole lot. I love seeing that grin at the end of the day.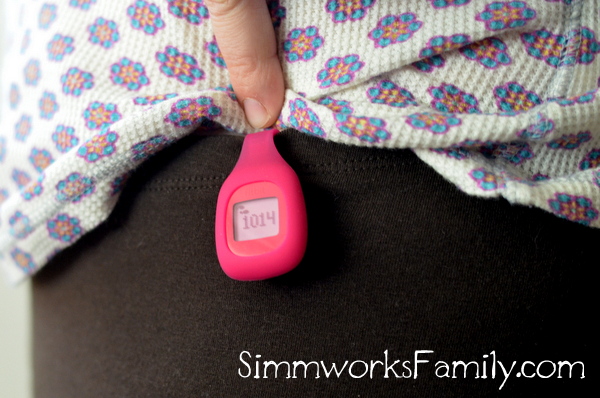 If you're interested in purchasing a FitBit Zip check out their website. You can also purchase their products on Amazon.com. Each device comes in a range of colors to choose from. I'm a bit partial to the fushia.
You can also find FitBit on Facebook and follow them on twitter at @FitBit.
How do you find motivation to get moving throughout the day?
Disclaimer: I received a FitBit Zip for review purposes only. Regardless, I only recommend products or services I use personally and believe will be good for my readers. This post contains an Amazon Affiliate Link. Should you chose to purchase a FitBit device, I will receive a small portion of the sale. All opinions are my own.