Make DIY bouncing balls with your kids and share the fun of science in the process!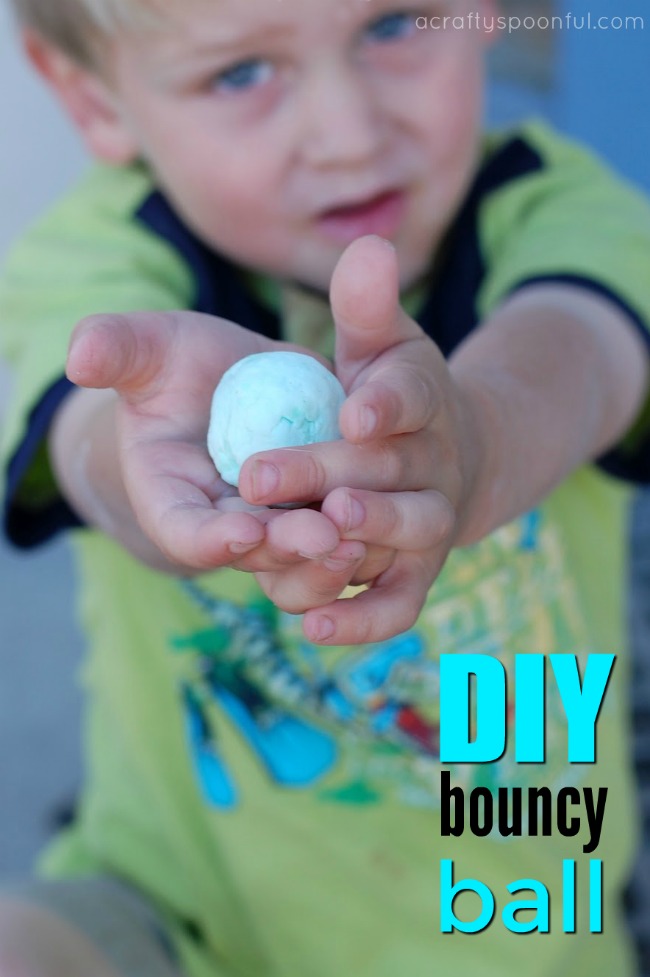 Have you ever wanted to make your own toys? See your creation unfold from idea to reality? My kids absolutely love balls. They always ask to buy more and our front yard is filled with them. So when I saw this tutorial on About.com on how to make polymer balls I had to give it a try.
Result? A pretty fun experiment and toy all in one! And while the ball doesn't bounce quite as high as the ones you buy from the machine outside of the grocery store it still provides hours of entertainment for children and adults alike. Whether you are looking to teach your kids about a little chemistry or just ready to make a fun toy, this is the perfect craft for a lazy afternoon.
This post contains affiliate links.

DIY Bouncing Balls
What You'll Need:
borax (found in the laundry section of the store)
cornstarch (found in the baking section of the store)
white glue (makes an opaque ball) or blue or clear school glue (makes a translucent ball)
warm water
food coloring (optional)
measuring spoons
spoon or craft stick to stir the mixture
2 small plastic cups or other containers for mixing
marking pen
watch with a second hand
ruler
ziploc bag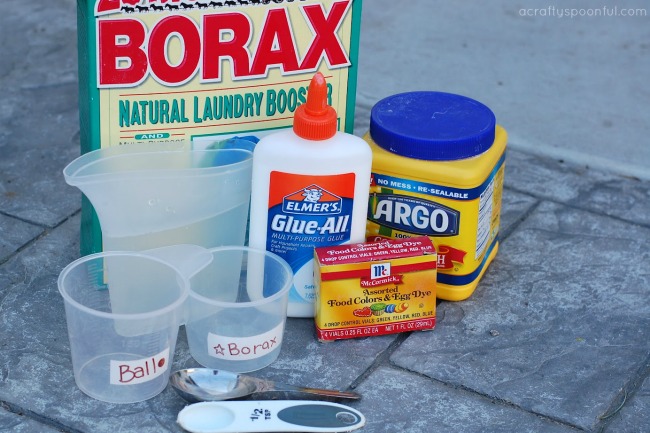 What You Do:
1. Label one container Borax Solution and the other Ball Mixture.
2. In Borax container mix 2 tablespoons warm water with 1/2 teaspoon borax and stir to dissolve. Add food coloring if using.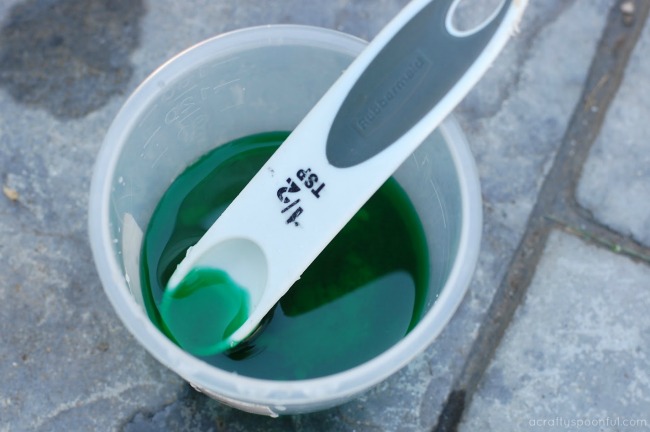 3. In Ball container add 1 tablespoon glue.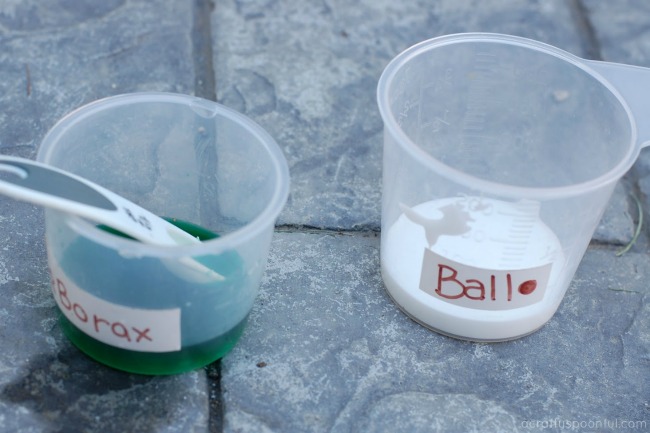 4. Add 1 tablespoon cornstarch and 1/2 teaspoon borax solution to glue. Let sit for 15 seconds then stir.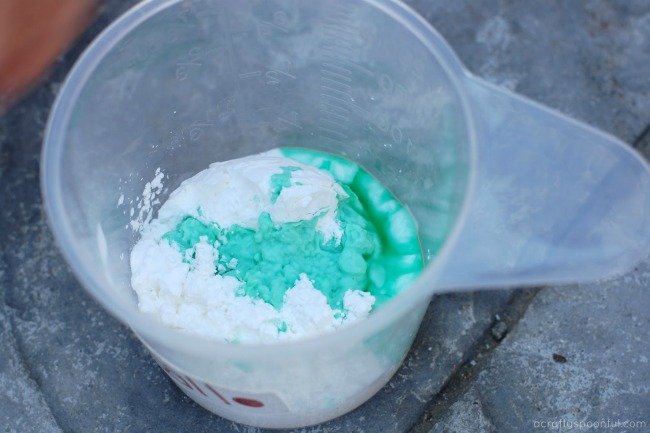 5. Stir, Stir, Stir until you can't any longer.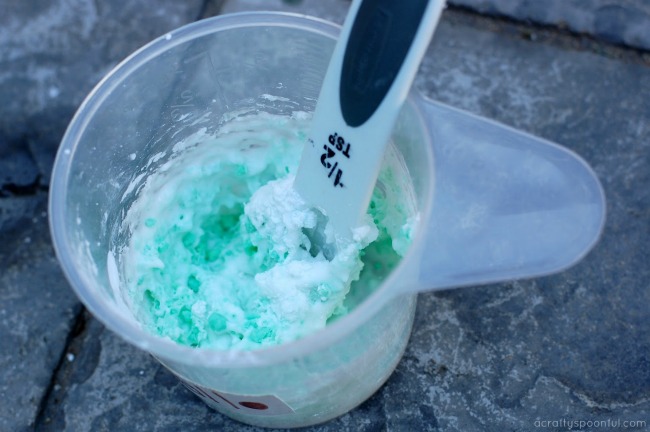 6. When mixture forms into a ball take it out and rub it between your hands to mold into a ball.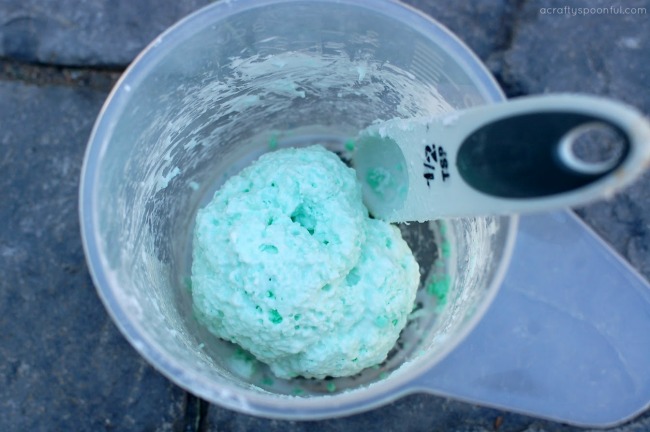 7. The ball will be sticky at first but keep rolling with your hands until smooth and then start bouncing!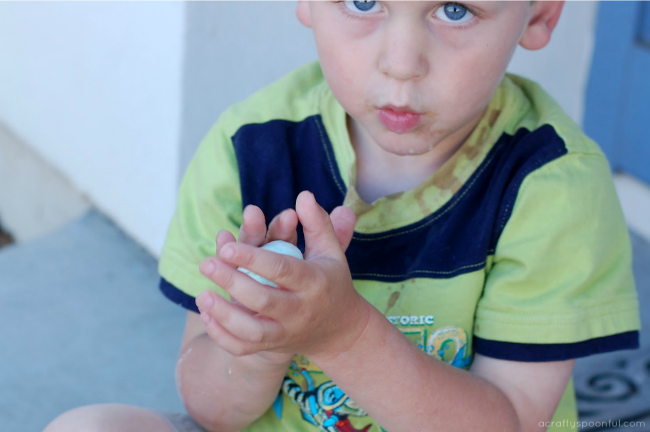 8. See how high your ball can bounce by using the ruler to measure the height of the ball's bounce. Take guesses beforehand to make a game out of it.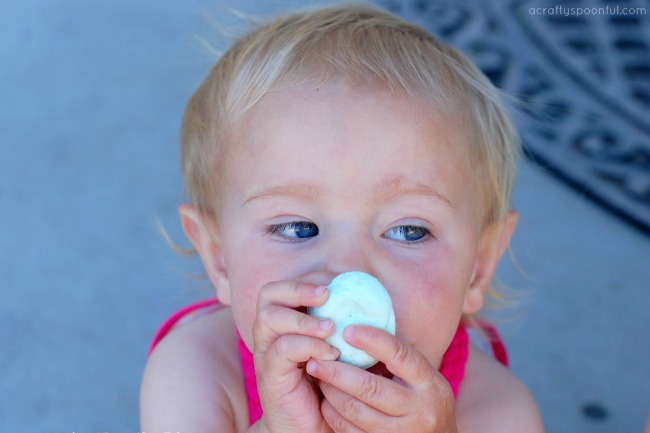 You can store your plastic ball in a sealed ziploc bag when you are finished playing with it. Don't eat the materials used to make the ball or the ball itself. Wash your work area, utensils, and hands when you have completed this activity.
This activity is adapted from the American Chemical Society's "Meg A. Mole's Bouncing Ball", a featured project for National Chemistry Week 2005. If you'd like to learn more about experiments you can perform with this craft
go here
.
This post was originally published on A Crafty Spoonful on Apr 17, 2012.
Do your kids love bouncy balls?
Love this project? Read more!
Pin this article for later!
Click the Pin button on the image below to save for later.