This post featuring great quick and easy family meals is part of a sponsored opportunity with Foodie.com.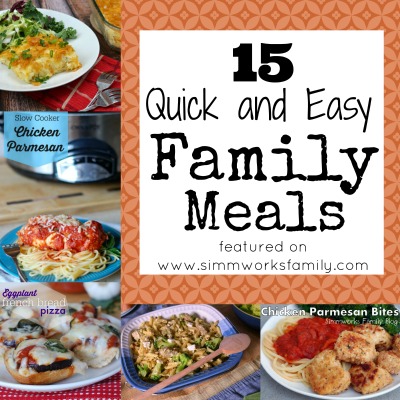 With summer coming to an end (lets wipe away the tears) I have started to compile a list of great quick and easy family meals to keep on hand when school starts.
I know just how busy that time of year can get and I want to make sure we're sticking with our budget and feeding the kids healthy meals at night. I've found that if I don't have a plan I quickly turn to the easy option of calling the husband and having him pick something up.
By putting together all of my meals on Foodie I've been able to create a collection I can turn to whenever I start to meal plan! 
Check out our favorite quick and easy meals from around the internet in this great collection below. Click on the photo of the recipe you like and you'll be taken directly to where you need to get the information!
Check out Quick and Easy Family Meals

by Danielle Simmons at Foodie.com