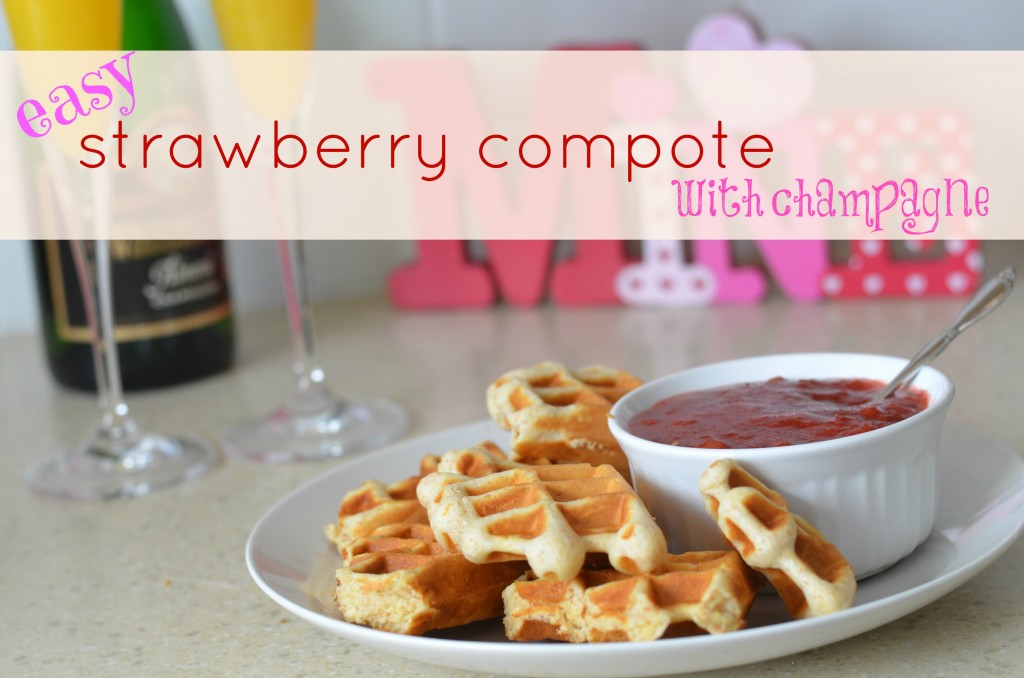 Easy Strawberry Compote
With Valentine's Day right around the corner love is filling the air! And that means planning a fabulous day for my husband and I. Since we're on a bit of a budget I've started to plan a Valentine's Day menu that won't break the bank. And that starts with this delicious easy strawberry compote with champagne.
Not only is this compote the perfect topping for the whole grain waffles pictured above, it's also a great filling for cupcakes, tastes fabulous mixed in with a little creme fraiche and topped over a nice dark chocolate mousse, and does fabulous things to an angel food cake.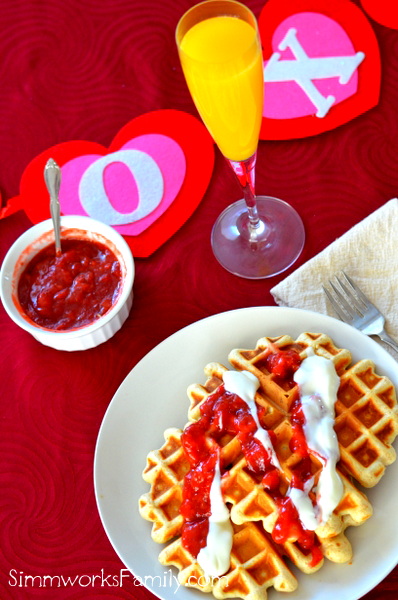 What I love about this topping is that it's so easy to make! Simply gather some sugar, a thickener and your strawberries (we used frozen!) and start cooking. Splash a little champagne on top for some added flavor and stir a bit. That's it!  You'll be enjoying the fresh, sweet, delicious taste of berries on anything you choose to top.
So if you're planning a special at-home breakfast or dessert definitely try to incorporate this easy strawberry compote into your dish. It'll take the flavor above and beyond!
Easy Strawberry Compote with Champagne
Ingredients
1 cup strawberries
1/4 cup sugar (or less if the strawberries are sweeter)
2 teaspoons rice flour
a pinch of salt
a splash of champagne
Instructions
In a sauce pan combine strawberries, sugar, rice flour and salt. Heat on medium and stir until the strawberries start to break down and the sauce becomes thicker.
Add a splash of champagne. Continue to stir. Once the strawberries are broken down and the sauce is thickened, take off the heat and set aside to cool.
Once cooled top on your favorite breakfast or dessert and enjoy!
Notes
If you don't have rice flour use equal parts corn starch or one teaspoon arrowroot.
3.2.1199