Creating an energy efficient smart home is easier than you think! Thanks to our partner, NuBryte, we've checked one box off our list of things to do to create an energy efficient home: updated lighting.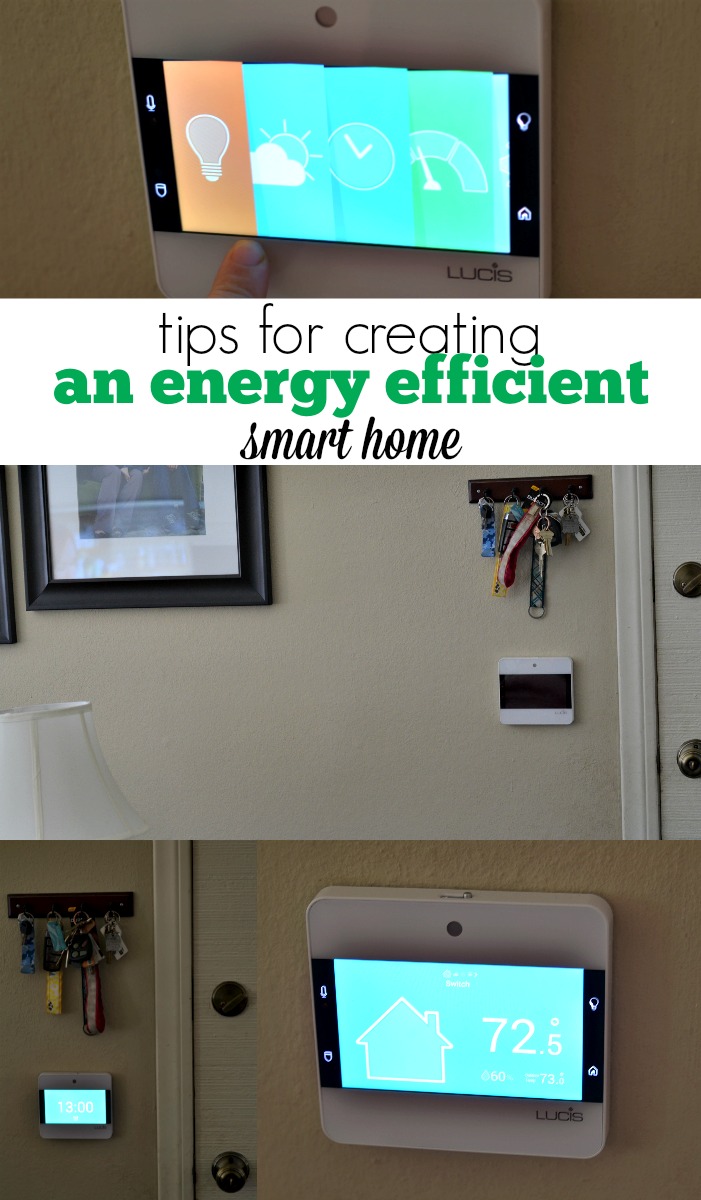 After moving into a new home two years ago, we've had to start from scratch in our quest to create a smart home. And with a new home comes new challenges. Like less than energy efficient appliances, windows, lights, and more. So we're slowly starting to tackle each project in the home to create the energy efficient smart home of our dreams.
Our first step in creating an energy efficient smart home was one of the cheapest on our lists. We swapped out every bulb with CFL and LED bulbs.
Pro Tip: Swap out the old lighting fixtures with CFLs and LEDs. Not only do they last longer but they're 75% more efficient when it comes to energy usage!
Now swapping out the bulbs isn't the only thing we did to reduce our bill. We also partnered with NuBryte to check out their new NuBryte Touchpoint All In One Smart Home device. Not only was it simple and easy to install, it's become our new central hub for the home. We installed the NuBryte Touchpoint next to the front door in the switch that controls the outside porch light and the entry light. And after a few weeks of using it, we're happy to see the benefits of the NuBryte system.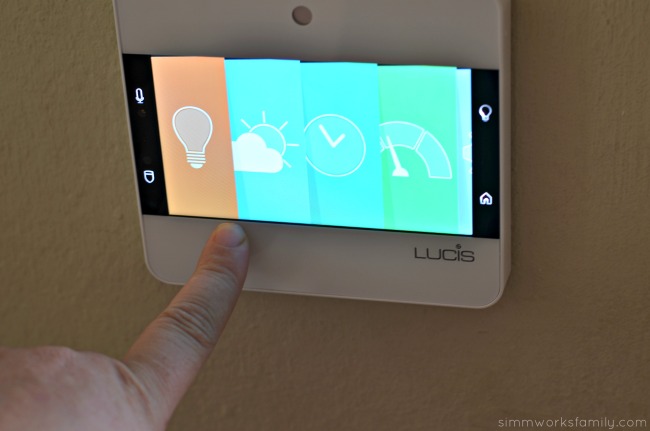 Tips for Creating An Energy Efficient Smart Home with NuBryte
Home Security
Built-in camera and motion detector
If alarm is triggered, lights will flash and an alarm will sound
Instant notification with video clip sent directly to your smart phone
Gives you peace-of-mind that your family is safe and secure!
Smart Lighting
Bedtime Lights – Schedule lights to start dimming 30 minutes before bedtime
Night Light – Provide a gentle light as you get up at night. Help to get the kids to bed and up on time!
Morning Lights – Schedule your lights to automatically (and gradually) start to come on.
Motion Mode

– Have your lights come on or go off as you enter or 

leave a room

Vacation Mode – Schedule your lights to randomly come on or go off to make it look like someone is at home
Home Intercom + Information Hub
Make communication easy in your home. As long as you have 2 or more NuBryte Touchpoint's, you can quickly talk room-to-room.

Integrated calendar that allows you to schedule all your appointments in one single place – keep track of your entire family!
View the forecast for the day and week, and don't leave home unprepared again.
Energy Monitoring
Monitor your homes lighting usage to keep track of how much energy your family is using, and how much that's costing your family. Helps you to make smarter energy choices!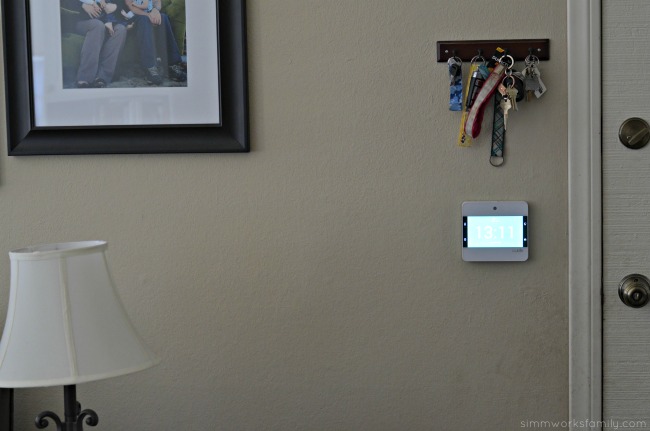 Now we have an easy to use light switch that does so much more than turn on and off the lights! I can't wait to expand our NuBryte system with more switches throughout the home.
Next up on our energy efficient check list: new windows!
How are you making an energy efficient smart home? What are your tips?
Don't forget to enter the NuBryte giveaway where you can win your very own NuBryte device for your smart home!