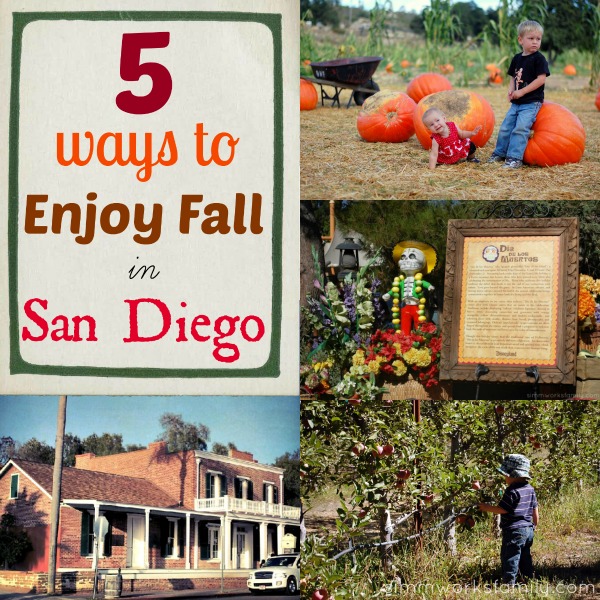 Sure we live in Southern California and we don't have a true changing of the seasons but that doesn't mean we can't enjoy Fall in San Diego!
Here are some fun activities to enjoy with family, friends, and loved ones. Some have become traditions for us and others are just plain enjoyable.
5 Ways to Enjoy Fall in San Diego
Apple Picking in Julian
Take a drive and enjoy the scenery as the city transforms into country. Check out the various apple orchards up in Julian and call ahead to make sure they're open! Then when you're done picking apples, tour Julian's main street and enjoy a Mom's apple pie on the main drag in Julian.
Or take a little detour to Dudley's and stock up on breads and baked goods. They also have amazingly tasty sandwiches to eat there or take home!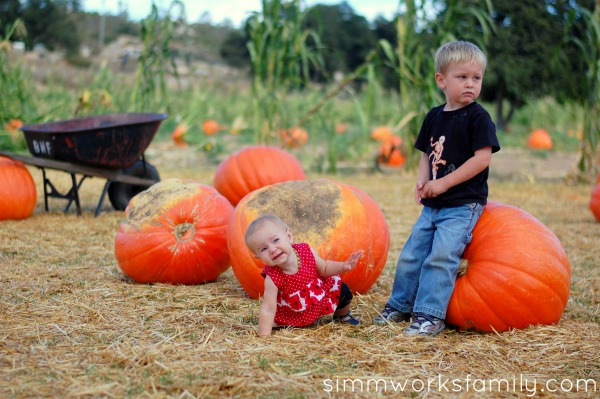 A Day at the Pumpkin Patch
One tradition we never miss is a trip to the pumpkin patch. For the past few years we've favorited Bate's Nut Farm and enjoy a family-fun filled day picking pumpkins and gourds, riding the tractor, playing in the maze, and enjoying the festivities.
There are quite a few pumpkin patches to choose from in San Diego. To find the one closest to you check out this list on Red Tricycle.
Day of the Dead Celebrations in Old Town
Enjoy the festivities and join in on the fun in Old Town as we celebrate Dia de los Muertos.
Visitors can explore the Mexican traditions of the Dia de los Muertos in Old Town San Diego, where more than 25 museums, restaurants and shops participate in a community-wide celebration of Dia de los Muertos creating traditional Mexican altars and offerings to departed loved ones.
A candlelight procession from the Whaley House to El Campo Santo cemetery to make offerings to Old Town's earliest families at their gravesites tops off the unique cultural experience.
Enjoy a Haunt with the Whaley House
Are haunted houses not your thing? Or you just don't want to traumatize your kids this young? The Whaley House is the perfect way to enjoy the thrill of a truly haunted house without the bloody masks and scare tactics.
Afterwards enjoy a wonderful evening taking in the sights and sounds of Old Town (and some yummy mexican food!).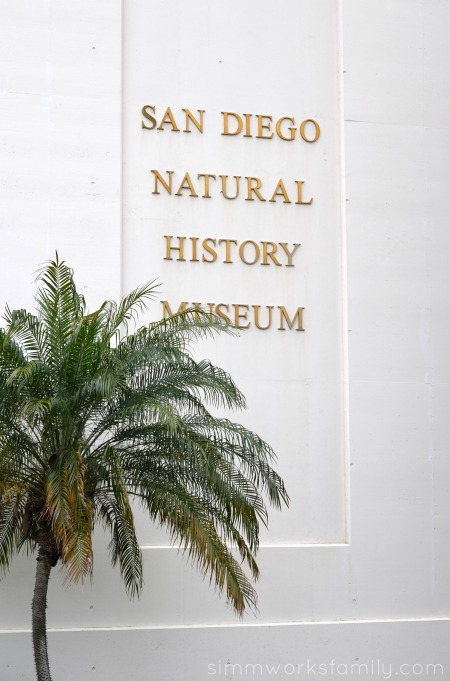 Visit Balboa Park
October is kids free month for museums here in San Diego so that means you can take advantage of all of the cool museums you've been dying to try out without the craziness of Residents Free days.
My son has been begging me to take him to the Mammoths and Mastadons exhibit at the San Diego Natural History Musem so I know where we'll be going next week.
Find out more about this great opportunity and what museums are included over at So Cal with Kids.
What's your favorite Fall activity?