This is a sponsored post written by me on behalf of Campbell Soup Company for IZEA. All opinions are 100% mine.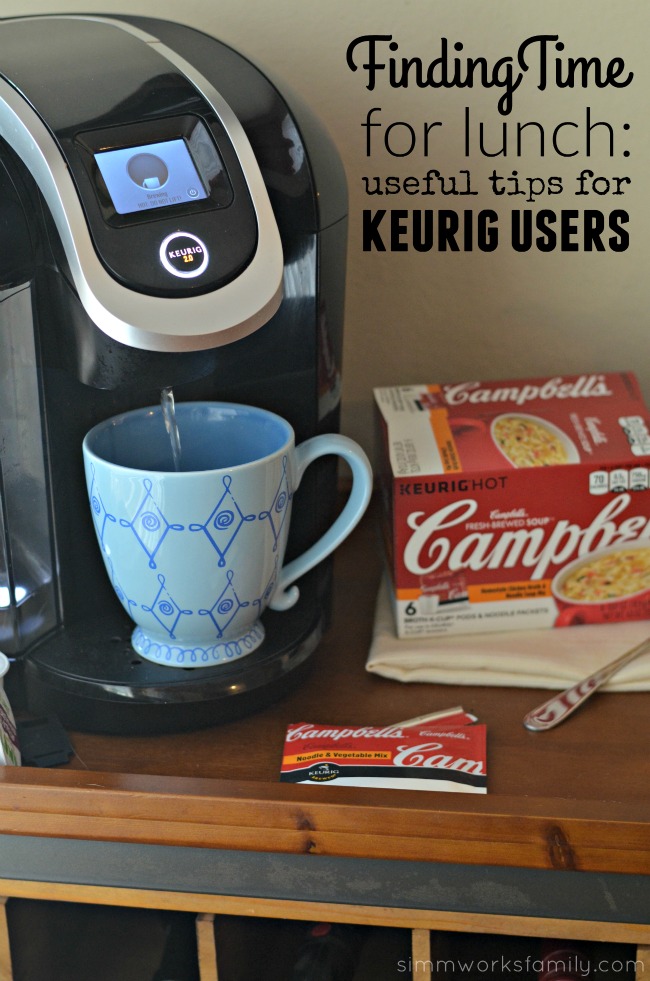 Whether I am working outside the home in an office or inside the home as I am now, one time of day that I almost always forget about is lunchtime. Because of work that has to get done, another customer reaching out for help, or a child sleeping on me, lunchtime hasn't been a priority for me even though it should be. Luckily with the new Campbell's® Fresh-Brewed Soup® Broth and Noodle Mix, I can brew up a delicious snack within a minute or so and eat on the go or at my laptop. And with the small noodles and diced veggies, I can also feed my daughter at the same time. Win-win!
Campbell's new products   are almost effortless to use. Simply pour the package of noodle and vegetable mix into a mug, add in a seasoned chicken broth mix k-cup to the Keurig, and brew! Let the soup sit for 1-2 minutes until the noodles are soft and enjoy a nice hot cup of soup. and just in case you were worried,  the soup does NOT taste like coffee and their coffee will NOT taste like soup.
Looking to turn this snack into a little more at lunchtime? Consider doctoring up your Noodle and Vegetable soup with a few additions.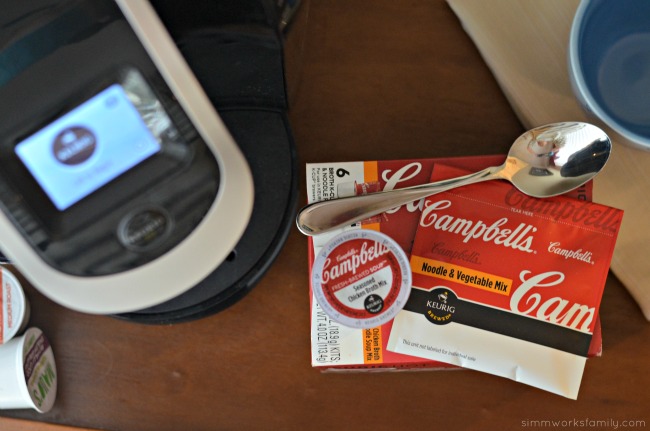 Turning Your Campbell's® Fresh-Brewed Soup® Broth and Noodle Mix Into A Meal
Shred some roast chicken (or other protein) and stir in
Add in some fresh spinach
Add hot sauce or sriracha
Top with sliced green onions
Enjoy!
There are many different combos to add to your @campbells soup to create the perfect lunchtime solution for your busy life.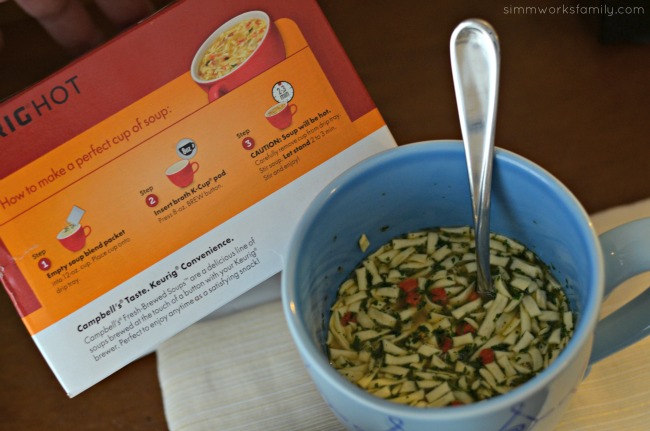 I love the convinience of having A delicious line of soups made at the touch of a button with your Keurig® brewer. Perfect to enjoy anytime as a satisfying snack! Not only does it save me time, but it's also easy to prepare even if I only have one hand free.
Need more lunchtime inspiration? Check out these delicious Campbell's recipes.
What are your quick fix meals for lunchtime?